Every so often, the world is introduced to a superstar whose talents and personality are so unique, yet they still maintain a level of relatability enough to endear them to us. The late Goldie Harvey was perhaps one of the best indications of this in Nigerian music history being Nigeria's pre-eminent pop diva.
With her stylish brand of rebellious and provocative music, Goldie first caught our attention in April 2010, with her Eldee-assisted "You Know It"  breakout single, introducing the world to her eccentric personality, unmistakable voice, and her penchant for extravagant vintage attire in the accompanying music video, shot by Clarence Peters.
Over the years, Goldie represented a brand of fiercely independent-minded women, who were confident in their craft, a philosophy which is what formed the basis for "You Know It", where she sang: "Yes I'm a diva, ooh I got class, you players hate me, but you know, you know".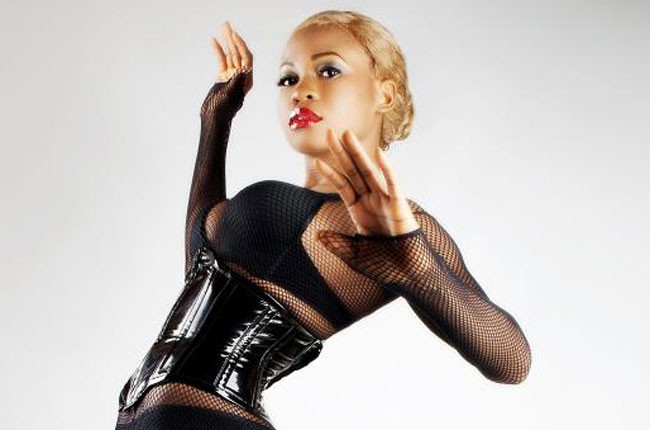 The success of this single paved the way for Goldie's debut album 'Gold',  which was released one whole year later. Through the course of the song, Goldie reiterated her unique standing, singing; "We're not the same O, I'm in my lane O", emphasising her irresistible allure and personality which her lovers and haters alike had little choice but to admire her for.
Eldee compliments Goldie's 'too hot to handle attitude', with his trademark braggadocio, crediting his swag to the hands of the Almighty. The sonic composition the pair brought together made for a dance-ready track, with electro-inspired synths, and driving drums, the mix would give Goldie an airy, transcendent atmosphere, adding to the intoxicating feel of the song.
"You Know It" would soon become an inescapable smash reaching number 1 on Radio and Dj countdowns, earning Goldie several awards including 'Best Female Video' at the Soundcity Awards 2010, 'Best Use of Costume', 'Best Afropop' at NMVA, and 'Best Female Artist' at the City People Awards.
This collaboration served as good indication to Nigerian audiences of the intoxicating power of pop + rap, coupled with indigenous charm to pave the way for future afropop divas. Goldie was a superstar who enriched Nigerian music and showcased the beauty in individuality. Even though she's not here, "You Know It" remains a memorable cut, mainly due to its forward-thinking production which has stood the test of time, making the song an evergreen hit.
On Valentine's day in 2013, we lost a trailblazer and a fearless creative who was well ahead of her time and wasn't afraid to let  everyone know. Sweet, sassy, and authentic, Goldie laid the blueprint for what it means to be a compelling diva, with an infectious smile, and a desire for all individuals to achieve their dreams stating: "We are our mind, not our body or situation".
Featured Image Credits: Web/ Onobello
---
Djaji is a creative Vagabond, send me your takes on music and African culture @djajiprime
---