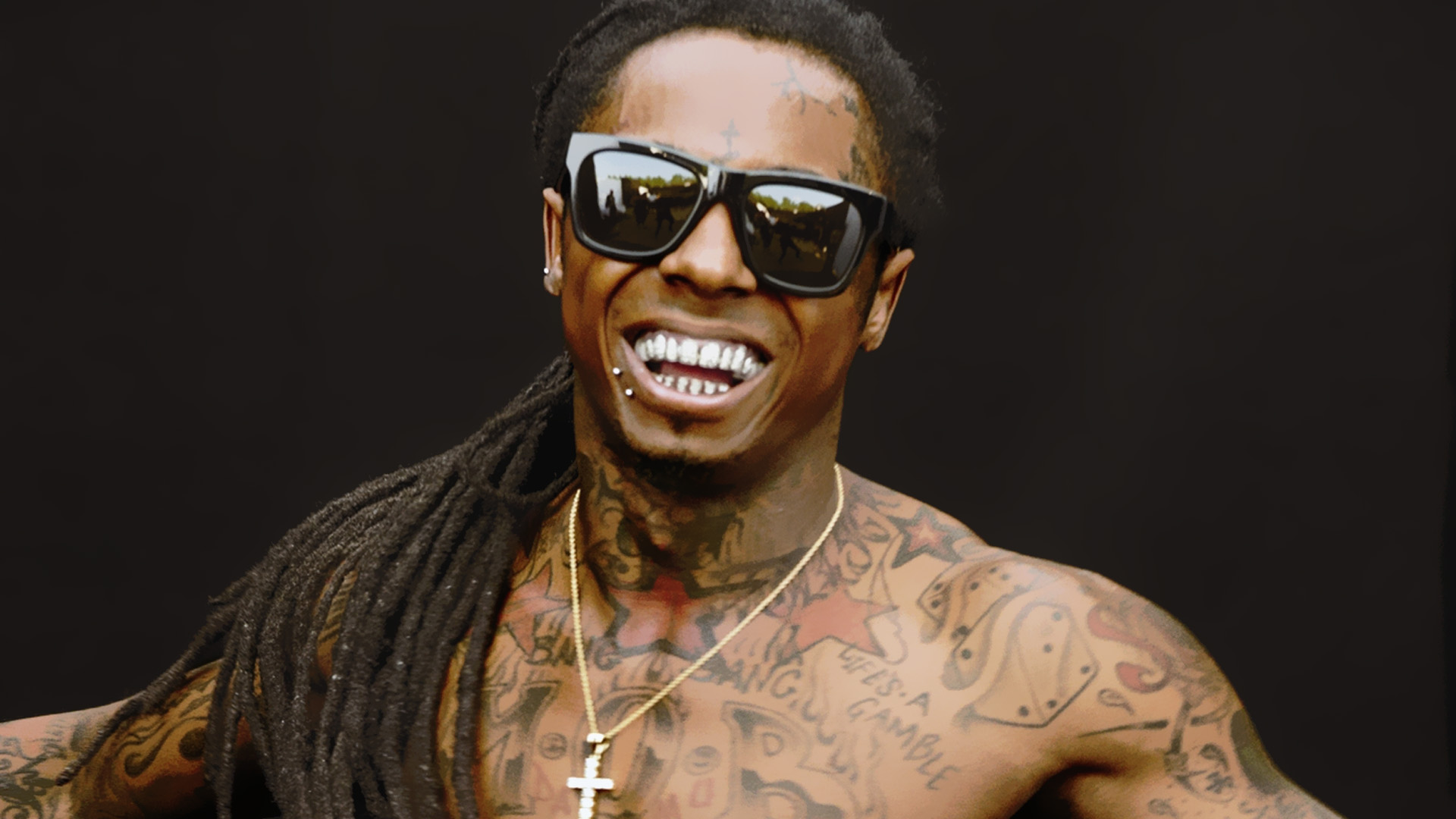 On Thursday, the 18th of May 2017, a miracle took place on Twitter. With some encouragement from Kyle Kramer of Noisey, T-Pain and Lil Wayne's long-lost project T-Wayne finally saw the light of day. Listening to it – 8 years too late for it to have made the impact it deserved – I can't help but be nostalgic of a simpler time in my life, when streaming seemed nerdy, when Obama was about to begin his first term as President, and when Lil Wayne was the undisputed best rapper alive.
If the late 2000's could rap, its flow would sound like Dwayne Michael Carter Junior. He dominated airwaves, blogs and every tv set with hit singles and widespread features, each one seemingly bigger than the last. From leaned-out Fall Out Boy remixes to hit songs with Shakira, from R&B classics with Lloyd and Chris Brown to scene stealing verses on pre-ASAHD DJ Khaled posse cuts, Lil Wayne was inescapable, and his form during this period is something of urban legend. When Future culminated his hot streak at the top of Hip Hop with the critically acclaimed DS2, it was the closest anyone had seen to an unrelenting run since the Weezy avalanche concluding with Tha Carter III.
Every 90s baby with a love of hip-hop has a favourite Wayne verse. It's like a rite of hip-hop passage. Between his first album and 2012, Wayne featured on close to 600 songs (officially released, no leaks). In 2017 we commend artists like Future, 2 Chainz and Migos for their work ethic and rightly so. But Wayne was on a different level. 600 songs is inhuman. I could make a "Top 50 Lil Wayne features" article and still have people pissed off that I got it wrong. Hate or love him post-2010, but Wayne's run at the top can not be taken away from him. He was untouchable. Lil Wayne literally said "the f is for phenomenal" on a track on an a full length album that was actually in stores for sale, and we all just said "ok, fair enough".
In Nigeria Lil Wayne is still one of the most popular rappers till this day, but during his run, it was something completely different. There simply wasn't anybody touching him. This isn't exactly a surprise as he was the biggest rapper in The States at the time, but we've seen this doesn't always translate perfectly. In my lifetime I've only seen three other rappers have a similar impact in Nigeria. 50 Cent, Rick Ross and Jay Z. "In Da Club" will go down as one of the biggest songs in any genre of all time when the rapture hits ( I assume there will be some sort of awards show to determine this kind of thing on D-Day). Rick Ross' monster singles "Hustlin" and "B.M.F" solidified his street legend status in Nigeria, along with his various concerts. Jay Z has a road named after him in Kwara State, so yeah there's that. But still, Weezy trumps all of them, and here's why even years after his prime, we still see lookalikes, merchandise, and the demand for a live show.
1. He was young
Lil Wayne has been rapping since he was a child. He literally joined Cash Money when he was just 9 years old, before later becoming a Hot Boy. I don't remember the Hot Boys but I know they put in work in Hip Hop. They had a platinum album. Along with all his successful features by the time Tha Carter III dropped (more on that later) he was 25 years old and was six albums deep. Wayne was a veteran in Hip-hop before he was legally old enough to buy a beer. Young people love seeing young people achieve great things, it's just a fact. Look at Lil Bow Wow's popularity (not to be confused with the joke that is Shad Moss). It gives them hope that dreams can become a reality. Lil Wayne was young, large and in charge.
2. He featured on everything
I mentioned earlier that by 2012 Wayne was featured on over 600 tracks with a myriad of artists. In 2007 MTV had awarded him the Hottest MC in the Game for good reason. If you needed a fire verse you went to Wayne.
He was one of the few emcees that could cross over into practically any genre and not look out of place. If you had an R&B joint and Lil Wayne wasn't featured on it you were wasting your time. A&Rs are labels literally had the easiest job in the world, all you had to say was "go get a Lil Wayne verse". Here's a short list of notable Weezy features:
"Soldier" by Destiny's Child "Girls Around the World" by Lloyd, "Love In This Club, Part II" by Usher, "Official Girl" by Cassie, "I'm So Paid" by Akon, "Turnin' Me On" by Keri Hilson, and "Give It Up To Me" by Shakira, "My Life" by The Game, "Swagga Like Us" by T.I. All these songs went certified gold or platinum by the way, and this list is far from exhaustive.
Till this day, this work ethic mirrored with savvy crossover moves has not been replicated. Wayne was everywhere.
3. The Carter III (and more specifically, that shoutout in "A Milli")
Tha Carter II is Lil Wayne's magnum opus. Now that's out of the way, we can talk about how Tha Carter III took Lil Wayne to new heights. It sold a million copies in a week. Whilst it was not the first album to do this, the fact it leaked in its entirety 2 weeks before the release date and still went on to go platinum in a week is staggering. Everyone was singing along to "Lollipop". In my short life in hip-hop only 50 Cent's  "In Da Club" and got more mainstream play. Most importantly to Nigerians however was the freestyle on track 3, "A Milli" .When Weezy said "A millionaire, I'm a Young Money millionaire, tougher than Nigerian hair" it was a wrap. From that point on, Lil Wayne was crowned the king of rap in Nigeria.
Phenomenons are a rare yet exciting occurrence in life. They usually manifest themselves in extraordinary human beings that seem capable of doing the impossible.  As I listen to T-Wayne I think back to a time when Lil Wayne was invincible. Now with his current label issues he seems more mortal than most but here in Nigeria he will always be the GOAT.
Weezy F Ade and the Ade is for_______: Follow me on Twitter: @Ade_AAA