You can't stop OG Caesar. This is the first lesson we learn upon entering his angsty realm of the emo-rap trip, 'NeoVicious'. OG Caesar knows he's great, and his sophomore body of work is designed to prove it. Concocting rousing beats for himself – alongside peers, Honorr and Monty Monello – whilst tapping into his painful personal experiences and real-time emotions, OG Caesar is equipped with all the right tools to deliver a meaningful, crowd-catching project, and he does just that.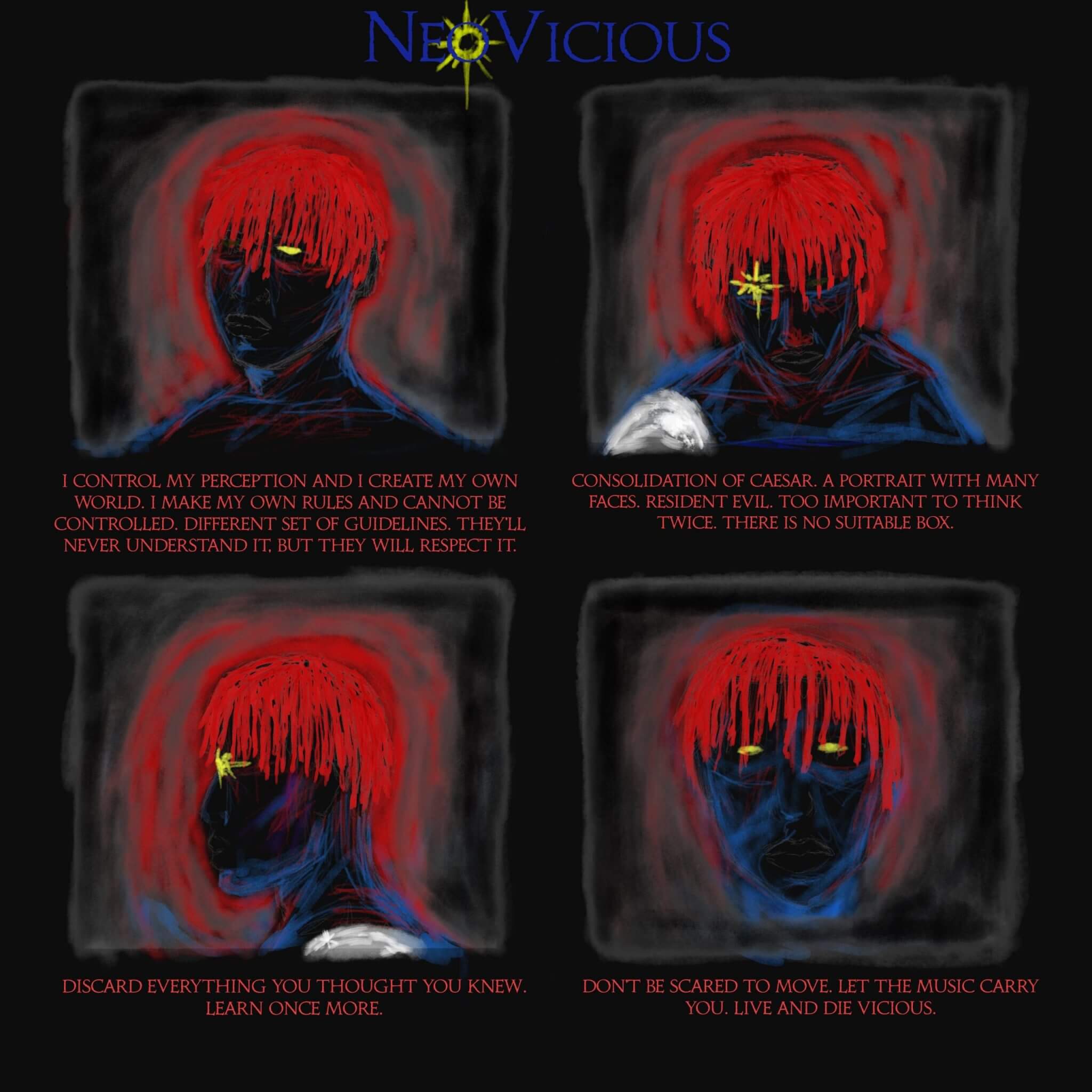 19-years-old, OG Caesar hasn't seen much of life's trials – he knows that, "I ain't been in the streets but I know about pain that shit familiar to me" – but he has felt pain, and it is this feeling that he parades across the psychedelic production ("Important" plays much like A$AP Rocky's drug-induced "L$D") that makes the fresher the relatable wordsmith he receives praise for being. Whether he's avoiding love because of a bruised ego on "40 Below" or attempting to flip his mistakes into millions (with the incredible line, "I done made mistakes now I'm trying make some millions either way I'm making Ms") on "Resident Evil", OG Caesar's plight is one that can resonate with listeners across the board – a useful quality to be able to wield on one's early project.
The contemporary Caesar is also pretty versatile. Bringing sexy to his vulgar bars on the intro, "Reasonable Doubt" or the hard-hitting "Resident Evil", OG Caesar ends his six tracks with a mature message to his peers. Singing about how he's pulling his socks up and getting to work to make it, encouraging his buddies to do so too, Caesar admonishes the easy route a life of crime can offer in securing the bag."Birkin" is an excellent outro that offers his audience a chance to reflect as we bop our heads in both enjoyment and manifestation of a Birkin for our mothers too. Ultimately, "Birkin" is a solid tune that flaunts Caesar's skills as a producer, a rapper and a lyrically adept thinker – a fitting conclusion to this triumphant EP.
Take 'NeoVicious' for a spin below:
Image Credits: Ayokunle Odunsi
---
Wojumi is a bad bitch & she's going to brag about it. Tweet her your latest cultural exploits @dewoju
---