Words: Dennis Ade-Peter
Photography: Danielle Mbonu
Pyscho YP's TRYBE story originally appears in The NATIVE Magazine's TIME Issue 004. Available for purchase here.
---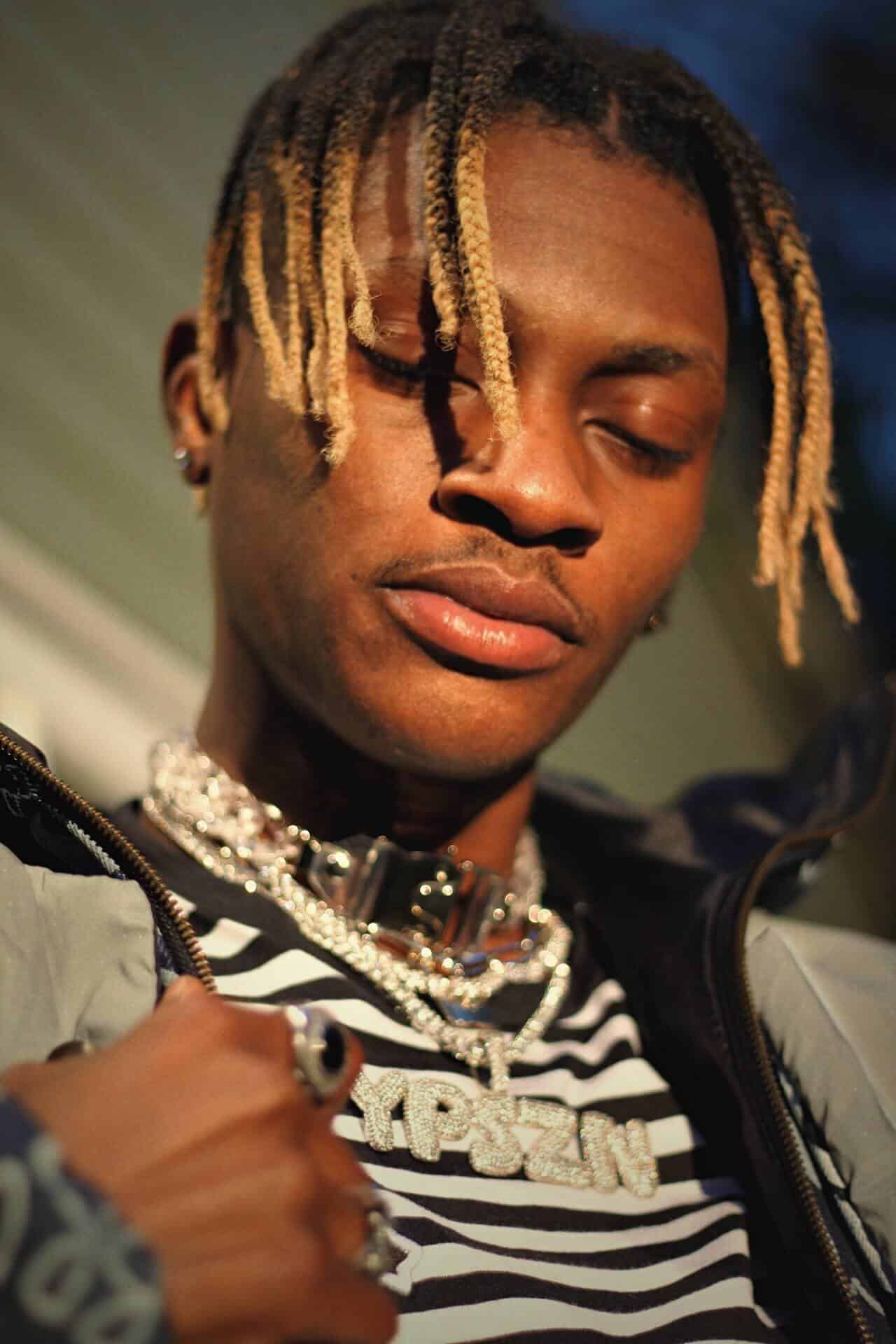 This is who Nicholas Ihua – better known as PsychoYP – is: A full-time University student in the UK, and a self-confessed Abuja boy with a burgeoning rap career.
With the resulting clash of responsibilities, I couldn't talk to PsychoYP on a weekday. I had sent an email requesting for an interview on a Thursday evening, but his management insisted that a Saturday afternoon was the ideal time for our conversation. "I was actually in class at the time they got the mail", he tells me when we finally get on the phone, putting the situation in perspective. "During the week I have a lot of classes and coursework, so finding the time for this phone call was the main reason we had to push for a better time."
YP isn't the first person to juggle being in school with chasing a rap dream – one of the hottest rappers in the world, Megan Thee Stallion, is currently in college – but his case is quite fascinating because of the sheer amount of music he puts out. If you switch off on him, even for a month, there's a high chance you've missed new YP material, whether it's a single or a bunch of feature verses.
It's common knowledge that chasing a degree is stressful, but music also requires an ample amount of dedication. For YP, though, he seems to relish all of the pressures both facets bring, side-stepping the idea of balance in favour of the thrill in doing it all. "It's a lot of head work, 'cos at some point you'll probably focus on one more than the other", he says. "I tell myself that this life only comes around once, so I'd better make the most of it and do all that shit."
But like our phone call situation indicates, YP's education is a little higher on the scale of priorities at the moment. He tells me that there are a few things he'd probably have done if he was facing the music squarely, like hosting a release party for his latest project, YPSZN2, but he's not sweating it since the music is getting a lot of love.
YPSZN, the rapper's second solo mixtape in two years, was released in the first of week of November, and it peaked at the top of the Apple Music album charts in Nigeria within 24 hours. Due to its low level of adoption at the moment, stats provided by streaming charts aren't exactly a wholesome measure of star power, but considering that the latest wave of Nigeria's music stars like Santi and Rema are building their rep off being streaming giants, YP's feat is impressive.
For more emphasis, Apex Village, the loose collective of Abuja-based creatives YP spearheads, put out their debut compilation project, Welcome to the Ville, in February, and it also skyrocketed to the top of the same charts in the same timeframe. These notable successes are a testament to the core of rabid supporters who religiously stream everything YP drops, a community he's been building for a while now.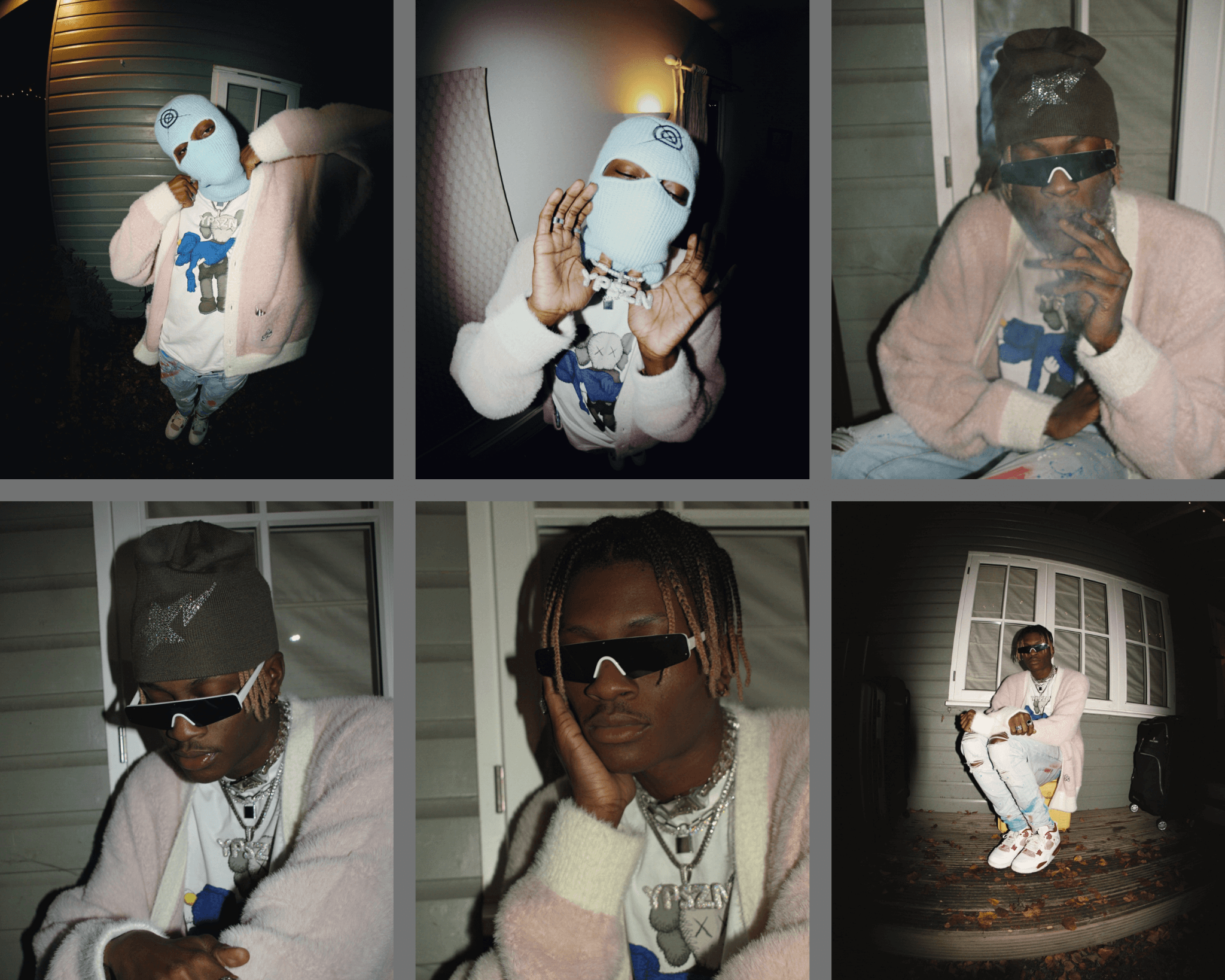 Early in our conversation, YP tells me about the impact word of mouth had on his popularity amongst other students in high schools across Abuja. With help from close collaborators and Apex Village member, Kuddi is Dead, YP recorded some of his earliest songs, and used peer-to-peer sharing as his preferred method of dissemination. Even though there were self-upload websites like Hulkshare, he'd "basically send it to some guys, and in [my] mind, the song had dropped." During the holidays he'd get positive feedback of his songs blasting out of common room speakers and in dining halls during lunch. "That's how everything kinda started," he says.
Around the time YP was done with high school, SoundCloud had become the platform of choice for a new generation of Nigerian artists who were disregarding conventional industry norms and garnering support by the day. On cue, YP began to build a catalogue on SoundCloud, adding more numbers to a small but formidable fan base.
In 2016, he dropped his debut EP, Lost in the Sauce, following up the next year with the song he considers his breakout single, "Who Dis". Unlike the preceding EP which was strictly beholden to Trap music's mannerisms, "Who Dis" inverted those influences into a floor-trembling banger with a distinctly Nigerian/Abuja identity. It was the beginning of a creative renaissance for YP, as he's gone on to inflect afroop tropes for a more accomplished pop sound, anchored by Trap's ever-present low-end knock.
As he's grown into a better rounded artist with diverse sonic choices, one thing that's constant is YP's preference for rapping as his main medium of vocal expression. This particularly suits him, since a lot of his music hinges on being young, wild and invincible. With his knack for melody-tinged delivery, though, YP flouts the inclinations of many Nigerian rap fans who tend to favour the more rhythmic delivery from the days of yore to the more inventive flows that currently dominate hip-hop on a global scale. But YP is unapologetic about it.
"I put out YPSZN2, and it's only one song that has a straight rap P, and I did not even rap without auto-tuning on that song", he says when I ask about the localized perception of his nonconforming skillset. "I just did my shit, I wasn't thinking about what another Nigerian rapper would on a song. I gave them YP, and it's still rap. There's nothing anybody can tell me."
The only other time during our conversation YP gets this pointed is when we discuss the possibility of moving to Lagos when/if he returns to Nigeria for the music. The chances of that happening, he tells me, are very slim. During the last decade, Lagos strengthened its chokehold as the entertainment hub of Nigeria, presenting itself as the place of opportunities for young artists looking to blow up. It's a game YP gets, but not one he's trying to be a part of. "Obviously I can go to Lagos and showcase what Abuja has to offer, but that's really all it is," he says with authority.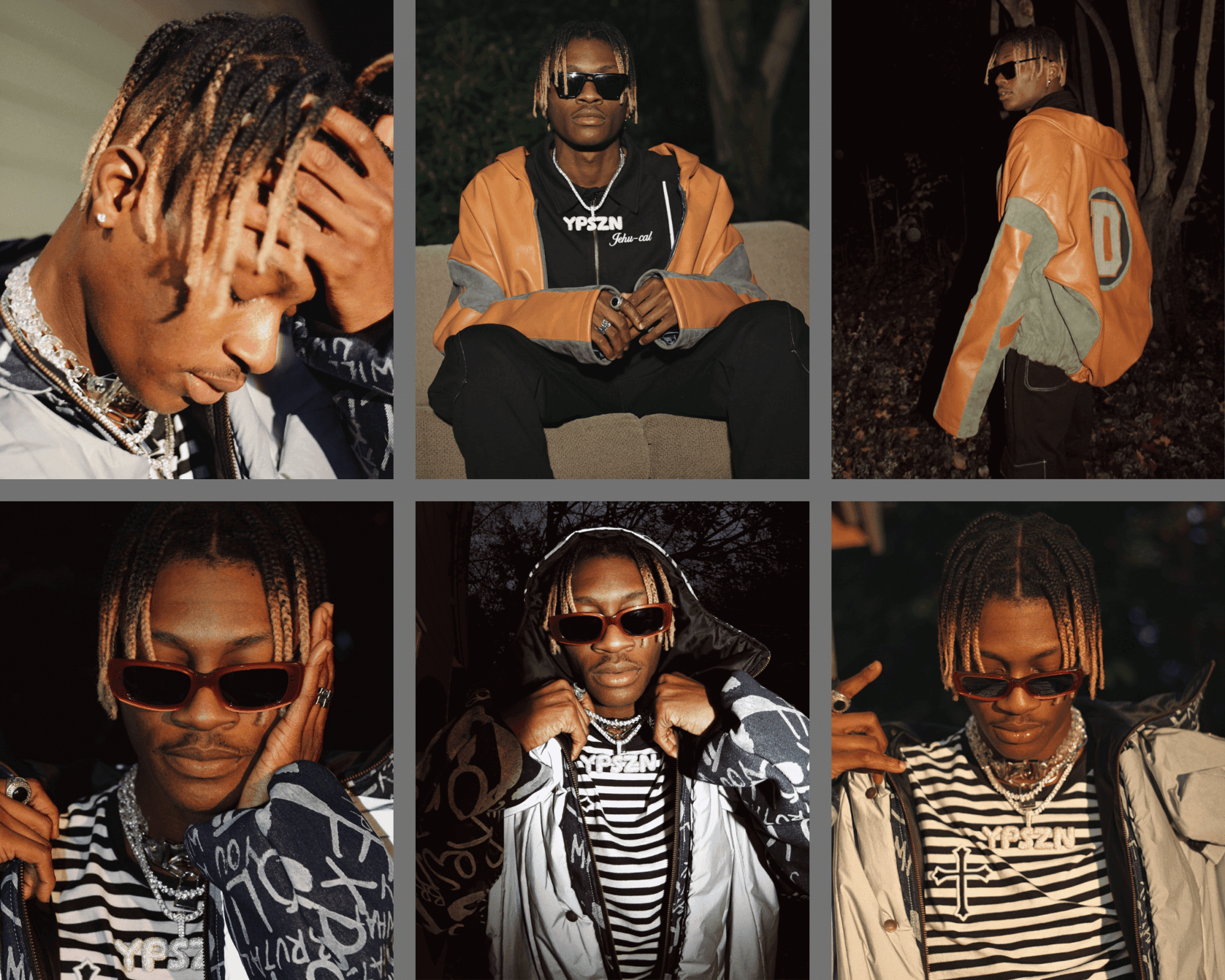 This resolve has led him to passing up recording deals, since those offers came with a clause that required him to move to Lagos. But he's also quick to point out that sticking with Abuja comes with its limit—"The thing about Abuja, though, is that there aren't people giving you all these offers." He cites artists like Tekno and Lady Donli who made the trip down south before achieving varying but higher levels of success than their early days in Nigeria's capital city.
It's a phenomenon that can be traced even further back to the early 2000s, when the legendary Nigerian rap collective, S.W.A.T Roots operated out of Abuja. Spearheaded by Modenine and Terry Tha Rapman, the collective was a force du jour in the north. But the main members only became national successes after the group disbanded and they made their way to Lagos.
As YP declares on the commanding intro track of 'YPSZN2', "I come from the city of kings", but as far as Nigerian music goes, Lagos is the city of dreams.
However, choosing Abuja is not all stubbornness and no tactic. "To be honest, one of the main reasons why I don't want to move to Lagos is that I'm not looking at Nigeria as my blowing up point", he explains, adding that he'd rather go for a deal with, say, a UK distribution company, since it offers a higher ceiling for his career. This desire bears similarities to Abuja-based singer, Tay Iwar's current situation, who currently has a recording deal with Los Angeles-based creative community, Soulection. Tay gets to build on his audience at home while his label opens doors for him on the other side of the Atlantic—the type of arrangement YP clearly prefers.
Looking at it from this perspective, you get the feeling that YP's ultimate goal is to bring the world to Abuja. Currently, he doesn't have a clear cut, step-by-step plan of how he intends to achieve this, mostly vague details, but he strongly believes it will all happen eventually. "It's basically going on a steady note, and we'll figure out the best way to do it," he says.
It is difficult to fully gauge a person's candour without seeing them physically, but I could glean an unshakeable conviction from YP's voice alone—the type that's important to bringing a dream to life. In his aim to conquer the world while planting his feet firmly at home, YP clearly has his work cut out for him. But with his undeniable talent and the relentless work ethic he's already shown, there's no coming in between PsychoYP and his goals.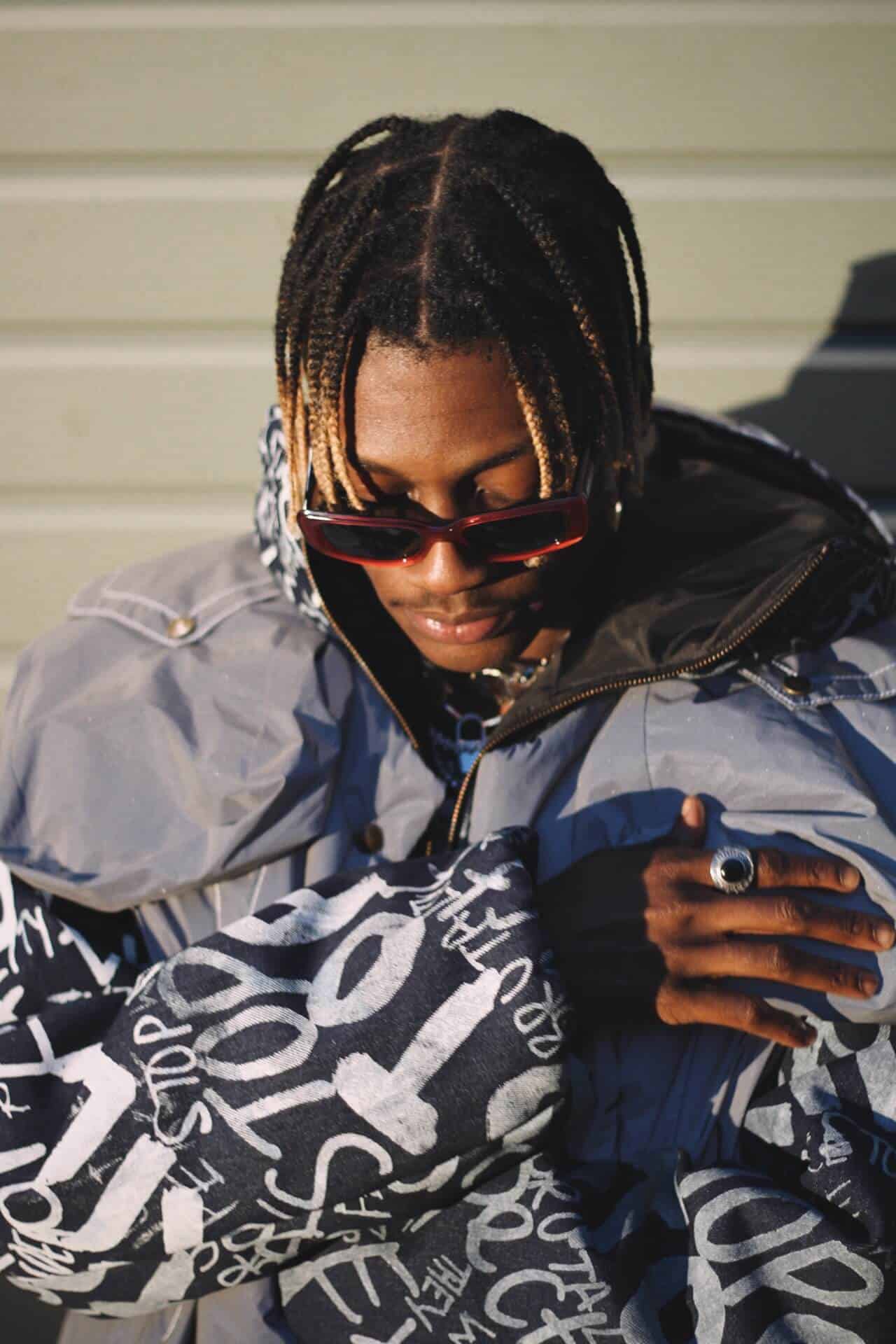 Purchase The TIME Issue here.