"It's been an absolutely crazy year, but I'm just trying to vibe."
There were many things which indicated to me that Nissi was my kind of gal. For one, she's wearing a pink outfit in every music video, which is what drew my attention to her in 2018 with the track "Familiar", before the music made its mark on me. From her music videos – beyond being clad in the finest from Ré Lagos, Kenneth Ize or Tokyo James's most recent collections – you can probably guess that she's a visual artist from the striking nature of her videos. As much as what we're hearing is the pull to the talented singer, what you see is just as important, because she's also communicating through her aesthetic.
"I have a particular vision of what I want things to look like. My aesthetic has always been culturally rooted and I always want to make sure I'm putting out a hint of heritage in it, but not in a way that people can't understand or relate to it. I'm trying to share our knowledge and our stories and that's the foundation of every single piece of art I make."
While the rest of the world adjusts to the chaos that has become our new normal in 2020, Nissi has been gearing up to the release of her aptly titled debut project, 'Ignite' and our brief conversation 2 days to the project's release told me everything I need to know about her."I have a lot to say", she told me matter of factly over the phone before we launched into a conversation about leaving your mark on the world and using her own music as a vehicle to getting to know herself. The 7-track EP aims to be the spark that ignites the fire within Nissi, housing songs she has been recording over the past two years. No matter who you are or where you're from, her intentional lyrics and distinctive delivery will command your attention, and ensure that you're listening. If you've been tapped in to her, you would have already got the sense of this from some of her pre-released singles from 2016's "Pay Attention" to her most recent, "Judi".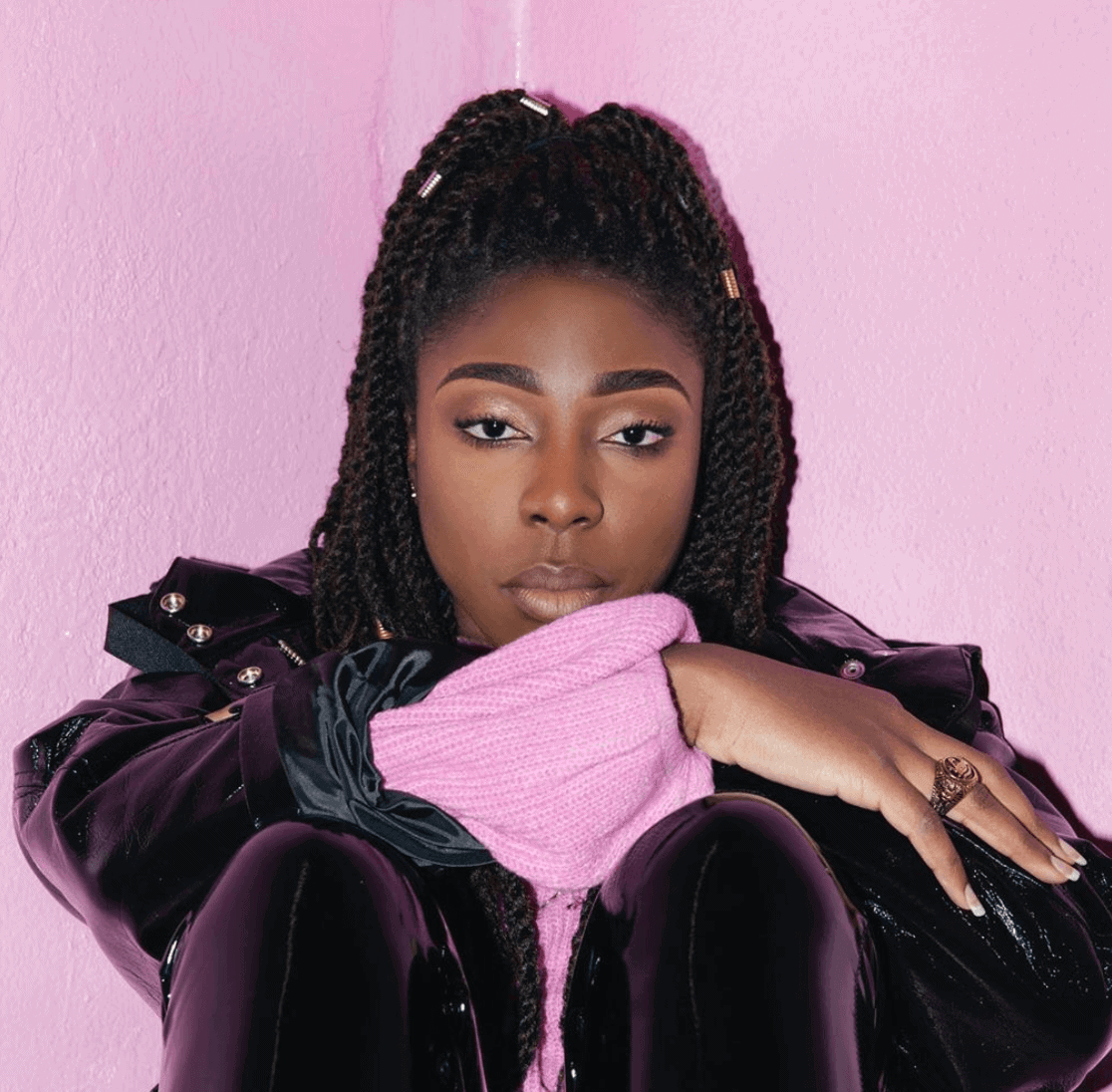 Although it was released in 2016, "Pay Attention" could just as easily be released today and still hold as much relevance as it did then. The stirring and poignant track was made in response to the chaos in the world at the time, calling for listeners to pay attention to femicide, racial injustice and general brutality around the world. Whilst drawing attention to these issues through the riveting video, she sings soulfully on the track "Let the world know I see you for you right now, here's to you right now", "Want to see you live like you want to… only have one life, so live it as you want to" and "What a feeling when we pay attention". 
Four years later, with the lead single from her debut project, "Judi", she's ensuring listeners that when shit hits the fan, sometimes the only thing left to do is dance. 2020 has been a rollercoaster for everyone, and nobody could have predicted what we're all collectively experiencing. While she's isolating in London, away from her whole family who are in Lagos, Nissi's music is keeping her going, and if it has the same effect on one other person, the job she set out on is done. Nissi believes that as someone who has a voice, she must always be using it to effect positive change for those who are unable to by themselves.
"What's the point of saying anything when it's of no value? What's your value add?  For me, music is not about the popular phrase of 'I just caught a vibe', the real skill is being able to say something that people can understand and enjoy easily. It helps when you constantly utilise music as a means to say something, whether it's to yourself or to someone else."
She tells me that since she was a young girl, she's had a grand vision of what she wants her talents to be used for, and her dreams are slowly becoming a regular reality for her. At the top half of the last decade, Nissi was sneaking around in secondary school with her best friends to form a rap group, where she went by Nizzle. Later on in life when she moved to boarding school in Bath, she had gained enough confidence in her ability as a musician, after attending her mother's language and music school, Language Bridges.
There's a popular saying that the apple doesn't fall far from the tree, and looking at Nissi's both nuclear and extended family, the saying couldn't be any more true. Her older brother, Damini – known to the rest of us as Burna Boy, the African Giant, has taken great strides in the past year and left big shoes for anyone to fill. However, Nissi isn't even trying to do that. Thanks to her mother, Nissi is fully grounded in who she is and what she brings to the table, and is looking to work alongside her brother to build their family dynasty. She speaks very fondly about Mrs. Ogulu, asking for permission to toot her mother's horn during our conversation. "She pushes all of us to our maximum but still gives us the freedom to be and express ourselves. She's always there to remind us that best is where you should be aiming for at all times because that is your capability". This knowledge that someone is there for you every step of the way is what keeps Nissi going, even when she's afraid or when she doesn't want to.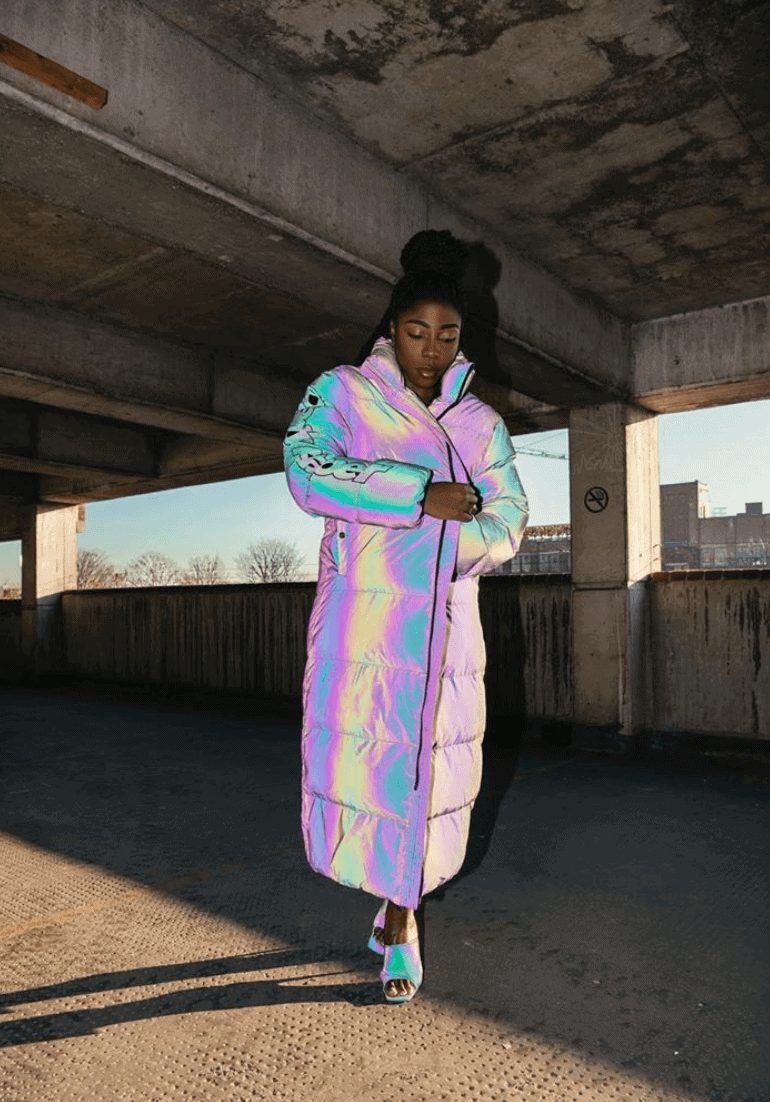 The relationship with our parents and family, in general, form the way we view ourselves, and the way we view the world around us, and Nissi's level of self-awareness and empathy is indicative of the healthy relationship she has with hers. She speaks fondly about both her parents' influence on her artistry, crediting her father for helping her hone in on her talents as a graphic designer and her mum for having her back with the music. While her parents play a huge part in harnessing her creative talents, it's her grandfather's role she cherishes the most, saying he's a "big mentor of [her] music". It's through her grandfather's coaching and critique that she is able to intentionally craft her songs such that her messages are delivered in a way that can be easily assimilated by whoever is listening.
"If you're listening to my music, I want you to hear ME. I'm very empathetic by nature, so I take inspiration from everything around me, and I express it in a way that I know other people can relate to. It needs to go beyond just the two or three minutes, or the gbedu bursting your brain"
Nissi wants her music to leave a mark, and get people to think beyond what's on the surface. The best music is the kind you can feel, and it typically takes a critical listening her to sift through the noise to get the intended message across. Not with Nissi's music, however, and this is because she's communicating clearly enough for you to hear and feel what she wants you to. With her first project, she's 'peeling back the layers of the onion', whetting people's appetites for the rest of what she has in store for us.
'Ignite' is a project that speaks redemption and liberation and if you listen closely, you can hear that she's authentically tackling the realities of life. With Ignite, she is at the beginning stage of her fire spreading and there are no limits in sight for her, she is aiming to present herself as a whole, and really give people a feel of what she's about on this project. This is buttressed by the fact that there are no features except a cheerful recording of her grandmother on the joyous closing track "Babalawo" (a personal favourite of mine). For sentimental purposes, as her grandmother is telling the world to watch out for Nissi, this is also her favourite song on the project, however, what stuck out to me the most was her self assurance. Singing 'I will never capsize, I rise and ara mi bale' (I am calm). Against the catchy, heavily percussive beat, she's delivering affirmations to remind whoever is listening, and possibly herself that she is ultimately that bitch and it's time for everyone to know.
"This is my first body of work and I see it as an appetiser. People are just getting a taste of what Nissi is or what she has to offer. Everything I've released is just me peeling back the layers of the onion, and this has been a long time coming"
The current climate is a very important time to have something to say. Thanks to the uprisings throughout the world against several injustices, the world is changing very quickly, and people are listening. Nissi has always dreamt of building an empire, and this isn't a far cry from reality for her today. There's a thirst and a scramble for Africa and African content at the moment, and as long as we have voices like Nissi's amongst us, we don't need to worry about what's being said.
With a particular interest in calling for black people and women all over the world to "huddle together", Nissi wants to build value with her music. She believes that we have the ability to do more than what society tells us we can do,  all come together to figure out a way to promote Africa, for Africans by Africans, and she is doing so one song at a time.
"We can't give foreigners the free reign to take over our narrative."
Listen to 'Ignite' here:
---
Damilola is the HBIC around here. Don't tweet at her @damdamxx
---