Words: Tami Makinde
Photography: Tobi Solomon
MOJO's TRYBE story originally appears in The NATIVE Magazine's TIME Issue 004. Available for purchase here. 
---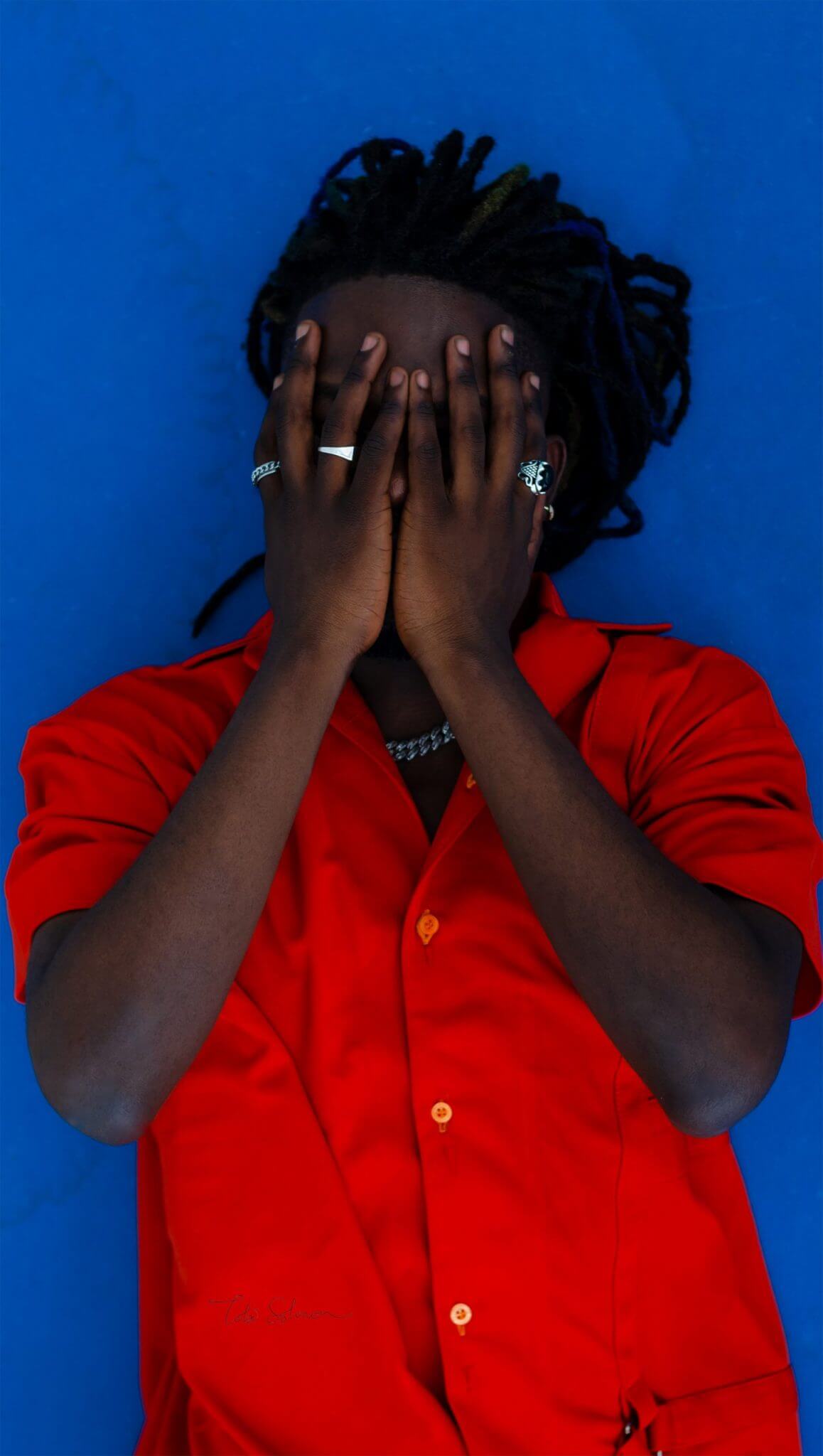 These days, following the success of his breakout singles "Chop Life Crew" and "Shawarma", MOJO has found himself being swept up in a fast-paced world. His time is filled with late nights at shows and parties, all the drugs & liquor you would expect and essentially, the rapper has been living his best life.
MOJO arrived for his interview at The NATIVE office early in the afternoon, and he turned our foyer into a party, thanks to his infectious personality and slew of unreleased bangers he had on replay. It took him no time to ask: "Can we smoke out there?" when he arrived, entirely in keeping with the same energy he channels on his latest hit, "Shawarma".
Much like the popular Lagos snack the song is named after "Shawarma" is perfect for a lit and rowdy night out, and it certainly gets the people going. Cooked up in Studio 94, the song is no-doubt munchies driven; and MOJO raps about the many pleasures of being high against DaRe's infectious beat, confessing that he feels at ease but he's lost control of his faculties.
When MOJO arrives at the office, he's closely followed by a select few of his most trusted friends and his manager. After we get acquainted, the rapper and his crew begin to roll a joint and the collective effort it takes to pool the props for rolling his joint key me into the inner workings of his close circle, and it's immediately clear that MOJO is cultivating his own tribe.
According to him, Chop Life Crew, is now a fully-functioning partnership consisting of 2 producers and 5 artists – each just as talented as the other, commandeering different genres.
There's an almost child-like joy he wears when speaking about his affiliate crew, and the ongoing effort being made to fine tune the group into a well-oiled machine. "2020 we [Chop Life Crew] are taking over o" he self-assuredly explains, breaking down the grand plans for new projects from him and other members of his circle in the future. The rapper is very involved in the day-to-day running of his music business, and he affirms that this is made easier by the fact that his management is his tribe, who have his ultimate best interest at heart.
"I don't want to sign with a label, I would rather have a partnership with a label. Because I already have Chop Life Crew backing me, so if I was to sign with any label, it would be more of a partnership."
This is no new phenomenon, as many independent artists nowadays choose to manage their careers by themselves, especially since the advent of numerous streaming platforms. Now, unlike last decade, artists can now benefit from their own art independently of a record label, as music distribution has become more and more simplified, usurping one of the main reasons why artists leaned more towards a record deal in the first place.
In addition, the cracks are beginning to show in the exploitative nature of some of these deals, and this is a global-wide issue we've seen with artists like Ycee and Tinny Entertainment, Megan Thee Stallion and 1501, and even superstars like Taylor Swift and her manager Scooter Braun.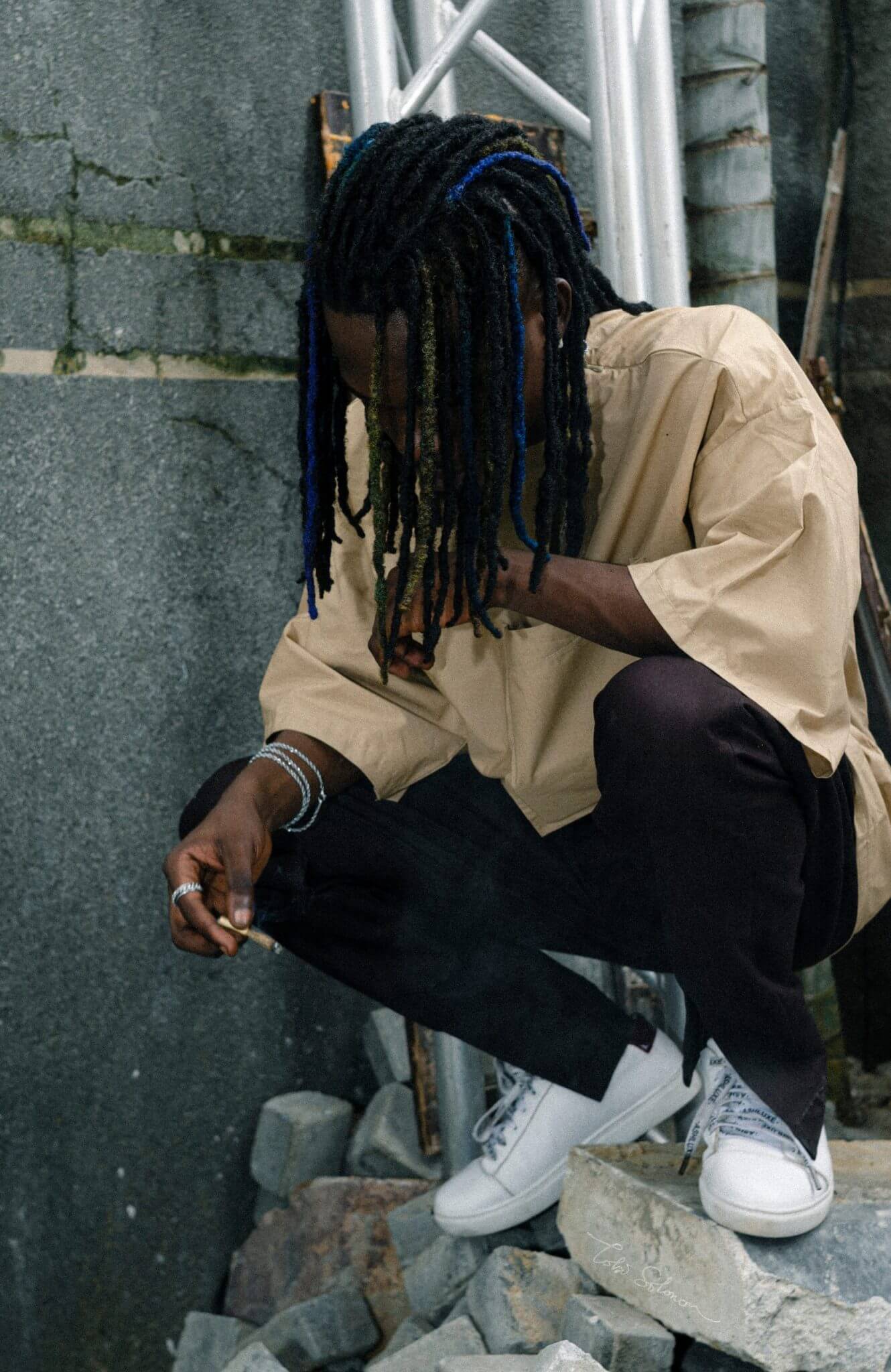 Despite the financial constraints he faces as a result of not having financial support from a label, it's MOJO's personal choice to be an independent artist in Nigeria. He is much happier working closely with the brothers he has come to trust and love, and he affirms that his breakout single, the Pretty Boy D-O-assisted banger "Chop Life Crew" could not have been possible without them. From the list of his many talented friends who came together to bring this vision to life; visuals by July Drama and Aidum ton, to the song itself produced by Ronehi and engineered by Tim Lyre, MOJO is a product of an indestructible support system who will go just as hard as he would to support his dreams.
This doesn't mean he has had an entirely smooth ride, his mother was one of the toughest people to convert. "It's hard to convince people to believe in you and give you money when you're just starting. They just can't see the picture that you are seeing". Being the typical Nigerian parent – a strict church-going woman who wanted MOJO to follow the plan she already mapped out for him – school, university, NYSC, work – this left little time to chase the music and fame he's now enjoying. Now, two hits in and the recognition of a few A-list celebrities from Davido to Peruzzi, MOJO does not have to face this bitter challenge of convincing people of his star quality any longer. Even his mum has come around and is now his biggest fan.
It shouldn't be any other way, as she was an instrumental figure in shaping MOJO's love for music, and to him, her support is tantamount to his success. Apart from taking up the piano in primary school, some of MOJO's earliest memories involve long car rides with his mother, which introduced him to the sound of Nigerian musical veterans from Fela Kuti to Sunny Ade and Ebenezer Obey.
An adolescent MOJO, however, found himself more interested in football and girls when he started secondary school, which made him put music on hold for another couple of years. Although distracted from making any of his own music during these years, he discovered the hip-hop legends of the 2000s, and spent most of his time between classes listening to either Kanye West or Lil Wayne, two of his biggest musical inspirations.
His sound, a commingling of Yoruba and English is not uncommon in Nigeria, and MOJO cites his modest family upbringing in Lagos as his inspiration for mixing the two languages in his songs. "I grew up listening to artists my mum played like Sunny Ade & Fela. As I grew older, I started branching into the music I was interested in. I would listen to Da Grin and Mojeed and this was around the time I found hip-hop and other genres."
When I mention the fact that both his singles this year are entirely hedonistic, and question whether his 'Chop Life' philosophy will always come up in his music, he answers directing me to his debut single "Sweet", a romantic offering featuring close friend, AYLØ. He explains that the song was an attempt to project the bittersweet memory of a past relationship, and his dexterous dabbling into more melancholic musings is further reinforced when he plays us some of his romantically-inclined unreleased tracks. "I can rap about literally anything" he points out to buttress what we're hearing through the speakers.
When I ask about his music gaining more recognition, starting from the big DMW co-sings to the heavyweight features lined up on his debut project, and MOJO is filled with gratitude. "I am happy. [It] makes me know I am on the right track. I am doing something right. But I still have a long way to go."
The hip-hop/rap scene does not enjoy as much mainstream appeal, but there is an undeniable revolution at the moment, involving some of the most promising rap voices, from Pyscho YP to Rema and Blaqbonez. We have no doubt that MOJO has set himself up on the right track to championing the hip-hop/rap insurgence in the coming decade.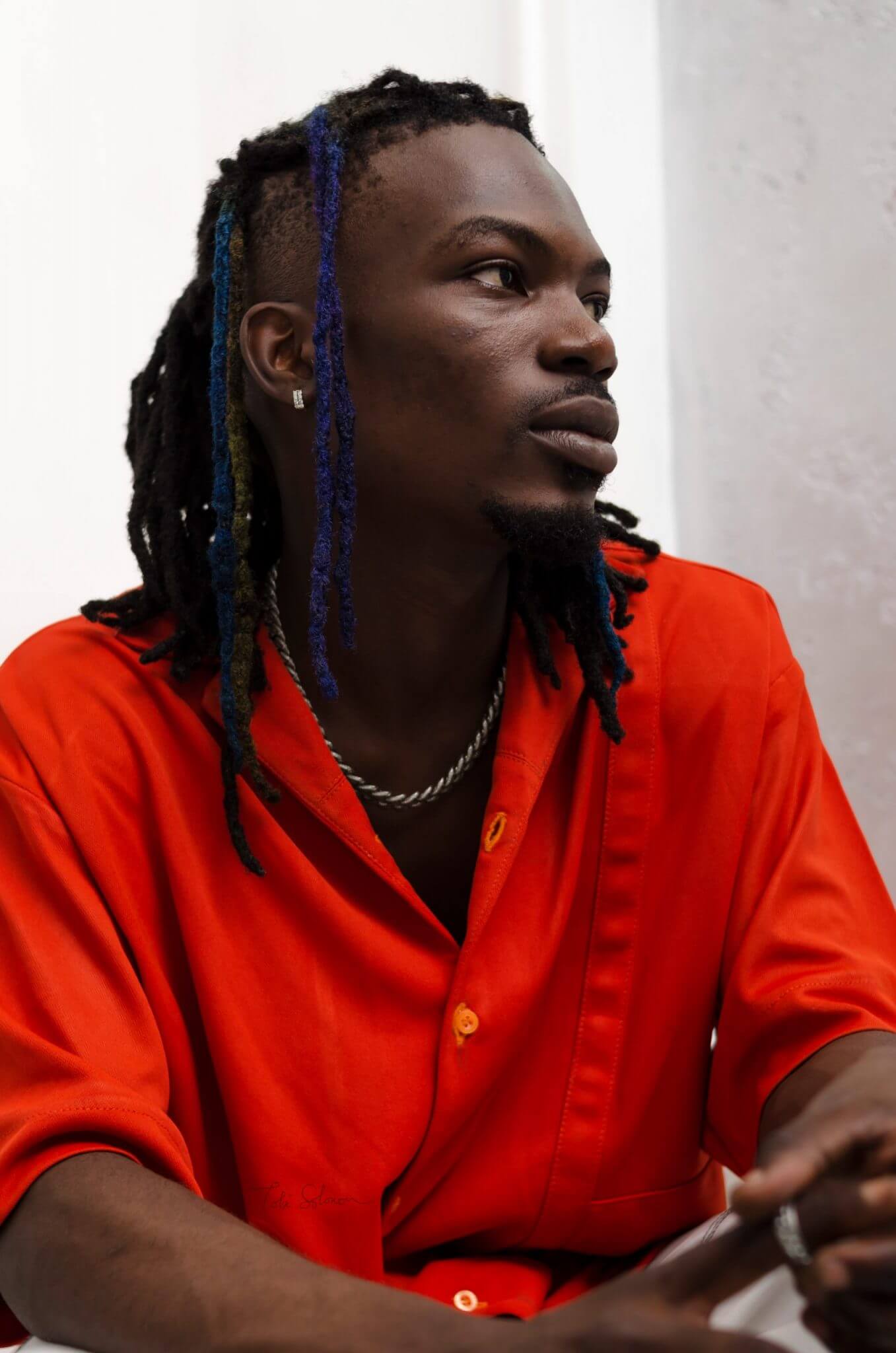 Purchase The TIME Issue here.