Words: Adewojumi Aderemi
Photography: Abiola Renee 
Gigi Atlantis' TRYBE story originally appears in The NATIVE Magazine's TIME Issue 004. Available for purchase here. 
---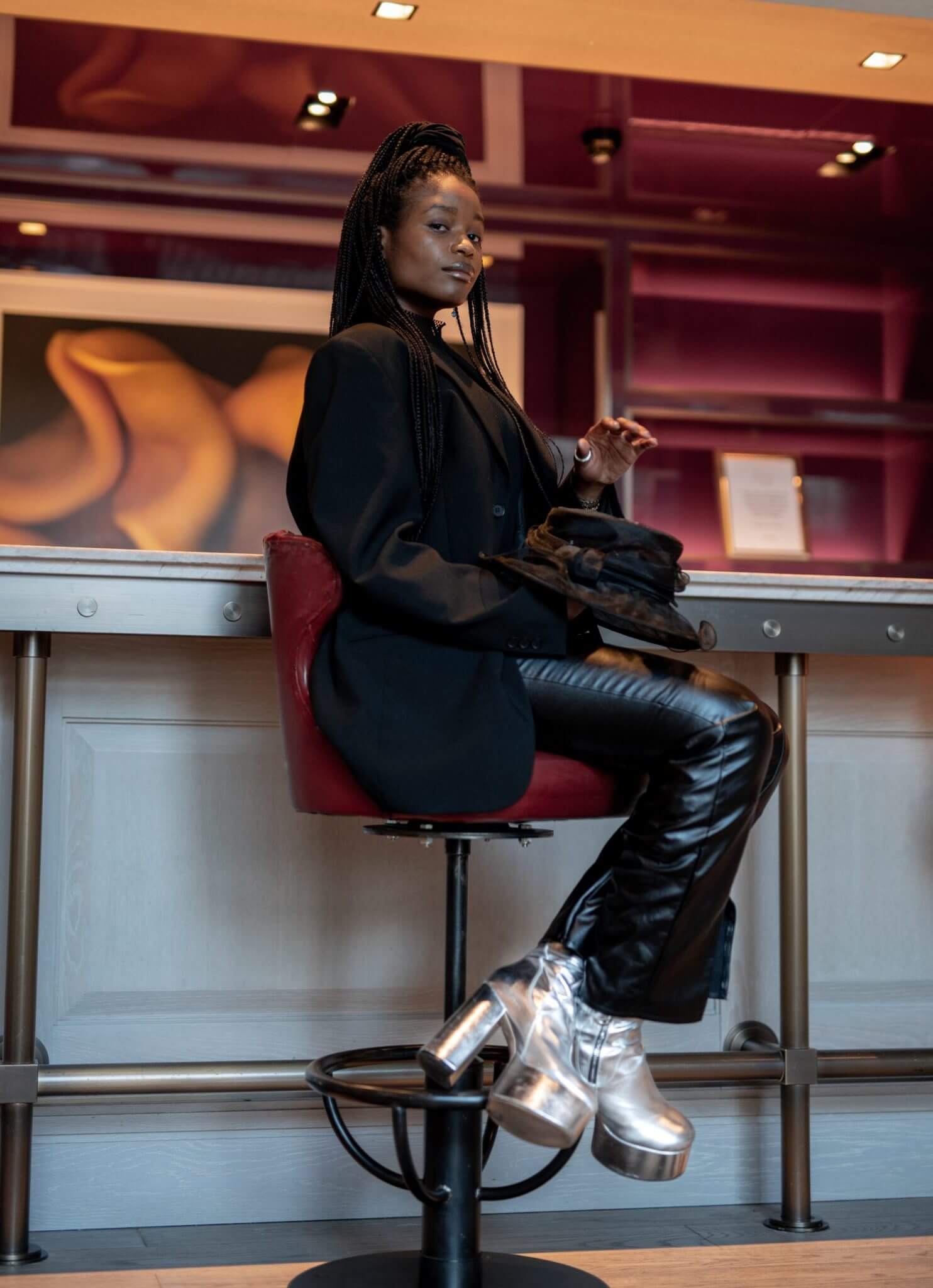 Gigi Atlantis is a walking musical, and you won't witness a better illustration of her theatrical mannerisms than the unscripted opening act of our interview. "Let's start from the beginning," I commence, preparing to introduce my first question before I'm interrupted by The Sound of Music.
"… a very good place to start. When you read you begin with ABC, when you sing you begin with…" she trails off, leaving me to complete the line with a brief "do re mi", setting me up for a nice segue into my interview opener: when Gigi began singing, to which she replied: "I began singing when I was a young warthog".
Finding interest in the choir chambers of East Sussex's Ashdown House, Gigi Atlantis' penchant was nurtured by the classical and theatrical practices that dominate British private schools. Whilst most of her Nigerian contemporaries thank the church for grooming their musical interests, growing up in the UK meant that Gigi's symphonic journey began in the school choir, rehearsals for which were supplemented by independent singing lessons; violin lessons; piano lessons; clarinet lessons, eventually; saxophone lessons, briefly; and, of course, she had momentary stints with the acoustic and electric guitars.
In her own words, Gigi Atlantis has "sampled the orchestra", and this manifests in her music-making. Thanks to a background in classical music, music theory, formal vocal training and a natural Gen Z interest in contemporary music, Gigi Atlantis boasts of an eclectic taste in music, and thus a uniquely dynamic style of making music. As opposed to studying other artists or emulating particular trends in music, Gigi Atlantis remains inspired by the instruments themselves. Whether it's a particular chord strummed on the guitar or a touching melody keyed onto a piano, when Gigi sings, she begins with sounds that make her heart flutter.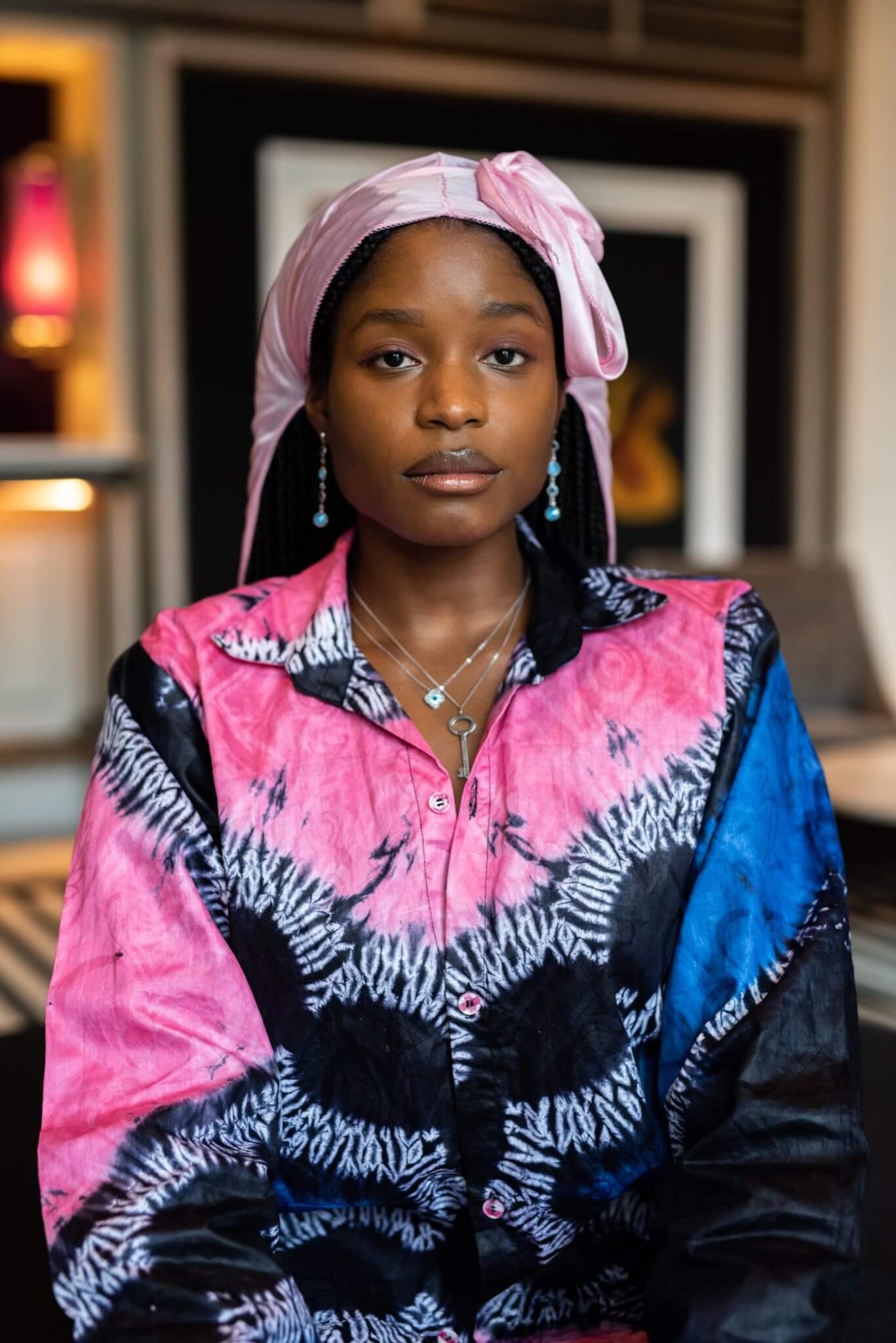 Next in the melting pot of a Gigi Atlantis record is the energy – from courage to mild irritation – followed by a good rhythm. Not necessarily from a beat, but also from simple motions such as walking or driving. It's this simple, yet effective formula that powers the wistful singer's mobile writing lab.
"I'm a bit of a daydreamer, so anything can spark off a writing moment; anything distracting, really. [And] depending on what I'm feeling, that's what it will sound like. I could be involved in a lot of different vibes, but I guess the one thing that you could categorise as a Gigi vibe is my way of writing, my stream of consciousness"
A quick 20 minutes on her 2-year-old Soundcloud page vivifies this versatility Gigi describes. The GMK-produced "Tequila Crush" is the first track to appear, packed with acoustic strings, airy synths and vivid percussion patterns, GMK's electrifying beat paired with Gigi Atlantis' glamorous singing style make for the genre-bending rush, responsible for attracting the initial cohort of Gigi Atlantis fans. "No Silver Line" on the other hand, has a distinctly hip-hop leaning beat, whilst its sister track "Trust" would sit comfortably between on any drivetime British radio show. Although "2020" is somehow missing from the roster, the ubiquitous "Wahala On The Rocks", acquaints us with a Naija-influenced Gigi, a far cry from the contemplative songstress introduced to us on the oldest single of the bunch, "Grown".
Self-produced on Garage Band in her uni accommodation, "Grown" plays with simple guitar chords, and softly-beaten hand drums, leaving the emphasis of the mesmerising coming-of-age ballad firmly on Gigi's powerful singing voice. Breaking out into public circulation, without her prior consent – a friend shared the record on Facebook – "Grown" emerged as Gigi Atlantis' debut single, followed up by four more tracks (including "No Silver Line" and "Trust") comprising her first ever EP, albeit of demos.
"Grown" and the positive feedback it invited, set Gigi on her current course, fuelling her metamorphosis from an adept student of music into an enchanting musical master. Upon graduating from the University of Manchester, a "lil chinwag" with her Taurus brother BOJ; and some practical advice from Jack Duckworth an A&R with Two Tone Entertainment armed Gigi with all the confidence she needed to make the move back to Nigeria to begin work as a professional recording artiste.
"So, you moved to Nigeria, to get serious about music?" I sought to confirm. "And for the sunshine" she quickly corrected. "I was like, 'if the world is gonna end, why should I be in winter? I'm gonna take a trip to the land by the equator and gaze upon some palm trees.' Honestly, if the world is crashing and burning, let me enjoy some tropical weekends; it's not every year frostbite."
Gigi Atlantis is a walking musical. And a doomsdayer.
Where her counterparts in the Nigerian music industry would begin to reel off a list of infrastructural difficulties that hinder their growth, besides the notorious time wasting, Gigi Atlantis only has one other strong complaint about the teeming megacity: its vegan unfriendliness.
"I often have to find peace in spring rolls and french fries, but I don't want to raise my cholesterol too intensely. I would like to – okay I'm just sounding like a weirdo – but I'd like to be in prime condition to escape if the apocalypse should arrive."
With the exception of a certain green habit – ironically, her mouth is full of smoke as she proclaims "I'm into health and fitness" – Gigi's preparation for the impending apocalypse includes keeping fit at all costs, as well as eating healthily. The morning of our interview, she tells me she is engaging in some "illegal" Pop Pilates, despite doctor's orders to stay away from exercise for two weeks, given a past shoulder injury. Gigi's pre-apocolyptic orthorexia does not end there. Even when seeking intellectual stimulation, Gigi Atlantis opts to wind down to books detailing the healthiest ways to live, not just for herself in the present but, more importantly, for the future. Studying nutrition for the new decade and learning how to make recyclable yoga mats is what she'll be spending her next few months in the dreary city of London doing.
"And also a lot of collaborating," she assures me.
So far, the Fasina-assisted "Wahala On The Rocks", is Gigi's only vocal collaboration. Though she does enjoy working with other people, Gigi Atlantis refuses to compromise on synergy, where "neither of our inner, our true vibes shine… it's squashed." So, besides a subtle hint at a BOJ team-up on her IG story a few months ago, the only collaborations Gigi promises are ones with producers; namely Ikon ("Wahala On The Rocks"), who produces a healthy sector of Gigi's forthcoming EP, Dare Kasali and a new set of "popping producers" here in London that she hopes will broaden her scope.
"I want to work with people who do different types of music; rock music, dancehall, but more of a chilled bashment type, hip-hop, jazz… I just want to work with some instruments."
Gigi cannot escape the innate appreciation and affection for musical instruments that her childhood studies inculcated. Sampling the orchestra as an instrumentalist as a child, Gigi is welcoming a full circle moment as she makes plans of sampling the orchestra in her own writing as an adult, mumbling through grand plans of working with live instruments, visiting live recording studios and working with a digital orchestra. Mid conversation, she quickly dismisses these future prospects, however.
"I'm talking a lot of shit, but then that's literally my pinned tweet: "Just here to chat ish and miss the point."
Gigi doesn't seem so phased by the future; she's very much living in the present. With plans to drop a second EP this summer, she's predominantly preoccupied with sharing the music she's confident she's making with her rapidly accumulating fans whilst she herself still enjoys making it.
"I'm loving everything I'm making right now. You guys will love it too! You'll feel awoken. You'll feel the vision of our 2020."
She winks at the reference to her 2019 debut, "2020", a powerful number exploring love success and most crucially, the fleetingness of time. Professing that 2019 is our year, Gigi Atlantis encourages her listeners to "live everyday like it's your last" because, she explains to me one year on, "anything can change in an instant" – time is not to be wasted.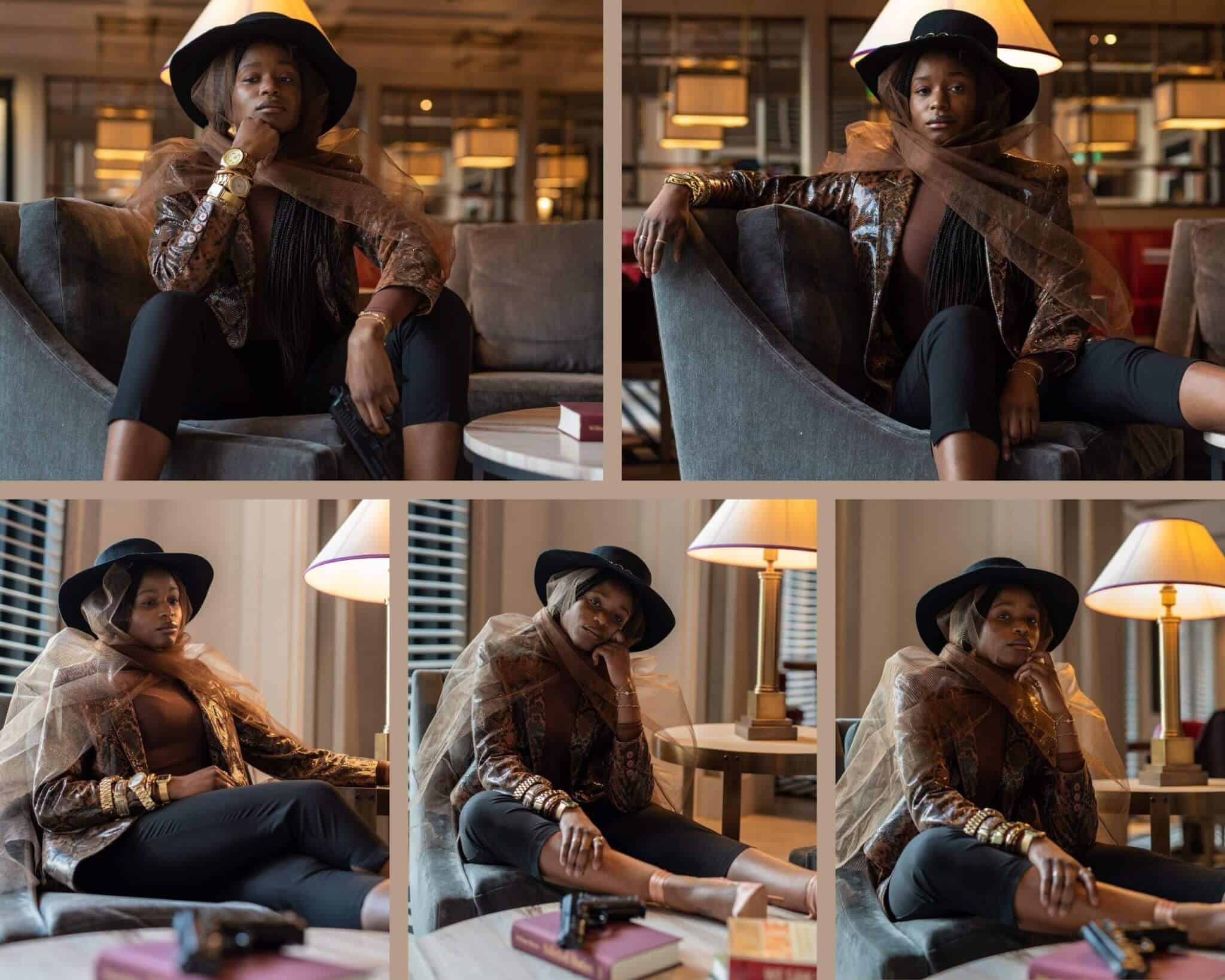 A key theme that plays through Gigi Atlantis' music, Time, to the maturing singer, is an essential integer in the formula for Growth.
"You give your time and you get better, you get wiser, you get more communicative, you get better at cooking, you get faster at swimming, training. It's like an equation, time discipline, energy, EFFORT!" she shouts, "These are all things that professor Utonium would have used to create the perfect gene."
So, wasting time is throwing away a vital element in Gigi's Growth equation. Considering the value human society places on growth then, time is of the essence to Gigi Atlantis. This means: don't message her two hours after the scheduled meeting time wondering why she isn't there; don't ask her if she's going home before the show, because sound check was late and you're worried she won't have time; don't ask her if she's going to "chill" at the gig, when she's carved out that time to perform. Having spent over a year in Nigeria, Gigi Atlantis has learned patience, she's learned to laugh at the naysayers, she's learned to simply get on with it despite the plural irritations she encounters throughout the day. She tells me, "I have unlocked a fearlessness within myself that I guess I didn't know lurked so close to the surface."
But one rule of engagement endures. You might think she's a diva for it, but the terms still remain: Do not waste Gigi's time.
"I'm not a diva, I'm a boss"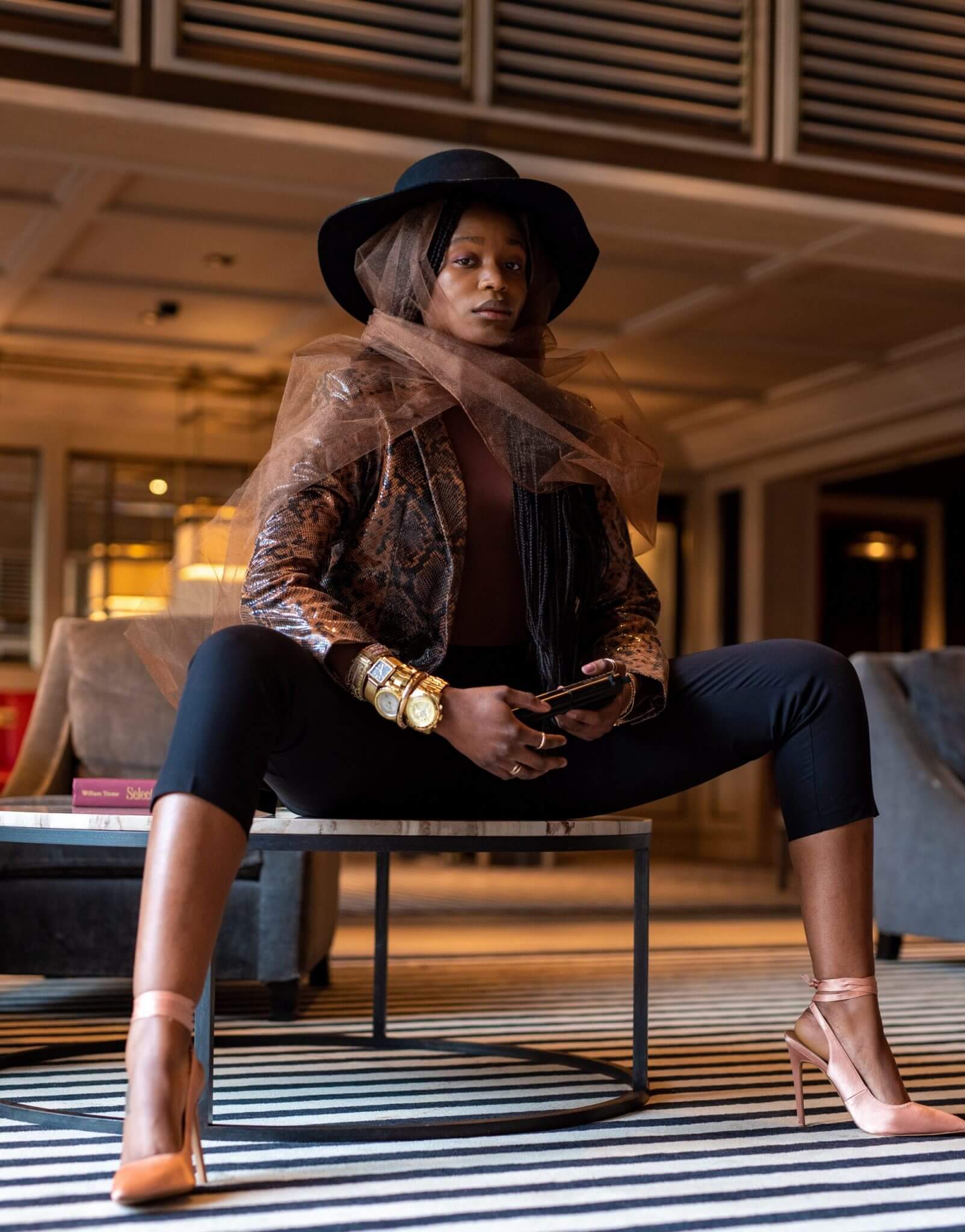 Purchase The TIME Issue here.