This Christmas season, Nok by Alara is offering a limited edition cocktail, curated by the stylish and fabulous duo of Dénola Grey and Falana. The Christmas themed cocktail is called "12 Cocktails of Christmas" but for more context, they shared a press release, where Dénola Grey and Falana offer some backstory to their taste selection and how Christmas influenced them.
Dénola Grey explained how his "intensely magical time" in Lagos in December inspired his "Hot December Romance" cocktail. And also expressed gratitude for the opportunity to curate contribute to merriness of Lagos' nightlife saying, "Creating this menu with Nok was something I didn't know my I needed until I started working on it. I've spent numerous good nights at Nok celebrating the music, style and flavours. Putting a bit of myself into that vibe has been pretty epic." His cocktails were inspired by "Visualizing, in anticipation, the different tastes that each up-coming, event, gathering, date, meaningful connection and vibe would taste like this Christmas." He is also responsible for the Steamy December Romance: (Mexican Hot Chocolate): Hot chocolate, cayenne pepper, coffee patron whipped cream and chocolate syrup garnish.
Falana also intimated us with her "Fa la la la la" cocktail, explaining that it is a combination of "Just some of (Her) favorite things for Christmas: White chocolate and Champagne". She admits that it was created as a result of her love for chocolate and preference to go light with the booze at Christmas Parties. "You definitely cannot go wrong with a chilled glass of champagne with a sweet chocolaty twist." After promising that the "12 Days of Christmas" limited edition cocktail has something for everyone, she wish everyone a merry Christmas.
After trying, testing and tweaking all 12 cocktails to their unique tastes, Falana and Dénola Grey also shared a 60-second video featuring a bartender called Awesome, as they thrill viewers to the wonders that Nok by Alara offers this festive season. The pair are also inviting everyone to the Christmas edition of the Nok TNIF at the Nok Garden the 21st of December.
Check out some of the images Bia took for Nok by Alara's "12 Cocktails of Christmas"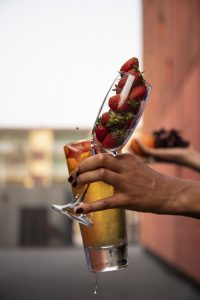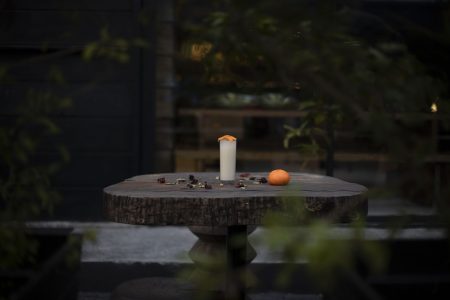 You can see the flier for the event below.
Featured Image Credits: Instagram/bailikedubai

---
You are meeting Debola at a strange time in his life. He wandered into a dream and lost his way back. Tweet at him @debola_abimbolu
---