As the world we are used to fades into the past, with not much certainty of when, or even if, we will get it back, there are few constants that have been able to keep us sane – music is one of them. Whilst we can't listen to our favourite new releases in the clubs, or show off our intricate knowledge of sub-genres on the AUX, platforms such as RECESS' offshoot No Signal are giving us different ways to digest music as a community, most notably through their now infamous artist catalogue battles, #NS10vs10.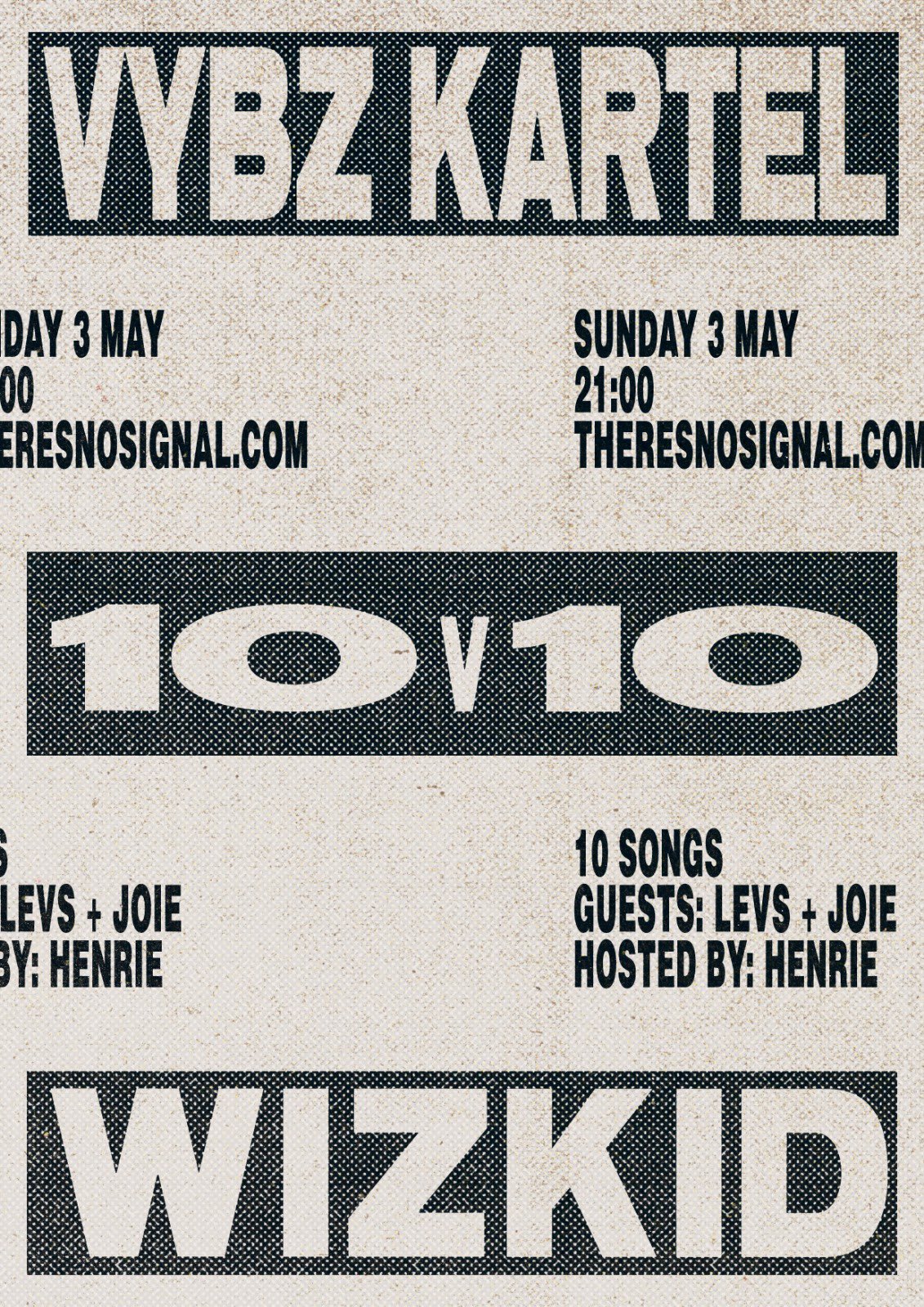 Brothers, Jojo and David are the duo behind the London party sect, RECESS, commonly dubbed "the party of the people". Beginning No Signal in order to extend their ecosystem, giving more DJs the opportunity to join the RECESS network through a more casual platform, Jojo and David have now become the masterminds behind one of the most coveted radio shows in the UK, and beyond, during this lockdown period. With their 10vs10 battles welcoming audiences from over 34 countries around the world, breaking their record listeners with each episode – the Burna Boy and Popcaan clash brought in over 24,000 listeners – No Signal has even influenced album sales and chart positions, as fans look to familiarise themselves with the discographies of the artists being pitted against each other.
Ahead of tonight's hotly anticipated clash between Wizkid vs Vybz Kartel clash, we spoke to the RECESS duo about how the battles have affected them as a business and individuals. But first, let's hear what the pundits for tonight, Joie and Levels, have to say about their tactics and techniques going into the big game.
The NATIVE: How are you preparing for battle? In terms of finding the right songs from their vast discographies and tactics going into the battle.
Joie: I've been listening to Wizkid alllll week, really zooming on the songs with the best production because we all know songs are not just the lyrics and performance; it's about how it makes you feel. Obviously I've had recommendations but I think my list will at least please SOME people.
How are you handling the pressure? Both Vybz and Wizkid have some pretty passionate fans
Mate, I don't even know if I'm handling it. I've put my twitter account on private so people don't bother me and yet they still find me. Either way, I'm a confident person so my tongue is just as sharp as theirs.
Why is it important to you to showcase these discographies?
Music is very important to me and it's especially important to explore the music of the kings of their respective countries. We don't seem to understand how deeply intrinsic our music is back home and how much of a cultural impact they've had.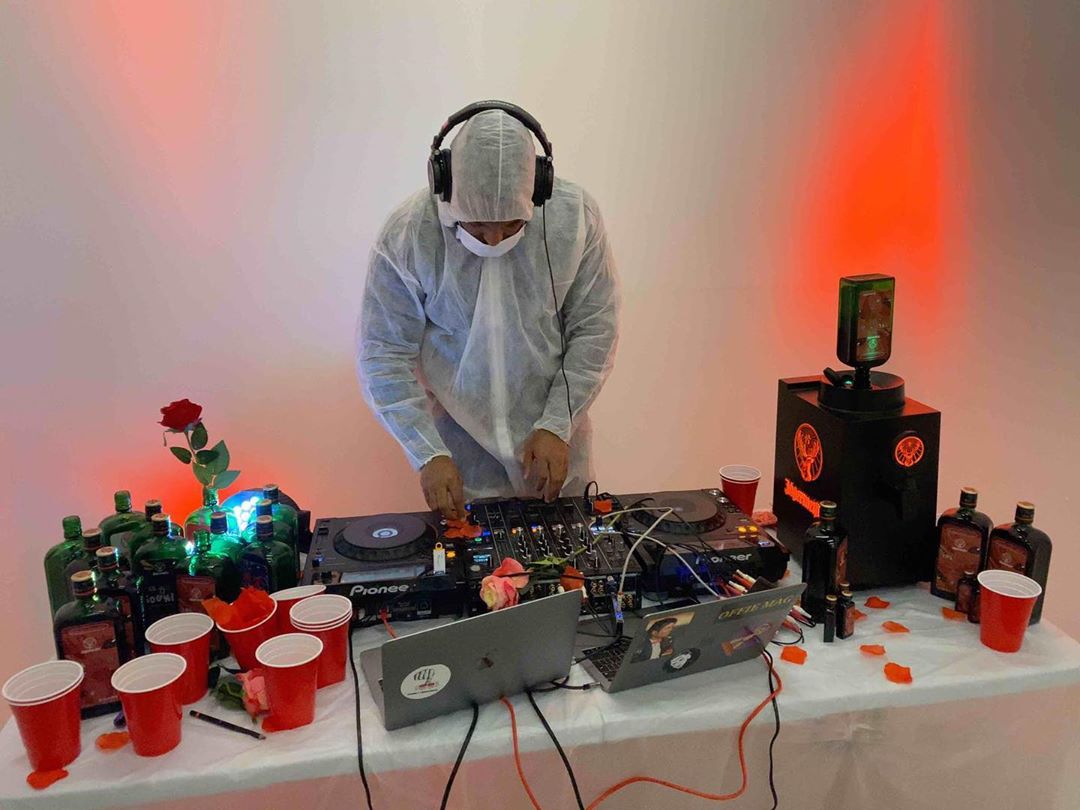 The NATIVE: How are you preparing for battle? In terms of finding the right songs from their vast discographies and tactics going into the battle.
Levels: Kartel has over 1000 songs so condensing his catalogue into 15 hits, whereby only 10 will play, has definitely required more focus than my dissertation!
How are you handling the pressure? Both Vybz and Wizkid have some pretty passionate fans
No pressure at all. I see it as a little bit of online fun – corona cheer, if you like. If Kartel's freedom was dependent on today's results than I'd be a nervous wreck!
Why is it important to you to showcase these discographies?
Wizkid has achieved phenomenal success and has had an illustrious career within the last decade. He's catapulted himself to the pinnacle of African pop music and transformed himself into a global icon
On the other hand, Kartel has achieved then near impossible. Constantly reinventing himself and remaining the dominant force within Dancehall – even from a prison cell for 8.5 years – is a feat to be celebrated and there's no better way to do so than showcasing his music.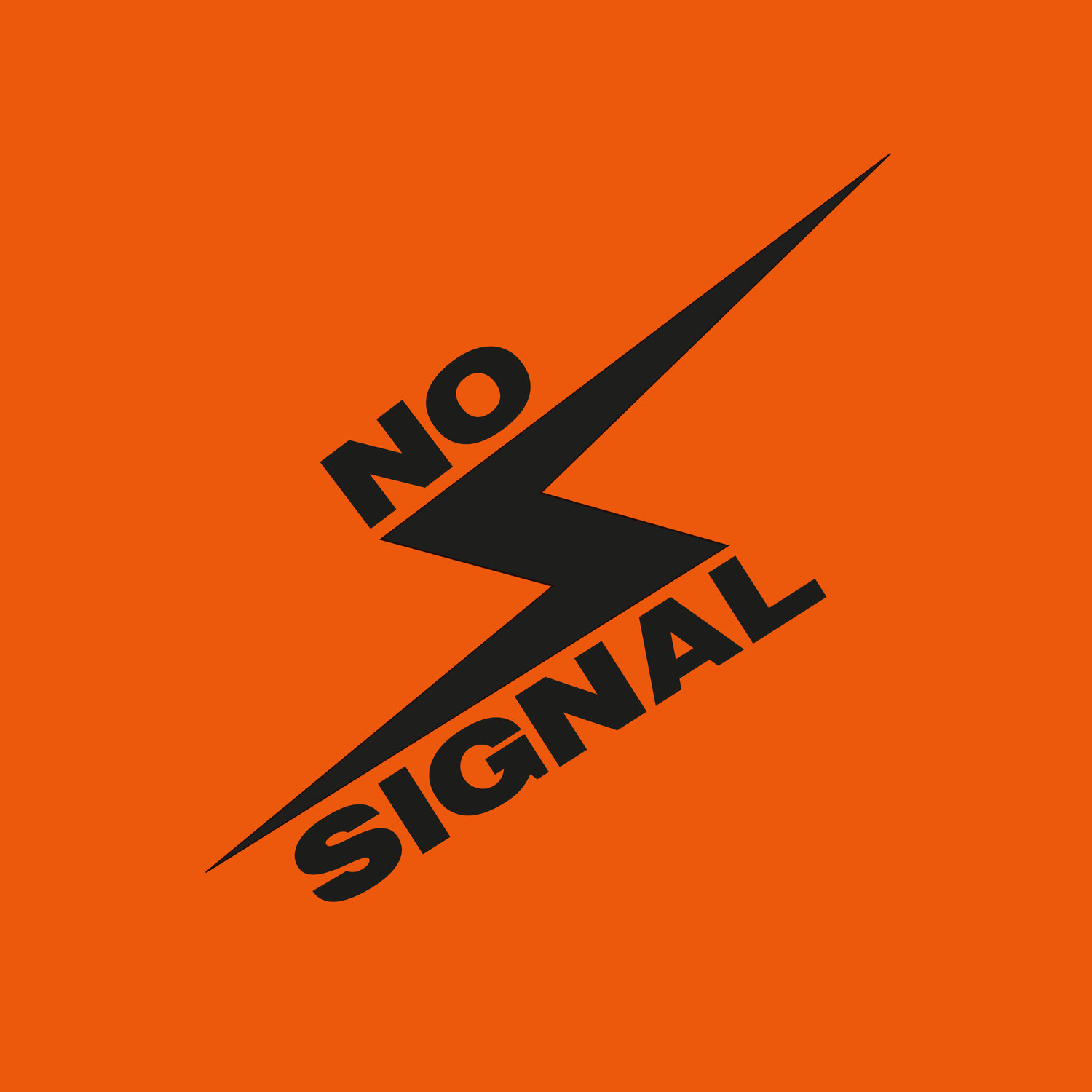 The NATIVE: How have the No Signal battles been helpful in helping you sustain the business during these uncertain times?
RECESS: Obviously the parties bring in money and [the radio] stuff hasn't brought in money so far but it's brought a lot of awareness and stuff like that. We like to entertain people, and [No Signal] given us a chance to entertain people and still maintain our relevance as people who program moments. We put together moments and find ways for people to enjoy themselves.
I'd say it does put less pressure on us to keep RECESS relevant or alive. RECESS can still exist on a more dormant basis, because this whole 10v10 has allowed us to still maintain our presence as people who create cultural moments. So we're not making money but by making the right moves we can start making money.
What inspired you to begin the 10v10?
The 10v10 started from the desire to make interactive content. So, we saw a lot of stuff at the beginning of quarantine, people on Instagram Live – we had all of those Lives going off, like Tory Lanez, Versuz that Timbaland and Swizz Beatz started. Naturally, Versuz started a lot of conversations, and then one guy called Bola tweeted "Drake vs 50 10v10 who would win?"
I saw it and I was like we can make this happen at No Signal. I know how to make audio and voice chat and mix it together and put up a radio show from our bedroom. So I messaged him and just told him 'listen we can make it happen, are you down?' Then I got like Jameela down, I got my friend Scully the presenter and Henrie the presenter as well, got them down to host it and yeah, the rest is history to be fair.
View this post on Instagram
When did you realise that this had caught the attention of the public, beyond the audience that knows Recess for the parties?
I think it was after the Kojo one that we realised this was beyond the RECESS crowd. But even from the early days, I would even say the RECESS crowd jumped on, because like in the early days the numbers were still quite low compared to something RECESS might do.
People would lock into the RECESS show – I remember when we first started this No Signal Radio we would do streams earlier this month [on RECESS] and the RECESS parties and shows would probably get more streams than the no signal show, by far. But now it's completely the opposite way around so, I can't lie to you I think the RECESS crowd even jumped on to this, because they weren't aware of it either. Before we only used our platform to stream our parties and things we used to do and maybe do events on the side with the name No Signal.
How do you feel about the reception so far?
The reception's been crazy because at first we had like a hundred people listening, and it's like 'ah that's mad', then we touched like 200 and it was really mad, that was Nicki Minaj vs Lil Kim. But then it started to take off when we did 50 vs Ja Rule, we had like 851 and we was like "what the fuck!?" But then, J Hus and Kojo, that's when it was like 4000, 4500 people and it was like 'you this is actually kind of crazy'. And people knew what we were doing innit.
What have you learned from this whole experience?
My experience is that you can't please everybody. We've had so many negative comments about this, it's crazy – you can't even take it personally. People will say 'why are you comparing them? Vybz Kartel is incomparable'. Other people were being inflammatory towards dancehall lovers and Vybz Kartel. It was a bit mad, it was a bit mad to see all that, but you can't take it personally.
Another thing we've probably learned is that there's no excuse. Like this is DIY radio out of our bedrooms, DJs are doing it out of their bedrooms, all the hosts, out of their bedrooms – yeah, there's really no excuse in life. If you see there's a problem, something you don't like in any field that you work in, try be the solution instead of complaining.
Can't lie we was complaining before. When we were on road, we were complaining all the time. We were like 'when we get a studio we'll pattern it properly' but now this Corana has forced us to actually pattern up.
View this post on Instagram
Do you think clash culture is going to make a comeback whenever we're allowed back out again?
I think the clash culture never left. If you go to raves, you go to parties, you'll just know it's never left. But in terms of the way it's so prominent and regular [now]? 
I think this is a good time to re-educate people on clash culture. Obviously, we're not here to teach anybody, that's why we're not calling it a clash because we know that this ain't exactly a clash – it has a few elements of traditional clash culture but this ain't a traditional clash.
But I do feel it's time for clash culture to step into the 21st Century. Not that it's old, but it's always referenced like 'oh it used to be great back in the day' do you know what I mean? So [we want clash culture to] step into 2020 and beyond, for people to understand it, not for it to be watered down but for it to be made palatable for everyone to enjoy.
It deffo could run because music is one of those things that you can enjoy in so many ways, and the fact that clash culture exists shows that music is really something. To enjoy music in a way that's borderline competitive where opinions really matter in a space like our space where we usually enjoy and dance to music but right now my opinion count, that's really something. 
And another thing we wanna say is: Black Radio Baby
Featured Image Credits: Twitter/thereisnosignall