As you've probably heard more times than you care to, "we live in a digital age now". Traditional media, such as the Television, are now fading into oblivion, being replaced by the flexible, accessible and individually tailored digital technologies into which they evolved.
Sitting down in front of the distant screen, plugging in the digits to your preferred channel, being assaulted with whatever content is playing before your desired show comes on is, quite frankly, the ghetto. TV is old-school.
But, in reality, its presence in Nigeria is not that old at all.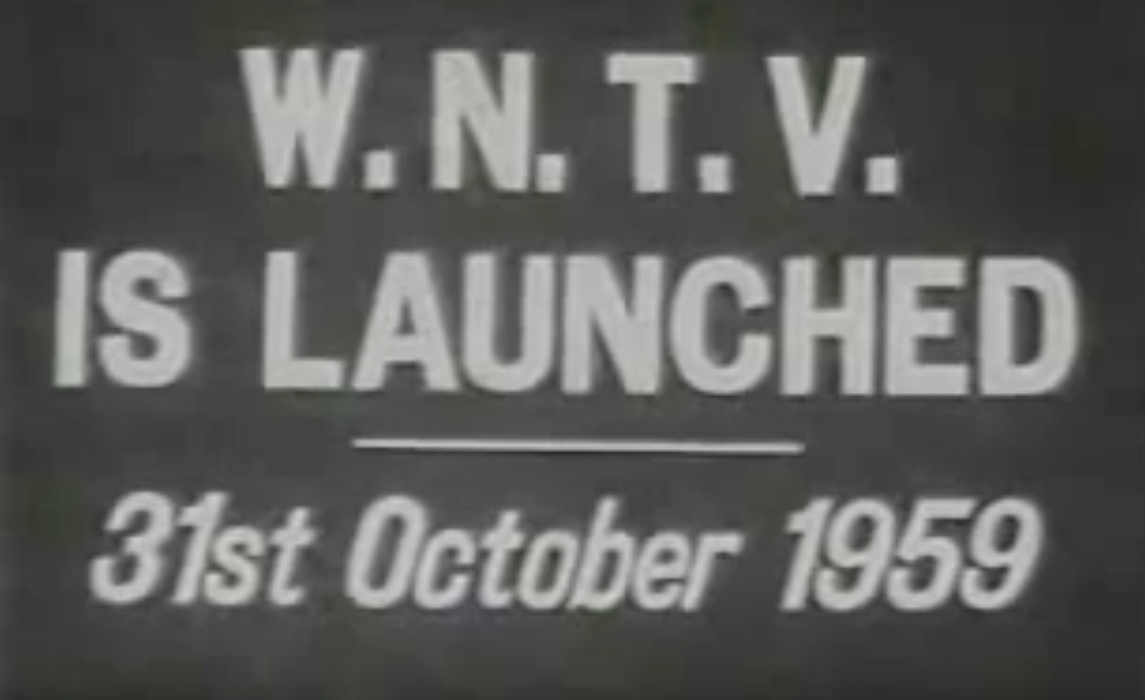 It was only 60 years ago today, October 31 1959, that Nigeria launched her first ever indigenous television station, the Western Nigerian Television (WNTV), marking, not only the advent of Television Broadcasting into Nigeria, but also into sub-Saharan Africa. In fact, Morocco had established a television service in 1954, but stopped broadcasting in '55, so by 1959 Nigeria was the only country with television services in the whole of Africa.
Commissioned by the Premier of the Western Region, Chief Obafemi Awolowo, supported by the Minister of Information at the time, Anthony Enahoro, the primary objective for the WNTV was to provide a medium by which the general public could attain important information. Essentially, the WNTV was to furnish the Western Region with a democratising means of education, working closely with The Ministry to produce shows such as News and You, a current affairs show, and Careers, which documented different professionals in their various occupations.
Of course, beyond its educative function, WNTV also offered entertainment value, serving as a disseminator of both Nigerian and Western cultures. Children's shows, such as Adventures of Robin Hood, cohabited with WNTV news programs and even taped recording of Yoruba theatre productions. In fact, the WNTV was one of the instrumental drivers behind the rise in popularity of the Yoruba travelling theatre, promoting the principal figures in Yoruba theatre, Baba Sala (aka Moses Olaiya, founder of the Alawada Group), Duro Ladipo and Hubert Ogunde.
Fondly reminiscing "those days", one of Chief Obafemi Awolowo's grandchildren recalls the station's schedule to The NATIVE saying:
"There was only one television channel at the time [WNTV]. If I remember correctly, broadcasting started at 4pm. Children's shows were from 4-6pm, then we had some comedy/drama shows till 9pm. News was at 9pm and I think the station closed at 10 or 10:30pm."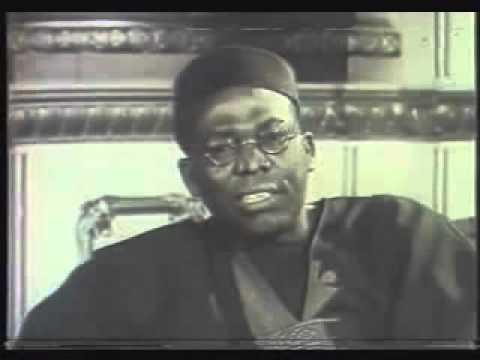 In 1977, the WNTV merged with its regional counterparts Benue-Plateau Television Corporation, Radio Kaduna Television and others, and is now known as the National Television Authority (NTA). Though it's a history which is often ignored, especially as the medium is hardly used any longer, the Western Nigeria Television Station boasts a significant historic impact in the production and circulation of culture in 1960s and 70s Nigeria. Even today, as theatrical Nollywood memes infect every corner of the internet, the lasting effects of Nigeria's first TV station are still felt. 
So, to commemorate the 60-year anniversary of the advent of television to sub-Saharan Africa, a few of our readers share their favourite Nigerian Broadcast TV shows, from back in the day right up to the present. 
F, 23 – Tinsel
Tinsel is one soap opera I can actually relate with on a deeper level because it actually represents Nigerian society. The characters feel familiar, in the sense that I can see those characters in day to day life in Nigeria. You'll have one guy that reminds you of that your uncle, and one ridiculous aunty that reminds you of your real life aunt. Tinsel is lit and funny! It's almost like the Nigerian Eastenders.
W, 22 – Bisi Olatilo Show
I grew up in England and my mum used to make us watch a lot of AIT and NTA. I particularly remember the Bisi Olatilo Show. At the time I used to complain, but I really did enjoy his documentation of all the seemingly high-profile events in Nigeria. It was an avenue for me to connect to my culture and also a good laugh at times.
Mrs S, 54 – Hotel Majestic
I really enjoyed Hotel Majestic. It reminded me of Village Headmasters, an old, probably the first, soap on Nigerian TV. The script was realistic and the acting was excellent. It was also relatively 'clean' in terms of morality.
D, 25 – Jenifa's Diary
I really love Jenifa's Diary because it's hilarious and it has staying power. It's mindless TV which makes you laugh and gives you perspective into the average Nigeria's psyche. I'll watch absolutely anything from that franchise TBH.
B, 34 – Yanpon Yanrin
Yanpon Yanrin is a classic Yoruba movie which showcases the Yoruba culture almost in its entirety – food, depth of language, attire and bravery etc. The most important takeaway of the movie for me was in shaping my moral compass, as it portrays the struggle between good and evil and the triumph of uprightness over evil.
D, 22 – Papa Ajasco 
I know it's cliché but I quite enjoyed Papa Ajasco. I mean I only stumbled upon it a couple of times, but I think it was funny with (what appeared to me to be) well-thought characters. Super Story was also pretty good. Both these storylines were always quite interesting and captivating.
Mrs A, 55– Baba Sala
In those days, I enjoyed a Yoruba comedy called Baba Sala, and two pidgin ones, Village Headmaster and Masquerade. The shows were very funny and and refreshing. They were family shows enjoyed by everyone. We watched them with our grandfather whenever we were with him – it was sort of a bonding time. I wish they could be produced as DVDs. I would buy them and watch them with my own grandchildren.
Featured Image Credits: University of Wisconsin-Milwaukee/Harrison Forman
Image Credits: YouTube/Mobilise Lagos