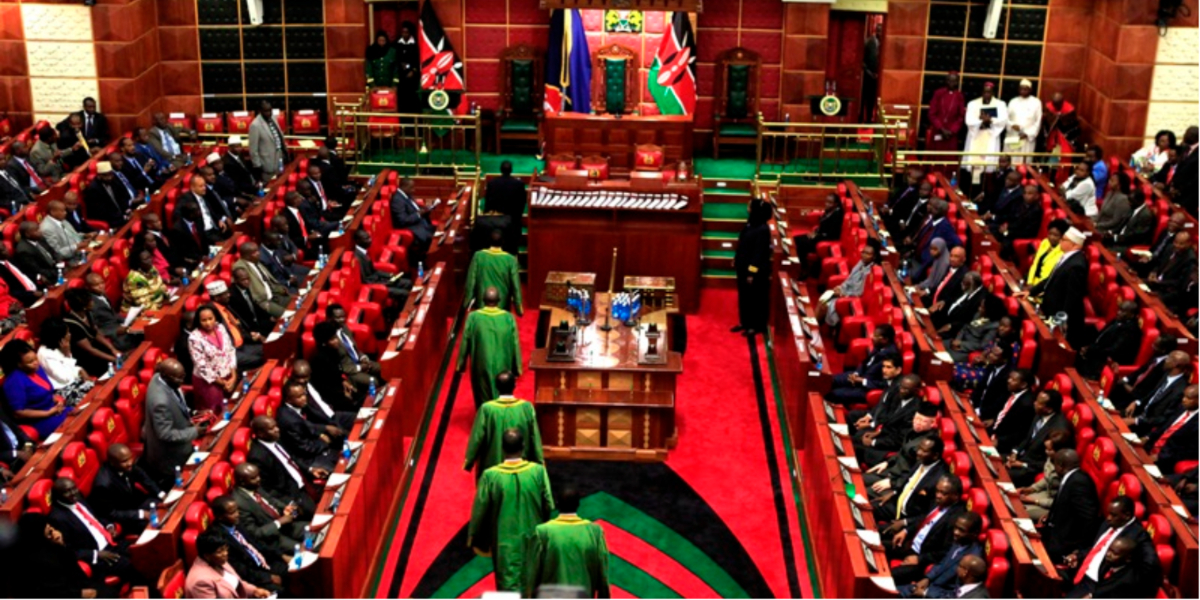 What's Going On: Kenya's ICT Bill, eviction of Maasai community in Tanzania & More
notable headlines from around the continent
"What's Going On" Tallies Notable News Headlines From Across The Continent — The Good, The Bad, And The Horrible — As A Way Of Ensuring That We All Become A More Sagacious African Generation. With This Column, We're Hoping To Disseminate The Latest Happenings In Our Socio-Political Climate From Across The Continent, Whilst Starting A Conversation About What's Important For Us To All Discuss. From Political Affairs To Socio-Economic Issues, 'What's Going On' Will Discuss Just That.
---
Proposed ICT Practitioners Bill causes uproar in Kenya
As the general elections in Kenya approach, the government is running around making legislative changes in order to earn another term in office. Over the past week, the National Assembly enacted an ICT Bill dubbed ICT Practitioners Bill 2020. The bill which is awaiting the president's approval seeks to establish an ICT Practitioners Institute for training, registration, licensing, practice and setting standards for ICT professionals in Kenya. The proposed Institute will also issue annual licenses to the practitioners at a fee. The bill was first proposed to the Kenyan parliament in 2016 then 2018 but was rejected on the basis of repetitiveness. It was then reintroduced in Parliament in November 2020 with very minimal changes from the previous ones.
The bill has caused an uproar among Kenyans and political figures such as presidential aspirant Raila Odinga asking Uhuru Kenyatta not to sign the bill terming it as vague yet loaded with sweeping powers over the ICT sector, with no clarity on the specific problem it is meant to address. The legislators describe the bill as progressive aiming to reduce confusion in the ICT sector while providing a legal framework for the ICT practitioners in Kenya.
Kenya is closer to regulating tech workers with its ICT Practitioners Bill.

Here is what you need to know:

— TechCabal 👨🏾‍🚀 (@TechCabal) June 13, 2022
South African opposition demand the step down of incumbent President
As president Ramaphosa addressed the National Assembly, opposition legislators heckled at him confronting him over allegations he tried to cover up the theft of cash from his game farm, Phala Phala. The Legislators in question were from the populist Economic Freedom Fighters (EFF), the second largest opposition party, who were removed by security guards as they shouted that Ramaphosa should not be allowed to address the house. The Radical Economic Freedom Fighters party president, Julius Malema stated Ramaphosa has failed to prove himself as a worthy president and assured he will receive the same treatment as Jacob Zuma, the previous president who is in court over corruption charges.
The parliamentary proceedings descended into chaos for the second day running prompting the Speaker of Parliament, Nosiviwe Mapisa-Nqakula, to order the removal of several legislators. One of the EFF legislators, Omphile Maotwe shared that "The president of the republic, there are serious allegations against him, so he can't come to the house to address us. He must step aside and allow the law to take its course."
President Ramaphosa has denied any wrongdoing, saying his farm got the money from selling animals and that he had reported the theft to his presidential protection unit. Last Friday, according to AlJazeera, he told legislators that the robbery was under investigation and that "the law must be able to take its course". These challenges comes ahead of Ramaphosa's bid to be re-elected the party's president at its national conference in December.
South African President Cyril Ramaphosa's attempts to speak in Parliament were disrupted for a second day as opposition legislators (EFF) confronted him over allegations he tried to cover up the theft of cash from his game farm, Phala Phala. pic.twitter.com/Oh9guHe6yP

— Markaz Sahaba Online (@Markaz_Sahaba) June 10, 2022
Members of Tanzania's Maasai community have been displaced from their homes
Thousands of Maasai people have fled their homes and escaped into the bush following a brutal police crackdown on protests against government attempts to evict them to make way for trophy hunters and conservation. On June 8 dozens of police vehicles and an estimated 700 officers arrived in Loliondo, N. Tanzania, near the world-famous Serengeti National Park, to demarcate a 1,500 km2 area of Maasai land as a Game Reserve. On June 10, the armed officials fired on Maasai protesting at efforts to evict them. According to reports, there are at least 18 men and 13 women were shot, and 13 wounded with machetes while one person is confirmed dead.
This comes after police officers demarcated pieces of the Maasai land as a Game reserve. Live footage of the attack was shared on social media causing an international uproar of the police brutality. Following this, the officers have been going door to door assaulting anyone who is believed to be circulating the footage or part of the protest. This is the latest episode in a long-running effort by Tanzania's authorities to evict Maasai from their land in Loliondo for safari tourism and trophy hunting. The leaders of the Maasai community arrested last week have not been seen since they were detained. Now, the NGO Pan-African Living Cultures Alliance said it plans to stage a mass protest on Wednesday unless they are released. The Tanzanian government has denied it is trying to evict anyone and said it was trying to conserve the area. It maintains the Maasai will still have access to 2,500 sq km of land.
What is happening in Tanzania is a deep deep shame to the Tanzania government and to UNESCO as well!!

More than 150,000 Maasai people face eviction from their ancestral land to pave way for luxury safari tourism and trophy hunting. https://t.co/aEhgkUCksE

— Headstrong Historian (@ChaoTayiana) June 10, 2022
Militant attack in Burkina Faso
Over the weekend, armed gunmen in Burkina Faso killed at least 55 people in the latest attack in the west African country, which is seeing mounting violence caused by Islamic extremists. The attack took place in the Seytenga in Séno province with the country's official government report putting the official toll at 55, while others place the figure far higher, with some saying as many as 100 had died.
New reports arriving today from the Guardian also state that 29 more bodies have been found following a massacre by Islamic extremists, raising the provisional death toll to 79, and that the search for still more victims is being hampered by fears of booby-trapped devices planted "by terrorists to mine the site". Burkina Faso is one of the hardest hit African countries with terrorist attacks. According to AJ Plus, Violence in the region has forced at least 2M people to flee and nearly 1 in 4 people in Burkina Faso needs urgent humanitarian aid, according to the UN
Armed men killed at least 50 people in a village in northern Burkina Faso — an area regularly under attack by armed militia.

Violence in the region has forced at least 2M people to flee.

Nearly 1 in 4 people in Burkina Faso needs urgent humanitarian aid, according to the UN. pic.twitter.com/M4eRZnl2z2

— AJ+ (@ajplus) June 13, 2022
Featured image credits/TechCabal