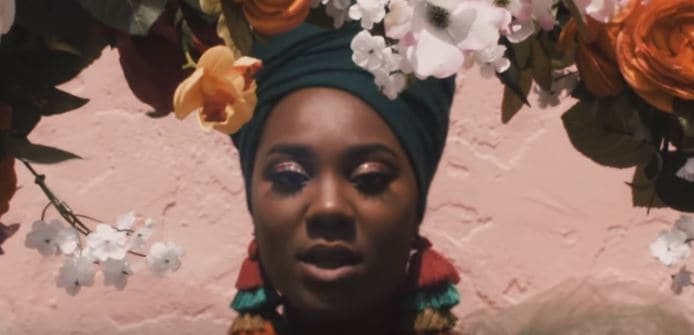 Watch The Video For DYO and Adekunle Gold's "Arena Remix"
Adding Juju-inflected vocals for a new element of bucolic appeal
Nigerian music listeners were introduced to Ivor Novello nominated, British-Nigerian singer, DYO following her stellar guest feature on "Down With You", a standout track off Adekunle Gold's sophomore album, 'About 30'. The two singers have linked up again, this time around on the remix of DYO's single from April, "Arena".
Similar to the romance-themed incline of the original, "Arena (Remix)" finds both singers delivering charming odes to their loved interest over a bouncy mix of appergiated guitar licks and a thumping drum pattern, using their distinct vocal qualities to complement each other. DYO's siren-like voice adds a bewitching effect to the scarcely veiled sexual innuendos of her verse and the Hindi Pop-inspired melody of the hook, while Adekunle Gold's Juju-inflected vocals add a new element of bucolic appeal.
Going the minimal route, the video for "Arena (Remix)" is focused on both singers, as they sing their lyrics with the frames solely fixed on them in separate settings, imbuing the song with a fresh coat of enchantment due to their impassioned expressions.
You can watch the video for "Arena (Remix)" here.
Featured Image Credits: YouTube/
[mc4wp_form id="26074″]
---