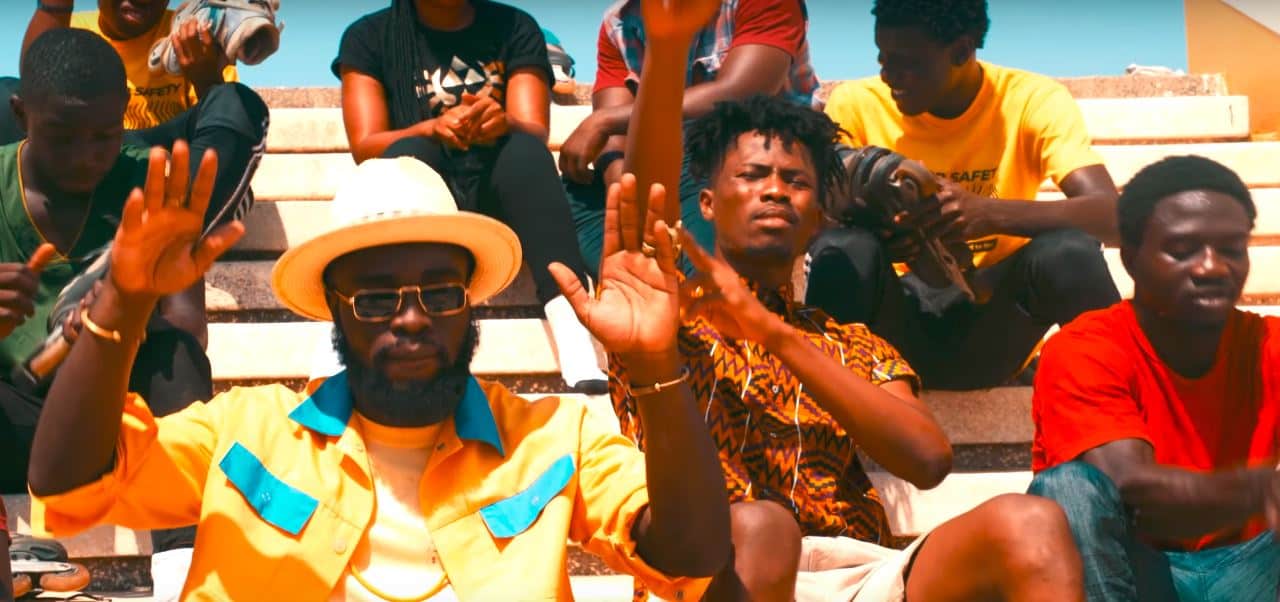 Watch M.anifest and Kwesi Arthur bask in the sunlight for their "Feels" music video
Set at a skating ring
When Ghanaian rapper, M.anifest released "Feels", his new single with Kwesi Arthur, the most potent narrative seemed to be the OG cosign of the new generation of artists. Given that Sarkodie had followed a similar path with the released of two La Meme Gang features just last month, M.anifest's testimony on his climb to success over the trap infused beat MikeMillzOnEm produces resonates more like a blueprint for younger generations to follow.
But now, with the recently released music video, "Feels" can be heard anew, with its rich complexities basking in the fresh optimism of the vibrant clip. The video is set a skating ring where M.anifest and Kwesi Arthur performs in the midst of skaters having a good time in the sun.
You can watch the music video for "Feels" below.
Featured Image Credits: YouTube/M.anifest
[mc4wp_form id="26074″]
---
You are meeting Debola at a strange time in his life. He wandered into a dream and lost his way back. Tweet at him @debola_abimbolu
---