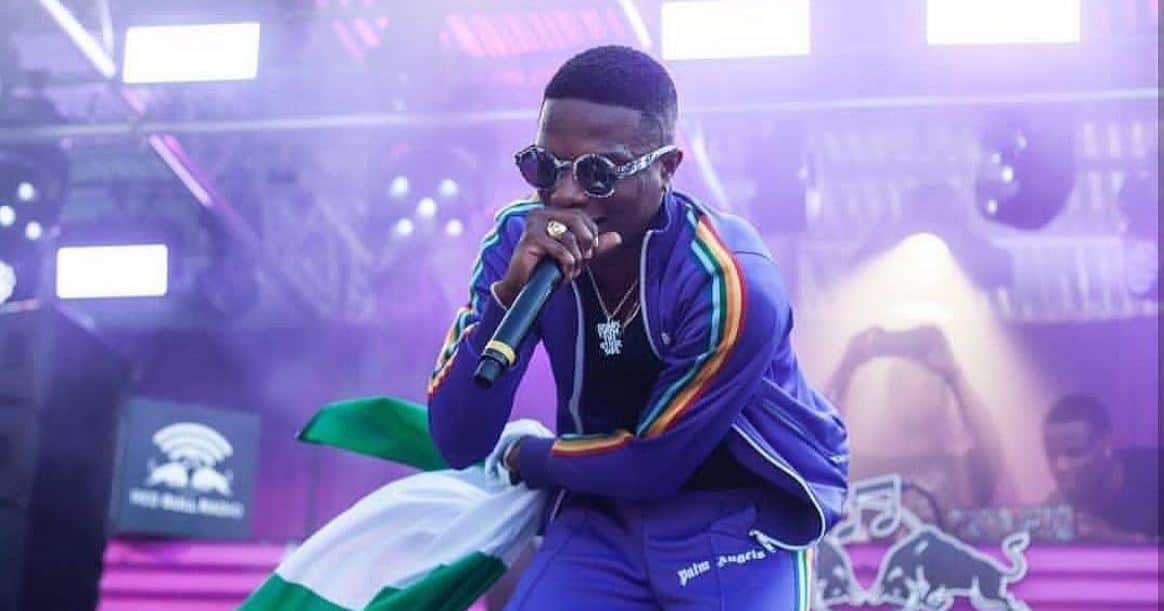 Here are the top-billed concerts to look forward to this December
tis the season to be jolly.
The music scene is never more active in Lagos than at the end of the year. This is in part because IJGBs come back with foreign currencies to dole on concert tickets and home-based Nigerians who have otherwise had a good year are desperately looking to unwind. This year however, there seems to have been a rise in the number of independent artists who are looking to headline their own concerts. Though some of the artists on this list have not announced an official date for the shows, they have all shown interests in hosting concerts in Lagos.
Wizkid
Whatever the fans want! 24th December 2017!! 🚀🚀 https://t.co/GTx8vu3Xai

— Wizkid (@wizkidayo) September 24, 2017
Fans may have come after Wizkid for infamously telling BBC that he charges concert goers less than a dollar for his show, but the Starboy's upcoming December concert may ring closer to the truth. While the price tag for tickets has not been announced, Wizkid has revealed his availability for the 24th of December saying, he'll do "Anything The Fans Want" on the day. This will be reparations for two Lagos shows the Starboy cancelled last year due to fatigue and exhaustion.
Davido
It's def been a crazy year for me. My first HEADLINE show in Lagos in 5 years!! DEC 27th @ EKO Hotel. It's gonna be one to remember!! LIT! pic.twitter.com/JbSHgTI6nf

— Davido (@davido) November 6, 2017
For Davido, December 27th will mark his first headline show in Lagos in 5 years. Coming off his "30 Billion World Tour" where he touched cities in United States, Denmark, Germany, Davido plans to close out the tour at Eko Hotel during the festive season. There are currently no details on ticket pricing but NATIVE will keep you updated on anything we hear.
Burna Boy
https://www.instagram.com/p/Ba9tRG8HpX5/?hl=en&taken-by=burnaboygram
Hoping to re-enact the energy of his concert at the Eventim Apollo, Hammersmith in London last year, the "Burna Boy Show" will hold at Balmoral Convention Centre of the Federal Palace Hotel, in Lagos this December. People who were at "NATIVELAND" last year will remember the unreal presence of Burna Boy on stage, the "Burna Boy Show" will probably bring all of that and more on the scheduled date of the 17th of next month.
Maleek Berry
Yes I'm having my own concert in Lagos this December…announcing shortly.

— Maleek Berry (@MaleekBerry) November 6, 2017
No date announced yet for Maleek Berry. But odds are really high that this concert will happen. Unless Maleek Berry wants to have a lot of angry fans on his hands.
Nonso Amadi
Proud to announce my first headline show in Lagos,Nigeria! Have so much in store for you guys, see you all on the 19th of December! pic.twitter.com/nxjmC4SLIu

— Nonso Amadi (@Nonsoamadi) October 20, 2017
Following Nonso's explosive success on both international and local airwaves this year, it's no surprise that the London based  artist wishes to cap it all off with a live concert he calls "Homecoming"  set to go off at the Federal Palace Hotel in Lagos on the 19th of December.
Maryorkun
My FIRST HEADLINE CONCERT in LAGOS!! I'm excited.. December 14th, Hardrock Cafe Lagos! Tickets available – https://t.co/g2YTfjqjXL pic.twitter.com/2jdE8PCcSd

— MAYORKUN (@IamMayorKun) November 2, 2017
Mayorkun continues to widen his fan base and connect to his core demographic (millenials), with his just concluded University Tour which saw him perform at over 30 schools in Nigeria. To mark the end of  this successful tour, The Davido Music Worldwide artist is going to headline his first ever live concert titled "The Mayor Of Lagos"  on the 14th of December, going down in Hardrock Cafe.
Olamide
Though Olamide hasn't made any official statement about an "OLIC 4" taking place, over the past 3 years, the rapper's annual live in concert has become one of the most anticipated entertainment event of the year. If there'll be an OLIC 4 this year, it is expected that Olamide's team will unveil all the details in the coming weeks.
Mr Eazi
https://twitter.com/mreazi/status/934897734783504384?ref_src=twsrc%5Etfw
The Life is Eazi concert continues with a Detty Rave.  This December at Sango Ota, Lagos, and Harrow Park , Abuja, Mr Eazi will be thrilling fans with his new hits on the 2nd and 9th respectively. You're expected to get your tickets and show up with your detty moves.
Falz The Bahd Guy
https://www.instagram.com/p/Bb4nzYbhLoX/
Tagged "The Falz Experience", rumors have it, this concert will be more than your average concert. As Falz is expected to entertain the audience with his triple personalities  (Falz The Bahd Guy, Folarin The Lawyer and Taju The  Comedian). Unveiling one alter ego at a time. Kinda like a story telling session with Maimouna Jallow, but even better with lined up performances from Davido, Simi, Olamide, Tekno, Reekado Banks, Ajebutter 22. Prior to this concert, Falz will be making an appearance on The Hennessy Artistry Concert which will be going live on the 2nd of December at the Eko Hotel and Suites. That's where this concert will be holding too. Tickets are available here
AjeButter
December 16th. It's going to be a madness! Go and get your tickets don't carry last! pic.twitter.com/TrLkzoEcUz

— yoruba shakespeare (@ajebutter22) December 2, 2017
Come December 16, Akitoye Balogun aka AjeButter will be treating fans to a Concert and Food Festival,  at Harbour Point, Victoria Island, Lagos. In celebration of his "What happens In Lagos" album.  Expected to perform at this concert  are seasoned artists the like of MI, Simi, Lady Donli, Falz and a lot more. Follow the conversation on twitter with #WHIL17, and get your tickets here
*We will keep this list updated as more dates are announced.
---
"Ifunaya is too queer to live, too rare to die" Tweet at her @Iphynaya
---