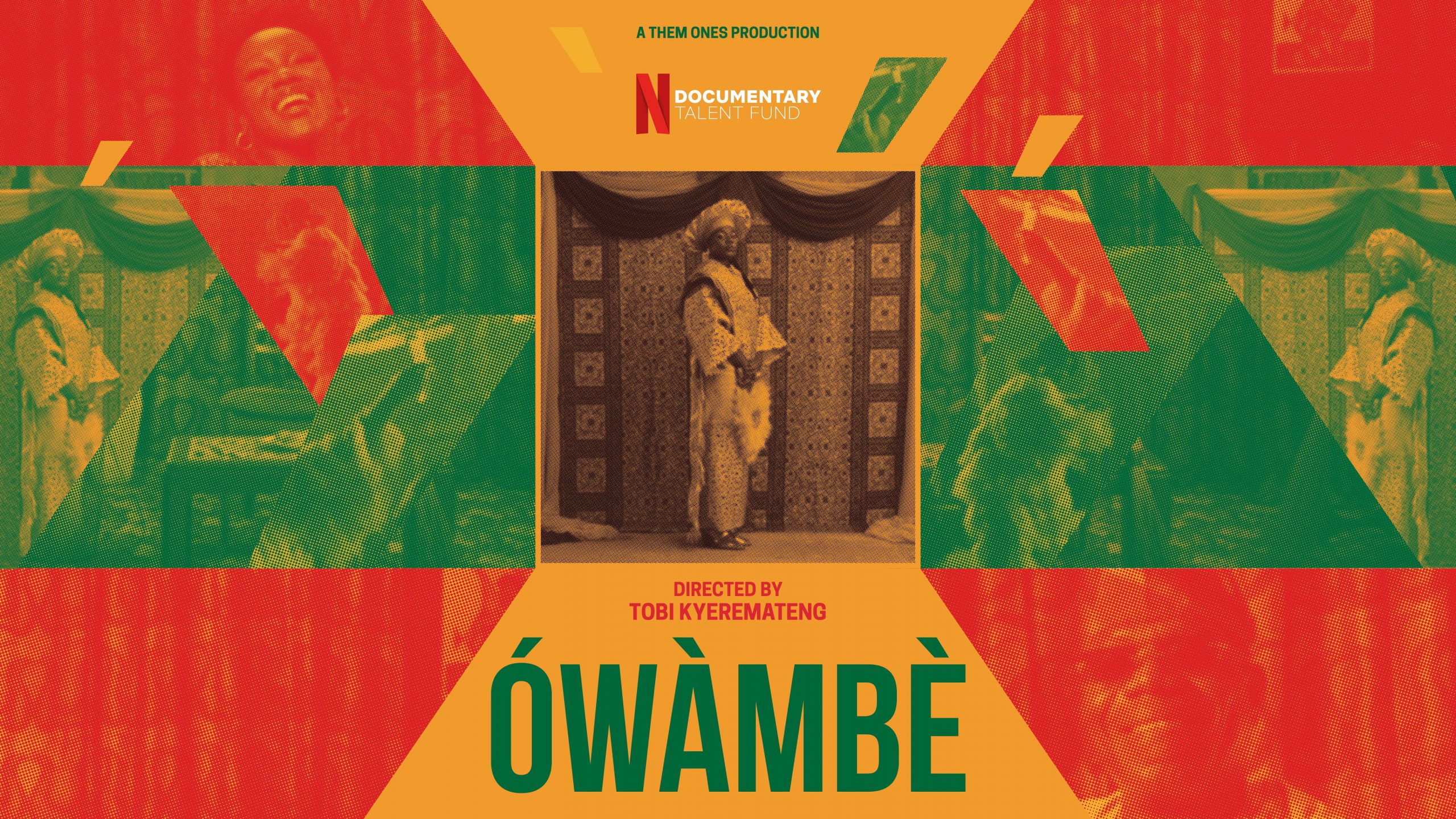 Tobi Kyere's ÓWÀMBÉ explores Nigerian hall party culture
Exploring the beauty in the Nigerian party hall culture.
Tobi Kyeremateng, the award-winning producer and writer from South London has just released her debut documentary titled 'Ówàmbé.' Kyeremateng who was one of the lucky 10 recipients of Netflix's inaugural documentary talent fund, used the funding to kickstart her passion project inspired by her Nigerian roots.
Although Tobi Kyeremateng has a successful portfolio, replete with her film and audio projects along the years, the 'ÓWÀMBÉ' documentary will be her directorial debut in the film industry. 'ÓWÀMBÉ' is a film that beautifully showcases the culture of hall parties, more specifically in the UK scene.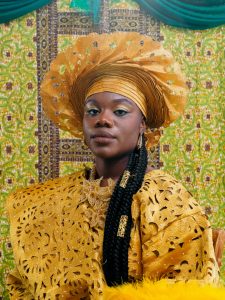 "It's all about exploring Nigerian hall parties in London and witnessing how this tradition has evolved over the last 25 years". 
According to Tobi Kyere, this documentary is a way to call to action Nigerians, especially the young ones living in the UK, to keep this fantastic culture alive despite their first-generation parents and family now turning older.
The film also informs people of all ages and ethnicities who aren't familiar with these parties because it is clear we don't try to talk about it as much as we should. So with these visuals, people are getting a full-on insight into the world of the party hall life. So they understand why people enjoy it and what it is all about. Premiering on Netflix on Sunday, the 20th of February, it will be part of a season called 'Britain Is Not Boring' alongside documentaries by other filmmakers. 
and here we go – my directorial debut (LOL) + short documentary film ÓWÀMBÈ is out this Sunday on Netflix Still Watching. eternal gratitude always to the team that pulled this off. feeling SICK and NERVOUS but i hope it does hall party culture justice.@NetflixUK#NetflixDocsFund pic.twitter.com/TGciX4izPu

— tobes (@tobikyere) February 16, 2022
To celebrate this remarkable feat, Tobi Kyere tells us more about the documentary and it all came to life.
Our conversation which follows below has been lightly edited for clarity.
NATIVE: Hello Tobi, Lovely speaking to you. How does it feel to know your work is premiering on Netflix ?
KYERE:  It's very scary because it's my first film as a director but I'm really excited for a lot of people to get to see it. 
NATIVE: How did the idea for this documentary come about ?
KYERE: So with the documentary I wrote an essay last year for a publication called Black joy that was published by Penguin and it was a collection of essays around joy and what that means to black people in Britain specifically. So for that I wrote about hall parties and I interviewed my uncle who is the first man you see in the yellow because he used to throw hall parties all the time. so this opportunity came up where Netflix launched this documentary fund for new filmmakers, established filmmakers to make a new documentary and I was like I've written an essay about it. I have never seen a documentary about hall parties mainly in the UK and it will be cool to make a documentary on it but I didn't expect it to get anywhere. There were a series of processes, there was a mood board and the synopsis and we presented it to the panel.
NATIVE: How long did it take to complete the documentary ?
KYERE: It took us a couple of months and we started filming in October last year and then we did the final filming in December. In the documentary you see that we go to some churches and some parties so we had to wait for those things to happen. We started pre production in the spring, started editing in December and we submitted at the end of January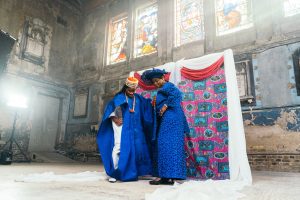 NATIVE: How was it like working with your team to bring your idea to life?
KYERE: We had a large production team from costume designers, researchers, DOP to make up artists and archive producers etc. We had a full team and they were amazing and this being my first film, they carried me through the project. I was really trying to do justice to the parties I used to go to as a child so I was very nervous but  just having a team that was so creative, open with their Ideas and understood the culture as well made the process so good. 
NATIVE: How were you able to gather a lot of the footage you used in the documentary?
KYERE: There is a lot of archive in it and it was important we got archives in it because we are talking about something so specific and I feel like people don't really know much about hall parties unless you know a lot Nigerian people or you've been to one and so we had to show people what we were really talking about. There isn't really much archive stock footage online on Nigerian hall parties and so we had to basically get contributors. Some of the footage was from my uncle and we also went to people's houses to scan their images, videos and DVD's. So we had a collection of archives that no one has really seen and the contributors haven't even seen these images in so long cause it's been in their lost collective. It's a mixture of archives and things that we shot. 
NATIVE: Did you face any adversities while creating the film ?
KYERE: I think the main issue we had was that we shot this at the peak of Covid and when we wanted to go out and capture parties and churches we found it hard because things were being shut down. Trying to make a film about bringing people together was kinda hard in a time when you couldn't, it was really difficult, that's why it took us so long but we persisted. That's why we got what we got. 
NATIVE: What can we expect when watching OWAMBE?
KYERE: If you're Nigerian you can expect a lot of  nostalgia from hall parties you used to go to. You can expect a lot of laughter, there were a lot of characters especially with the people we interviewed and Some people were very joyful and funny. A lot of pride as well because it is really colourful and flamboyant and just energetic and everything I associate with being Nigerian. 
NATIVE: Now that you're done with the film, what is next for you ?
KYERE: I'm still producing so I'm working on a couple of short films that will come out later this year so I'm excited. It's mainly about black communities in London. 
Featured image credits/Netflix