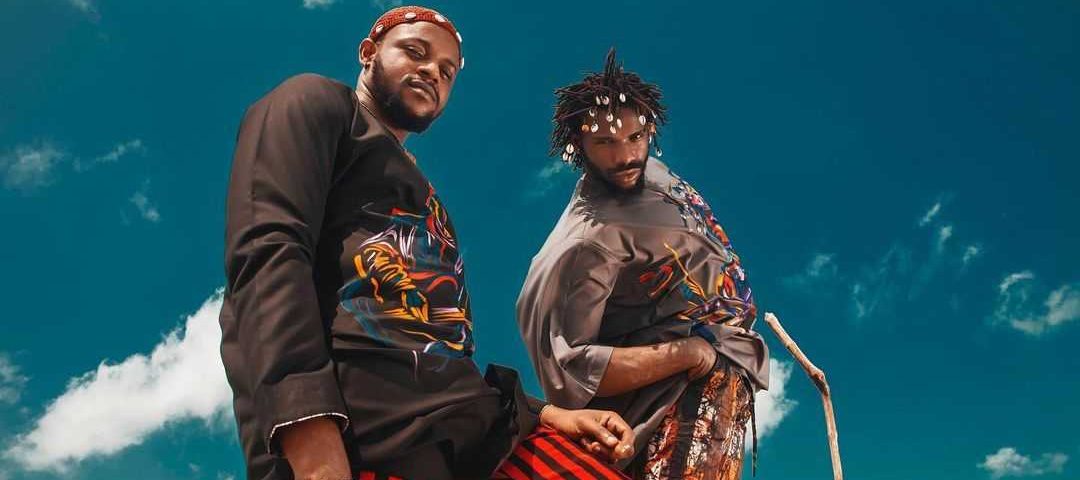 Listen to The Cavemen's new sophomore LP, 'Love & Highlife'
Featuring Made Kuti, Cobhams Asuquo & more
In a year packed to the ears with its fair share of great albums, The Cavemen's debut album, 'ROOTS', emerged as one of the most dazzling of 2020. The sibling duo, comprising bassist Kingsley Okorie and drummer Benjamin James, expanded the Highlife-inspired ethos of their initial singles into a classists fever dream, updating the vintage genre with resonant, modern-day ruminations on love and identity. 
In addition to winning the award for Best Alternative Album at the Headies, 'ROOTS' won the band fierce admiration and loyalty from an ever-growing fan base, to which they performed at sold-out shows across Nigeria and in Ghana. For all of the acclaim and seemingly filled schedule, the Cavemen have clearly spent the time since their landmark debut working on their craft. Just over a year later, the band is back with its sophomore album, 'Love & Highlife'. The project was announced earlier this year, and tracklist details were shared a few days back.
View this post on Instagram
'Love & Highlife' is now out as scheduled, and on first listen, it continues to consolidate The Cavemen's inclinations towards presenting vintage Highlife to the current generation who weren't alive to witness the genre in its heydays in the '50s and '60s. As retro-inspired as they are, they've earned a reputation for being inventive in their approach to Highlife, and they continue on that path on their sophomore LP.
They are joined by Afrobeat heir-apparent Made Kuti on "Biri," legendary Nigerian producer Cobhams Asuquo features on "Were Kwushin," while singers Etuk Ubong and PC Lapez make appearances on "Kpokom" and "Azana," respectively. Including previously released singles, "Selense" and "Udo," Love & Highlife comprises eighteen tracks, and it clocks in at just over the hour mark.
Listen to 'Love & Highlife' here.
Featured image credits/Instagram
---