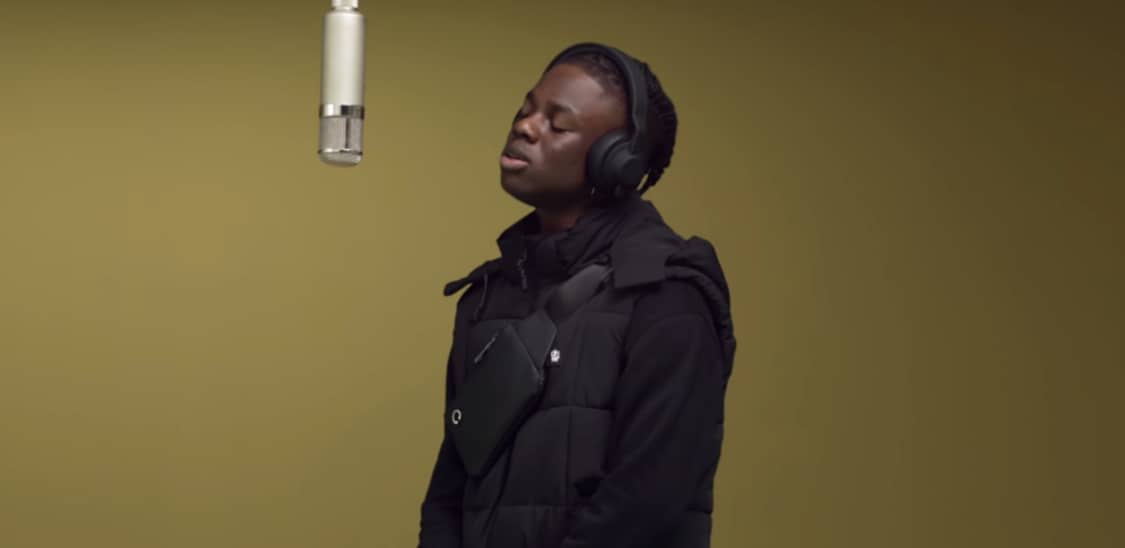 The story behind Cruel Santino and Rema's billboards in Times Square
A monumental achievement for Cruel Santino and Rema
Last Friday,  Cruel Santino gave his loyal following the first taste of his upcoming sophomore album which is slated for release later this year, under his very impressive joint venture with Interscope Records called Monster Boy. His first single of the year, "End of the Wicked" sees him teaming up with yet again with Octavian, following their collaboration on "Poison" earlier in the year with Obongjayar.
Also unveiled alongside the new single and joint venture was the almost life-size billboard of Santi in Times Square. Within seconds of its release on the artist's Instagram page, almost every Cruel Santino fan, from Lagos to the UAE, had reposted the monumental billboard online, as they congratulated the multi-hyphenate artist on this huge achievement.
That same day, Mavin's golden boy, Rema also shared a photo of his billboard at Times Square, leaving many wondering how in the space of a few hours, two boys from Benin City took over Times Square and achieved such a monumental full-circle moment that's been in works for years. The answer quite simply is Spotify.
Over the last few weeks, Spotify has globally been celebrating Black artists, creatives, and activists with a series of new playlists, guest-curated playlist takeovers, podcast playlists, and more in celebration of Black Music Month. To this effect, they are currently running different playlists like the new and improved Black to the Future playlist will feature and support sensational black artists from all around the world including South Africa's very own,  Sho Madjozi and Nasty C who, in honour of Youth Month, will take over the playlist this month.
To underscore the importance of the Juneteenth celebrations in the US, Spotify has also announced that its flagship playlist, "New Music Friday" will exclusively feature black artists from Friday, June 19th throughout June 26th. Additionally, Spotify's New Music Friday billboards in Time Square have been dedicated only to black artists and will feature, as we have already seen, Nigeria's refreshingly raw stars  Rema and Cruel Santino.
This is an impressive moment for both artists and most likely signals a directed effort to further entrench their presence in Africa. At the moment, Spotify is only officially available in five African countries including South Africa, Tunisia, Morocco, Algeria, and Egypt. It would be great to see the music behemoth further expand into the continent and make its music and podcast streaming services available here.
Featured image credits/Spotify
---
Tami is living in a black mirror episode and can't seem to wake up. Tweet your fave female artistes at her @tamimak_
---