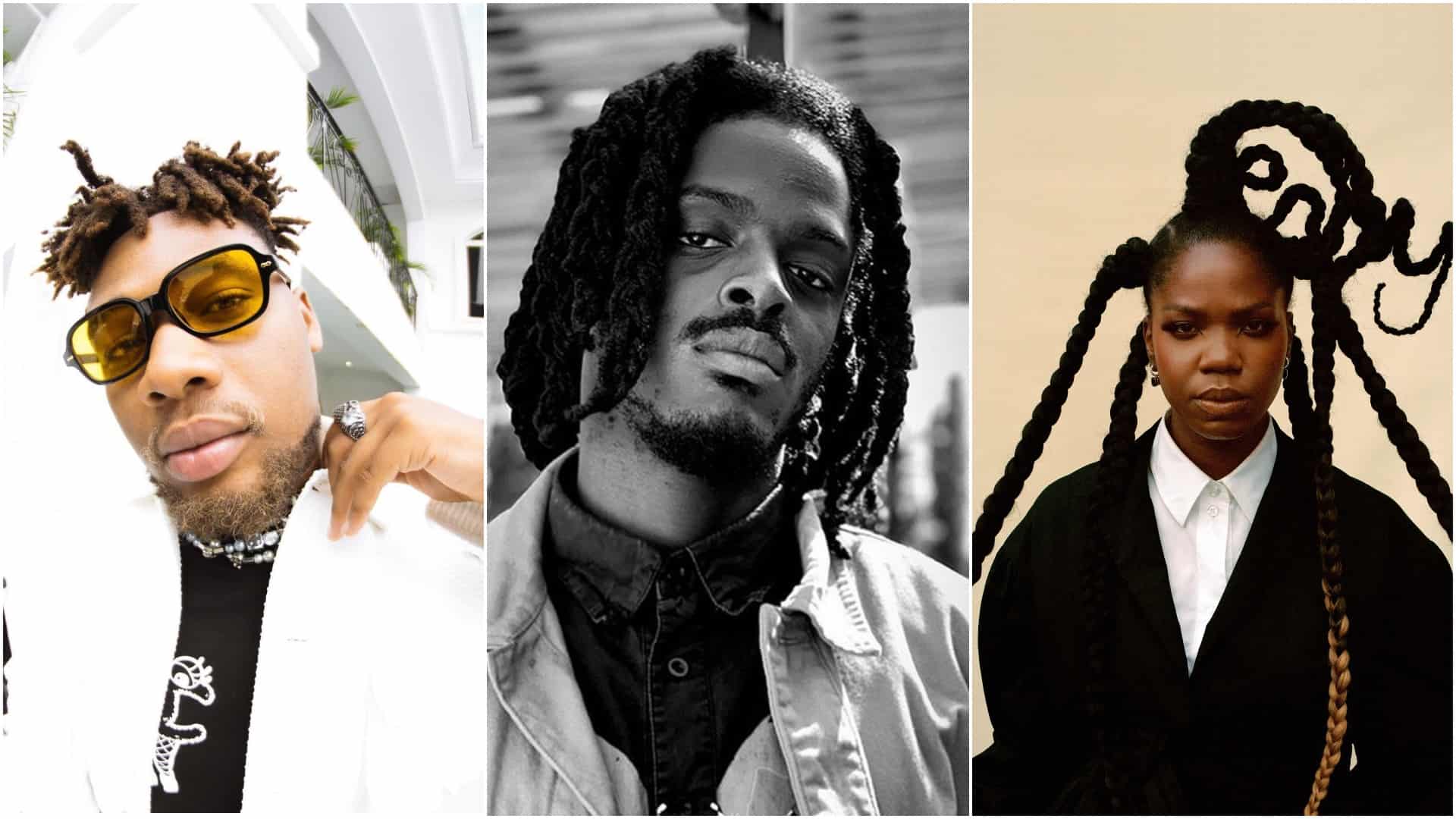 Songs Of The Day: New Music From Buju, Tomi Thomas, ENNY & More
New music from around the continent
We're halfway through the summer and the amount of music we consume continues to grow exponentially by the second. With amazing songs dropping at an unrelenting pace, it's not always easy to cut through the noise and the sheer volume of it all to find the music that will accompany our melancholy, inspire our next creative breakthrough, allow us our loved ones more securely, or take us to a place of unencumbered elation.
That's where our 'Songs of the Day' column comes in. We try to keep our fingers on the pulse of music from across the continent and beyond, bringing you exciting songs from talented musicians who are continuously trying to bounds of artistry with their music. Earlier this week, we brought you new releases from Alpha P, Bella Alubo, Darkoo, Moelogo, Mohbad, Tshego, DEELA, Tblu and more. This bank holiday weekend, we've got you covered with all the best tunes from around the continent including British-Nigerian rapper, ENNY who just released her debut EP 'Under Twenty Five', Buju, Tomi Thomas, Hermez, April Maey, Fresh Meat alums Benzo and Skolleywood & more. Enjoy.
Buju – "Testimony"
2021 will be remembered as the year of Buju. Over the past few months, the Nigerian singer/rapper has been on a hot streak, releasing star-studded collaborations, topping the charts and making appearances on summer classics such as Ladipoe's "Feeling". On his latest single "Testimony", the singer goes at it alone and continues to show his star power. On the new number, Buju talks about the love he has for a love interest named "Diana".
This woman has such an effect on him that she represents a testimony and Buju wants to shout this out to the world. "Help me tell Diana something, Diana says she no longer wants me, if you leave me man felony" he sings over the song's mid-tempo beat, declaring his affection for this woman. As love is in the air this summer, this is certainly one of those songs you want on rotation through the hot (or rainy) summer days.
Tomi Thomas – "Hurricane" ft. Buju Banton
Earlier this year, Tomi Thomas made his return to the scene with 'Hopeless Romantic', a succinct collection of love songs that showcased his refined artistry. Standout track "Hurricane" which earned itself a coveted spot on our Best New Music list at the time of its release has just received a befitting video treatment.
As the song uses the tropical cyclone 'hurricane' as a metaphor for a woman's movement, the song's video also embodies this tumultuous state of affairs. The Dalia Dias-directed video brings to life the song's message as a beautiful woman turns heads (and the weather) in her wake while both artists deliver their verses. Of course, the video wouldn't have been complete without the lovers dancing outside the courtyard in the stormy weather.
Inga Hina – Fela Emazweni
Inga is a South African singer and songwriter. Ahead of the release of her new project 'Promises to Makhulu', she's shared a new promotional single titled "Fela Emazweni", a soft-sounding number that finds her ruminating on the source of her scars.
On the number, Inga's melodious voice is detached and sombre yet full of hope as she mulls over a bold step she has to take. Singing "To the little girl uMakhulu raised, as much as I love it here/The city will make you feel small for being okay with the little things", she delivers a rich soliloquy armed to the teeth with affirmations for anyone looking to make a bold step. This is definitely a heartfelt number to add to your playlist.
ENNY – "Under 25"
Since breaking out in the industry last year with Amia Brave-assisted single "Peng Black Girls", London-based rapper ENNY has been one to watch. Over the weekend, she's released her debut EP 'Under Twenty Five', a 7-track collection of songs that trace the singer's rise from the streets of London to the shores of Lagos. Standout track "Under 25" finds her mulling over her young adult years, as she tries to break free from the idea that we must be self-made by the time we're in our late twenties.
"I feel like eff this 9-5/See that's an understatement/Cause I've been chasing pavements/You win and then you lose some" she quips over the song's melodic production arming listeners with the tools they also need to break free from societal standards. The raconteur continues to show her ability to build worlds in her music and represent the feelings of many millenials and Gen Z's just like her.
Yemi Alade – "Enjoyment"
Yemi Alade has been serving up hits consistently for the past few years. Each new song finds her stretching the boundaries of her artistry and trying out new styles to suit the times. Her latest single "Enjoyment" finds her celebrating life's many pleasures over an Amapiano-inspired beat. This funky and dancy hit sounds like one for the good times and party scenes. The song speaks about having fun and enjoying the moment and making connections with people when having those good times together. With lyrics such as "In the mood to jaiye oh/I no go kill myself/Wahala no dey finish", Yemi Alade delivers a catchy number that'll get you through the Sallah rocks this holiday.
Ajebo Hustlers – "Yafun Yafun"
Port Harcourt duo, Ajebo Hustlers are preparing for the release of their debut album 'Kpos Lifestyle, Vol.1'. Ahead of its release this weekend, they've now shared a new single titled "Yafun Yafun" officially kicking off the official countdown for their debut. Over the song's mid-tempo production, both singers talk about their past lovers who caused them a lot of worries and problems during the duration of their relationship. "All I gave you was love so why you hate me/Your problem yafun yafun/Wan make man kpuff wetin happen" they sing, painting a clear picture on how Tolani and Tinuke left lasting effects on their lives.
April Maey – "Sweatshirt"
Last year, singer/songwriter April Maey released her debut project 'Ticket to Anywhere', a collection of songs that caught the attention of many ears during the socially distanced lockdowns that saw us grooving to introspective Afropop. On her new single "Sweatshirt", the singer paints a picture that visualises her experiences as a Gen Z woman.
Singing "I'll be in the corner singing//Losing time I'm out here overthinking/Cause when I need my friends they all go missing" over the song's first verse, April talks about her over buzzing mind, her flaky friends, her down-to-earth fashion sense and her drinking habits. Sounds familiar? It's cause everything she sings about is something we've either coursed through or witnessed a close friend go through. You can tell she is an advocate of being you and being comfortable always and don't be bothered about what the next man is doing.
Hermez – "Bean 24" ft. DOZ & Le Mav
For his second official single of the year titled "Bean 24", Hermez links up with '80s sound producers, DOZ and Le Mav for a sensual new number. Over the song's bouncy production, he sings "I gotta lot on my hands, I got a bitch on the scene/She make a trip for the team/Running it straight to the bean", the singer runs through the things clouding his mind (except for the obvious drugs) from women to money to success.
Benzo & Skolleywood – "Blow The Roof"
There's nothing more thrilling than the sound of two rap girls trading hard-hitting bars. Fresh Meat alums and South African rappers, Benzo and Skolleywood heard our call and came together for a thumping new single titled "Blow The Roof". The song is what you call bad bitch music as it brings out their ruthless and daring alter egos who instantly go hard on the beat and rap circles around their male contemporaries. This song speaks on being a strong woman in the game and not having time for hate and backtalk. As they chant on the hook, "Do you, blow the roof down and then kill the noise."
T'Neeya – "La La"
Cameroonian-born, Ghanaian-based singer T'Neeya has just released a new three-pack single titled 'In Her Feelings'. Over the song's melodic production, she addresses a love interest who has her heart singing his or her praises. Throughout the song, she infuses the French language and West African pidgin into her lyrics, staying true to herself and her background. "Tu reste dans mon coeur, and forever we bound/So don't you be fooled, baby na you" she sings, reassuring her lover of her commitment to only them.
Featured image credits/Instagram
---