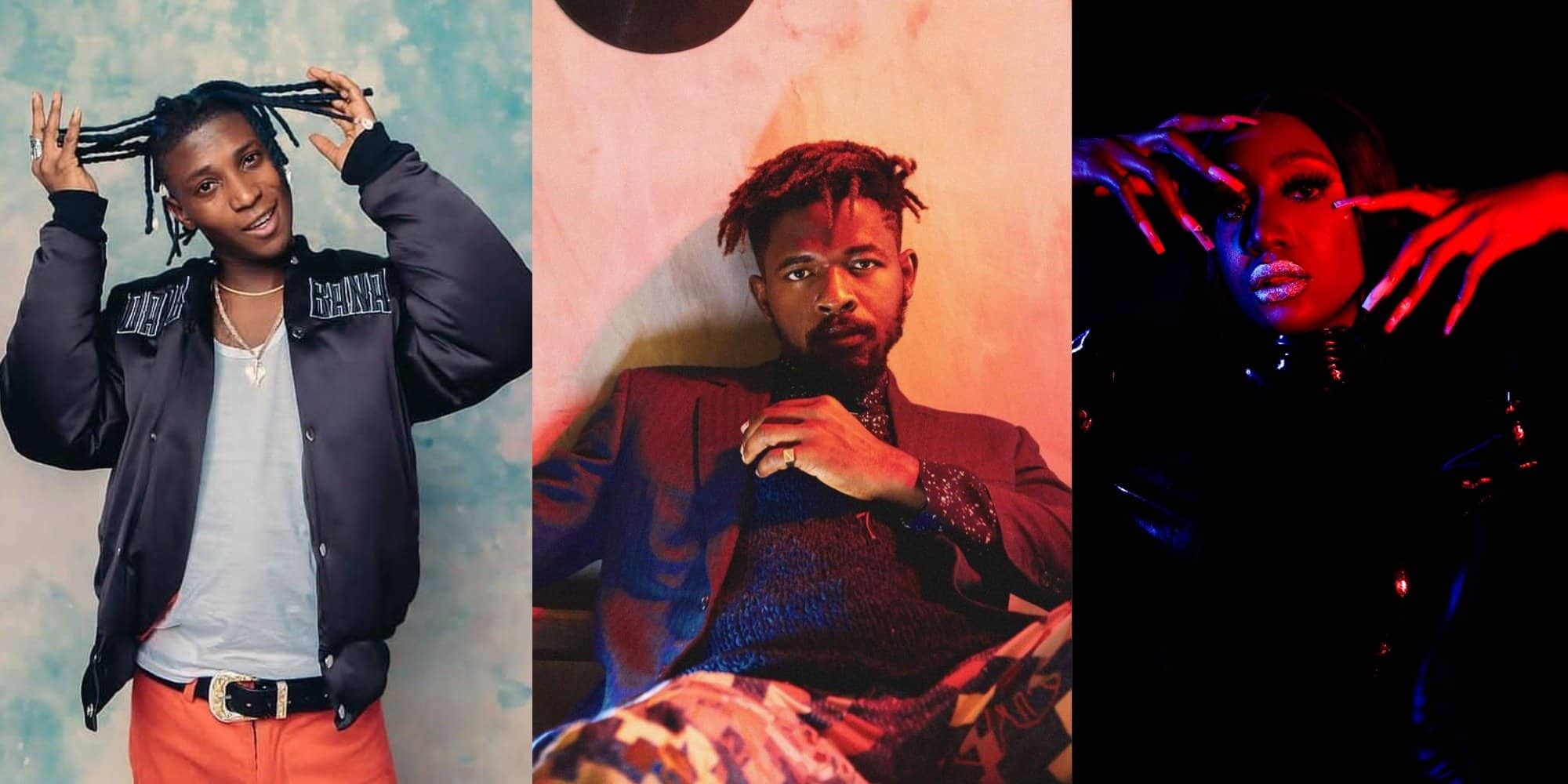 Songs Of The Day: New Music From Bella Shmurda, Johnny Drille, Bella Alubo & More
Update your playlists
More than most people, the team at The NATIVE knows that the sheer scope of music available to us at this exact moment in human history is mind-numbing but our goal is still the same as always: we don't want exciting music to be slept on. That's where our Songs of the Day column comes in. We try to keep our fingers on the pulse of music from across the continent and beyond, bringing you exciting songs from talented musicians who are continuously trying to bounds of artistry with their music.
Song of the day is perfect for everyone who is a pioneer in developing their sound and taste. A tweak here and there in your library is always needed and encouraged. While expanding your music horizons, be that friend that puts others, so they can possess the soundtrack to your mind whilst elevating theirs. Last week, we had songs from Don Jazzy, Burna Boy, Zamir, Niniola, and Show Dem Camp. Today's column brings you a variety of sounds from Wizkid, Buju, Johnny Drille, Bella Shmurda and more.  Enjoy.
Johnny Drille – "Loving Is Harder" 
For his first official release of the year, Johnny Drille is back with "Loving Is Harder". The single is reportedly the first track off his forthcoming album titled 'Before We Fall Asleep' and is slated for release on September 3rd. The slow-tempo number finds the singer barring his heart to a lover over the clear and unique production of Wilson Mizuk. Singing "oh my god, this my baby make me go manya/oh my lord, oh my baby set me on fire," he harmoniously expresses his deep affections towards his love interest in usual Johnny Drill fashion.
Bella Shmurda – "So Cold" ft. Popcaan
Following the success of his sophomore EP 'High Tension 2.0', Bella Shmurda collaborates with Jamaican singer and songwriter Popcaan to deliver the subtle mid-tempo track titled "So Cold". Here, the artist talks about his career and personal progress so far, detailing his life as an artist and the struggle as a young Nigerian over a head-bopping beat. He sings "It's not easy for me to be me, so many criticism man still dey gbes/Government funny and the people corny, anywhere belle face na him people face", over a soft but distinct percussive-led beat. 
Bella Alubo & Blaqbonez – "Offend Me"
Bella continues her streak of releases with another track, after a plethora of 2021 releases including "Want It", "Don't You Go", her EP 'Chrystical' and her Psycho P assisted track "Gba Gbe" amongst others. The alternative R&B/Hiphop artist is back with her stunning vocals in "Offend Me" assisted by Nigerian rapper, Blaqbonez. She opens up the track with sultry melodious adlibs, progressing, later on, to query her love interest for not meeting her needs "Baby why you offend me, you ain't buying me Fendi/You ain't buying me teddy, you ain't buying me Fenty."
Jinmi Abduls – "Bena"
Jinmi Abduls is here with a new 3-track EP 'Little Lagos', his first official release of the year. On this track "Bena", the artist delivers a stellar performance over the mid-tempo yet tuneful production. This track has the artist making love confessions to his muse as well as describing his love for her in all ways he can; "In the moment I see you girl ori mi wu/so lets fly away so far away, Bena" he sings amorously over the song's hook.
Ayanfe – "Migrate" ft. Davido
For his first release of the year, Afropop artist Ayanfe is here with a new love tune. On the Davido-assisted track, the artist serenades his muse with his charming lyrics as he sings over the melodious production of the track. On the track's chorus performed by Davido, he sings "I fit to migrate for your love/ Jagun jagun turn thief for your love/baby I go be dundi for your love" expressing his deepest interest in his muse. Through the track, Davido's presence is undeniably present with his unique adlibs scattered around the number. 
Wstrn – "Be My Guest" ft. Fireboy DML
Cross-continental releases seem to be increasing by the second. This time around, Wstrn and Fireboy DML link up for a new catchy single titled  "Be My Guest". On the Prgrshn-produced track, the artists sing to their respective muses about their affections with lyrics such as "Be my guest, try give me more life/You sure you wanna take this ride". As usual, the trio brought fun and excitement to the track as they uniquely delivered their verses over a sunny beat. 

Maryyx2 – JUMP!! (Remix)
After years of invaluable contribution to the burgeoning alternative scene in Nigeria, producer and videographer, Chukwuka Nwobi is diverting his creative talent into music. Over the weekend, he unveiled the world surrounding his debut single titled "Jump" featuring bad bitches and hi-hat heavy beats. Under the stage name Maryyx2, he releases an ebullient two-pack single featuring the song's original version and its remix. With a delightful playground of speaker-rattling instrumentation and cheeky bars, the bouncy new track is so infectiously saccharine that it's already become a standout track for IG's best baddies.
YKB – "Practice Patience"
After his notable track "Dey Your Dey" featuring award-winning Nigerian singer, Zlatan, YKB has proven to be a force to be reckoned with in the industry, delivering tracks we can all groove to. He is out again with another track that introduces the artist as a talented musician with lyrics "Everybody know, they all know YKB go massacre your show". He delivers his lines in a mix of Yoruba and English passing a message of endurance as he repetitively choruses "practice, practice, practice patience". The song almost seems like a message not just for listeners, but for the young artist, as we witness his come up in the industry.
Featured image credits/Instagram
---