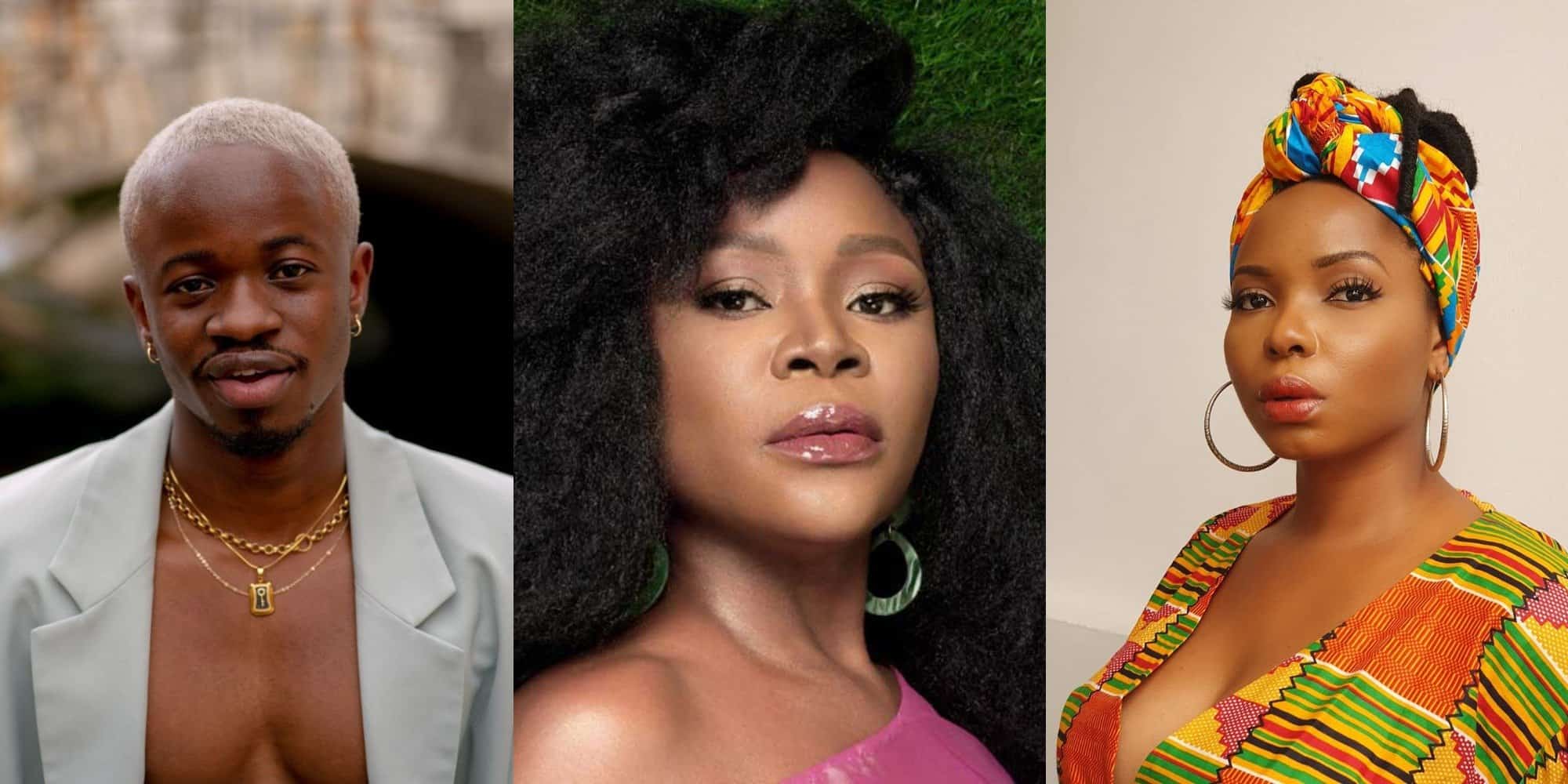 Songs of the Day: New Music From Mannywellz, Omawumi, Yemi Alade & More
new music from around the continent
More than most people, the team at The NATIVE knows that the sheer scope of music available to us at this exact moment in human history is mind-numbing but our goal is still the same as always: we don't want exciting music to be slept on. That's where our Songs of the Day column comes in. We try to keep our fingers on the pulse of music from across the continent and beyond, bringing you exciting songs from talented musicians who are continuously trying to bounds of artistry with their music. 
Last Friday, we had the much-debated remix of Wizkid's "Essence" featuring Justin Bieber, the lead single of Oxlade's forthcoming EP, and the latest single from the talented Ghanaian singer, Skillz 8Figure. Today's column brings new music from Port Harcourt favourites, Duncan Mighty and Burna Boy, an extended play from Yemi Alade, a song pack from PapiGunzo, a new video from Mannywellz and Tems and a debut album from Kelly Anthony, and more. 
Mannywellz – "Peace" ft. Tems
Following the release of his stellar self-produced EP 'Mirage' last year, Maryland-based, Nigerian-born singer and producer, Mannywellz has just released the official video for one of the project's standout tracks, the Tems-featuring "Peace." The Quinci Bryant and Sarah Lorentzen-directed video is set in Los Angeles, as it takes us around scenic views and impeccable sartorial choices. It subtly uses symbols and movement to depict the things that might cause us to spiral or get stuck in certain cycles in our lives.
Duncan Mighty ft. Burna Boy – "Nibolowa"
On "Nibolowa," two of Port Harcourt's most eminent musicians from succeeding generations unite for a mid-tempo love ditty that showcases their strong suits: Duncan Mighty's griot-leaning mellifluousness and Burna Boy's genre-bending magnetism. Atop a spectral beat inspired primarily by PH's sonic proximity to highlife, the duo sound in sync as they coo and whisper their desires and visions for a romantic relationship. 
PapiGunzo ft. Aux Africa – "Intermission"
After taking a COVID-19-enforced break from their regular live performances and music drops last year, Aux Africa is back, and, as part of their welcome back, have linked with wordsmith, PapiGunzo, for a three song-pack titled "Intermission." On the first two songs of this release, "Intermission" and "RIGOR MORTIS," PapiGunzo flexes his lyrical capabilities, flowing nimbly on the bouncy instrumentals with lines delivered in Engish, Yoruba, and pidgin to reflect his dexterous capabilities. 
Kelly Anthony –  "Untimely"
Since leaving Nigeria as a 12-year-old, Kelly Anthony has always tried to keep in touch with the music brewing out of the country, and on African Prince, his debut project, he works around afropop references across the project's sic tracks. "Untimely," the song that opens African Prince finds the singer reflecting on the steps that led him into music over a sprightly Kelp P-woven beat that accentuates his sung-rap flow perfectly. 
Omawumi – "BS"
Across four albums, Omawumi has established herself as one of Nigeria's most euphonious voices, gracefully expressing a range of emotions with her boundless vocals. Her latest album, Love Deep High Life, sees her settle on love as an inspiration for her creative output. Powered by the hypnotic grooves of highlife, she sashays between themes like romantic bliss, living a satisfying life, and Lagos' endemic traffic to make a sonic tribute to love. 
Bless Clymax – "Better Days" ft. DTS
Rap newcomer, Bless Clymax has just released a new single titled "Better Days", a follow-up to his sensational rave/house party drill hit, "Oga Move (Paper)" featuring Mr. Awele. On the newly released Toyin Ores-produced single, the rapper spits about his current living situation over an unmissable drill beat. "As the days get darker my lights get brighter, I use fire baptise the new empire/ never quit, never tire, black power moving way higher," he quips on the number, reminiscing on a very difficult period in his life and what it meant or means getting through those dark days.
Featured image credits/Instagram
---