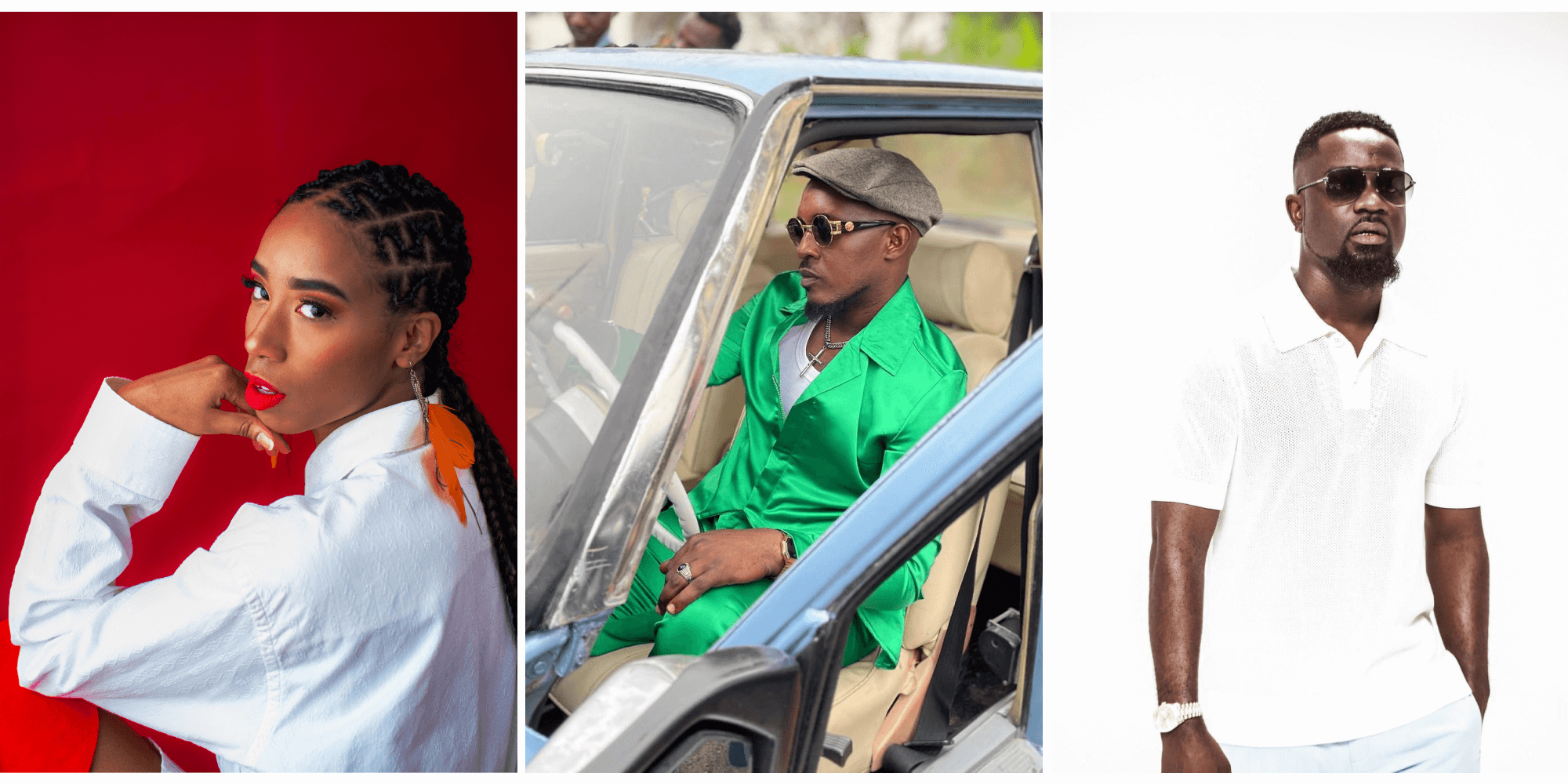 Songs of the Day: New music fro Pa Salieu, M.I and Oxlade, Tems & more
Start your weekend right!
Much as we'd like music drops to slow down and give us a chance to catch up with the unique tunes that are sprouting from across the world, the reality of the music business in the post-2010 era is very much different. With amazing songs dropping at an unrelenting pace, it is not always easy to cut through the noise and sheer volume of it all to find the music that will accompany our melancholy, inspire our next creative breakthrough, tether us our loved ones more securely, or take us to a place of unencumbered elation. 
That's where our 'Songs of the Day' column comes in. We try to keep our fingers on the pulse of music from across the continent and beyond, bringing you exciting songs from talented musicians who are continuously trying to bounds of artistry with their music. Mid-week, we spotlighted songs from Chi Virgo and Joeboy, as well as DJ Neptune featuring the legendary Wande Coal. Today, we're sharing some of the songs we're most excited for again, from Mida the Jagaban, M.I and Oxlade, Tems and more. 
"All My Life" – M.I ft. Oxlade 
For almost as long as he's been a presence in the music industry, Oxlade has been a muse to the stars, supplying honeyed hooks and verses that have shown his range and impressive singing credentials as songs like Ice Prince's "Kolo" and DJ Tunez's "Causing Trouble" prove. On "All My Life", Oxlade supplies a delicate chorus to M.I. as well as his unmissable backing vocals. The rap legend's verses are a mix between mushy and humorous, as he details what his loving process looks like, with lines such as "dey find your number/ Sudoku/ So, I can introduce you to my whole crew," over Chopstix's jaunty production.
"Wuje" – Midas the Jagaban 
London-based singer, Midas the Jagaban's 2020 project, 'Midas Touch',  spawned a number of enjoyable listens such as "Cloud 9" and "Party with A Jagaban". The project melded the buoyant sounds of West Africa with the  production patterns of modern music from places across the black diaspora. The video for her latest single, "Wuje",off 'Midas Touch',  reimagines a post-apocalyptic future of her city, displaying a metropolis in the throes of a revolution.  Midas' choreography is in sync with the feel of "Wuje" as she mixes the hedonistic with the social-political. 
"Nana" – TÖME 
Over the last twelve months, Canadian-Nigerian singer, TÖME, has been making music that speaks to her experience of being Nigerian without being within the geographical confines of the country. Her 2020 album, 'Bigger Than 4 Walls', established her as an artist to look out for. Her latest song, "Nana", blends Afrobeats' tonality with the poignant lyricism of the indie-folk music of her childhood. "Nana" sees TÖME make a tribute to her individualism over an ebbing instrumental, packing in lyrical choices that urge her to move on despite what might be happening in her life at the moment.
"Ordinary People" – Tems
Last year, Tems made a statement with her debut project, 'For Broken Ears'. Mining angst and elation, she established herself as a presence on the scene as well as making appearances at the #EndSARS protests near the end of the year. In keeping with her awareness of social issues, her latest release, "Ordinary People", a cover of John Legend's original, is part of a series of releases curated by Apple Music to commemorate Juneteenth with songs of freedom. Tems' melodic voices carries over the track's simple piano chords, reminding of the power we have to effect change even as ordinary people. 
"COACHELLA" – Sarkodie ft. Kwesi Arthur
Ghana remains one of the few places in West Africa where Hip-Hop continues to shine in the mainstream. Ghanaian rappers, Sarkodie and Kwesi Arthur linked for what sounds like a potential chart-topper on "Coachella". With Arthur handling hook duties, Sarkodie delivers a vociferous pair of verses over a beat that sounds like an homage to the animation flicks that were ubiquitous at the turn of the 2000s.
"GLIDIN" – Pa Salieu ft. slowthai
Releasing his debut mixtape, 'Send Them To Coventry' last year, the past six months have been full of career highs for Pa Salieu, who earned a spot on the shortlist for the Brits Rising Star award and won the BBC Sound of 2021 poll. With his first release of the year, Pa Salieu is teaming up with a fellow groundbreaking young rapper from the UK, slowthai, for a high-octane record with all the makings of a hit.
Opening to LiTek and Whyjay's infectious beat, which fuses Grime and Electronic sounds, the KC Locke-directed video, released simultaneously with the song, shows the pair of artists in a psychiatric ward, cluing us in to the frenzy to follow in the video's three minutes. Over the mischievous production, Pa Salieu, with his distinct and alluring Gambian intonations, is accompanied by slowthai, as the pair's lyricism and delivery reflect the manic implications of these visuals, swerving between dissing their opps and talking about self-love, branching by boasts of their affluence and also their way with girls. Depicting anarchy through a fisheye lens, this video perfectly encapsulates these two amped-up artists, and could very well become one of this summer's part favourites for Africans in the UK diaspora.
"Lemonade" – Ria Sean
Ria Sean has just had a big week. Her deal with Aristokrat Records was announced after being recommended to the label by producer LeriQ. Keen to hit the ground running, the video for her debut single under the label , "Lemonade" has been released. The story of a couple caught between love, hate and intense passion,  "Lemonade" blends Afropop and R&B with lo-fi instrumentation. The video is beautifully choreographed as it cuts between shots of great dancers and Ria sporting brightly-coloured fabrics while her elastic voice keeps the song going.
"BAD" – Ogranya
Last year's 'Imperfect' captured Ogranya's evolution into suave singer in real-time, straddling icy piano synths and trembling percussions, the singer bolstered his reputation with strong song-writing and an alchemical ability to deliver refreshing melodies. He has kept up his prolificacy with a weekly series of singles released in 2021 and his latest single, "Bad", displays all the things we have come to admire about the singer. His syrupy flow slows down the pace of the song to just the right sequence that allows him toy with the song's title and his verses that sound like he's gasping for air.