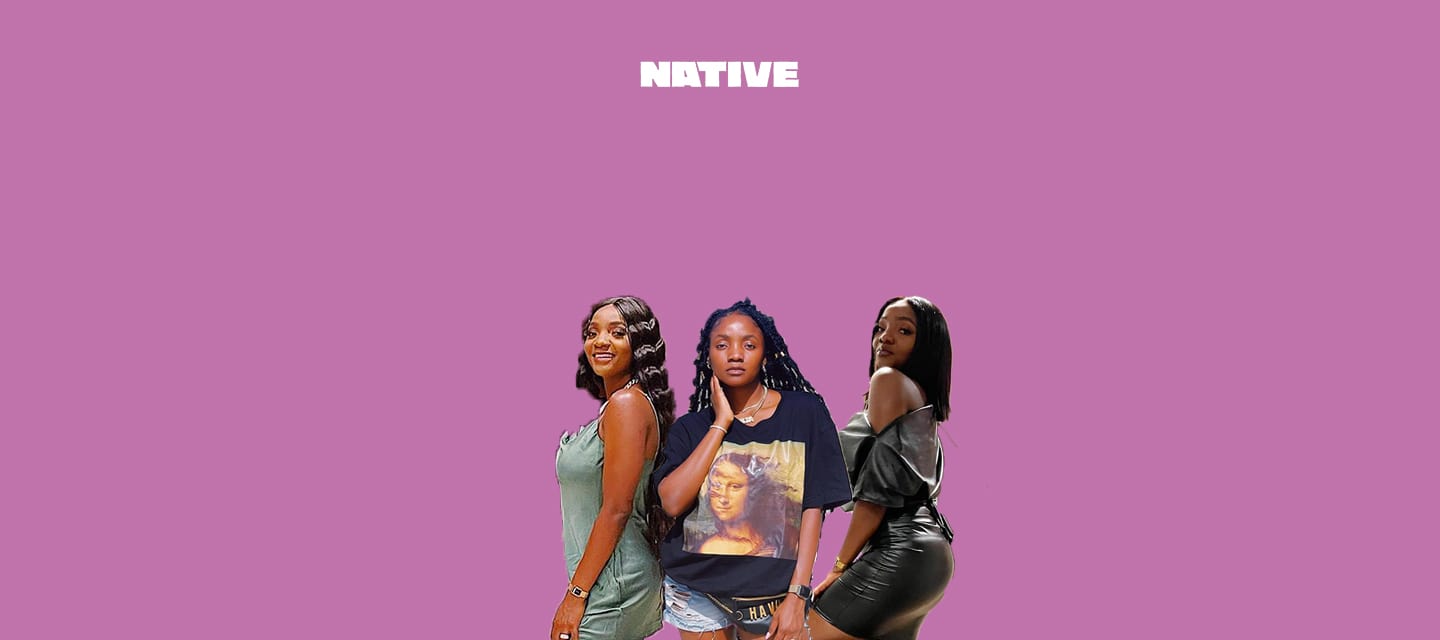 On Simi and the path of Endless Evolution 
ever evolving
I don't think it is possible to think about an artist and the scope of their work without some sort of recourse to where they are coming from and what that means for the paths they might meander down as they gain perspective on life and develop more mastery of their art.  Even from the earliest days of her career, singer and songwriter, Simi has always been a kind of poster child for artistic evolution without restraint, crossing all sorts of imagined barriers to plant her genius in whatever field or genre she set her sights on.
In 2014, six years after playfully toying with gospel music on 'Ogaju,'  her debut body of work, the singer released 'Restless,' a series of five covers that re-imagined classic tunes by the likes of Adele and Rihanna, signaling that Simi was ready to move beyond the strictures of gospel as a genre to tackle the monster that is Nigerian Pop music. Very little is said about that period of her life or the specific sacrifices that have to be made to build a pop career, or even more so, the not-so-close border between gospel to Nigerian pop.
However, I cannot imagine that it would have been easy to move outside of the comfort zone of the music that has mostly defined your identity against a country where any departure from the norm could be met with fierce resistance. In Nigeria, segueing from the Gospel to Pop pipeline was cause for concern and loudly condemned by a society that would berate the move to secularism. Essentially, Simi is either some sort of martyr or that one of the most wealthy musicians around is an urban figure of resistance, only that, in all likelihood, she knows the cost of making music that can make her most intimate audience uncomfortable if need be. 
For many people, Simi seems to exist in a time capsule that they can't— or won't—let go of. They want to preserve their memory of Simi through the miracle of 'Simisola' from 2017, or maybe it's the other way around: them trying to preserve the receding joy of 2017 through Simi and her wonderful ballads. There is joy, however little, in nostalgia, and these days, we want to take a helpful serving of joy wherever we can because we don't know when next we might get some of that. However, this doesn't change the fact that as a person and an artist, Simi has changed (and still is).
On the opening song of her third album, 'Omo Charlie's Champagne Vol. 1,' she sang of grief, paying homage to the loss of a father who was both anchor and hero to her. When I talk about grief here, I don't mean the halfway sort of grief that Afropop excels at hinting at or pointing out. "Charlie" is a sweeping elegy snuck unto a pop album about glorious reflection and the joys of marital bliss. Too often, the audience can forget that artists are people like them, driven by artistic desires, however highfalutin they may be; motivated by tragedy, and given to whims just as you and I may be. Fans listen to some work and have comments that often serve to keep an artist stagnant peddling the same old formula than constantly evolving and improving on their skills. 
In casual conversation with strangers at beaches and bars after the release of 'Omo Charlie Champagne,' I heard many people find newer and inventive ways to say that Simi was no longer at the heart of Nigerian Pop. Yet the singer has consistently turned the dial up on her output, releasing numbers such as "Duduke" and "Know You" which prove what an inspired singer Simi is and remains and how effortlessly she can match the pedestal she has set with her earlier releases.
There really is no yardstick for what artists Nigerians will love despite all their complexities and quirks and I can't help but feel that, in spite of all the success of 2020, many people don't know what to make of Simi because of how sharply she shapeshifts to fit her artistic desires as she did for the R&B pivot of 'Restless II.' It can be, I am sure, jolting to go from the warm tenderness of "Know You" to the biting uncertainty of "Triggered." Being a great singer who is also malleable, who is also a woman who is also operating in Nigeria is perhaps the trickiest of intersections to navigate.
View this post on Instagram
On her latest single, "Woman," Simi makes a conscious decision to give a voice to the concerns and fears of women, Nigeria's long most marginalised class. To sing about all the ways that women's lives have been viewed as expendable in the hope of opening up a larger dialogue about it feels like something that Simi was always gearing up to tackle. What I am most heartened about is that this is not a ploy. There is a fine line between performance and performativity, and Simi is firmly on the side of the former.
While it is true that music is often a vehicle to escape the carnage that is unfurling itself across the real world, too many times, the fires are too great, too intense for us to turn away and we have to look it in the eyes and attempt to douse the flames with words from our hearts and mouth; and that's what, I think, Simi attempts to do on "Woman." The lesson, for me as a listener,  is seeking how I can be a part of making the world a safer, more equitable place for women. For Nigerian music fans, I would love to see them divest from topics that set women up for the nonsensical position of "first lady" or its numerous derivatives that conversations about Nigerian music seem to be in a rot about.
The truth is that the legacy of Simi continues to be written–loudly and quietly. It takes a certain level of fortitude to confront structural inequality in an industry built on a legacy of more structural inequality. It also takes a lot to convince eyes that don't want to see you that you're worth their time. I cannot claim to have any understanding of what direction Simi might go with her music from here on but I always return—and I hope you will too—because there's something satisfying about being part of a journey that's constantly being written and rewritten, time and time over, in excellence. 
Featured image credits/NATIVE