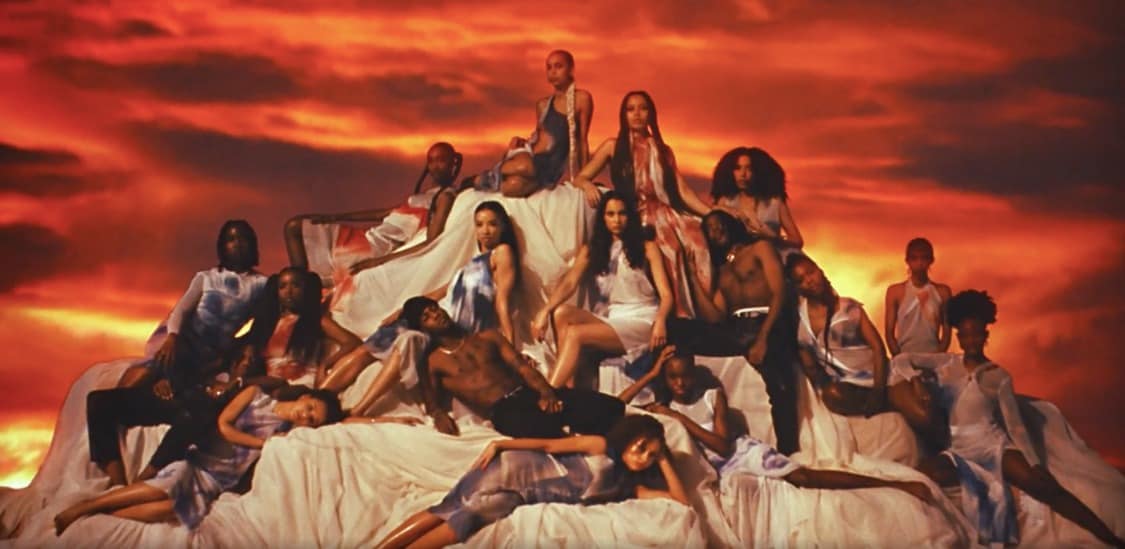 Santi, Octavian and Obongjayar link up for trippy new single, "Poison"
A fitting video for the intriguing song
Just last week, we explored how we're currently witnessing a dominant new line of afropop vanguards, as the likes of Rema, Odunsi, Santi, Tems, Fireboy and many more are at the forefront of conversations centered around the viability of the genre on a global scale.
Earlier in the year, Rema championed a memorable cross-atlantic collaboration when he teamed up with UK's Manny Norte and Tion Wayne, as well as America's 6LACK on "4AM", a cultural feat that showed the undeniable growth and attraction of afropop and the global village we are currently now living in. Now, we have Santi at it again, who has just teamed up with Octavian and Obongjayar for a trippy new single, "Poison".
"Poison" tells a psychedelic tale that falls somewhere between sentimental longing and brazen lust. Octavian is in search of an attractive woman, and so he recruits Santi and Obongjayar to follow him into a neighbouring club which is really a colourful underground world of trippy colours and hypnotising dancers. Upon entry, they're given an unsuspecting drug which enhances their sensual and visual experiences while in the club.
'You're my poison/baby love me till I overdose' croons Obongjayar over the songs infectious hook as the three men enter into their eventual captivity. Clad in Mowalola originals, the women in the accompanying video are the masterminds in the end, and all three men are seen unconscious while the girls rally around their lifeless bodies in the closing scene.
Watch the hypnotic video for "Poison" below.
---
Tami is a lover of women, music and astrology. Tweet your fave female artistes at her @tamimak_
---