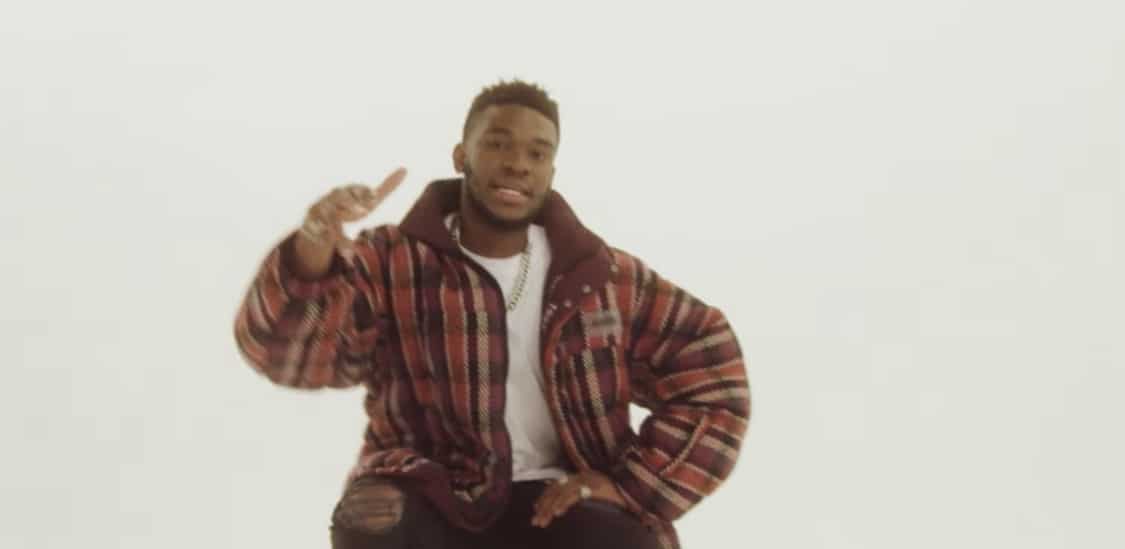 Pay attention to new fashion content creator, Rolake Asumah
Presenting several ways to style your new summer fits
"
It's so funny, everything I hear the tag 'content creator' it just feels so unfamiliar to me because I swear I'm just doing this for my friends and close followers. I need to start getting used to it."
It's pretty scary to think that the world is going through a time that no one has quite experienced like this before, and it has definitely taken its toll on each of us in many different ways. Amidst an economic crisis, a series of racial and sexual gender-based violence and a global pandemic however, people have been given some time to be creative and we're ushering in a new wave of talent to watch out for in all areas.
Online content creators like Canada-based fashion blogger, Rolake Asumah have been creating bright spots on the Internet since the quarantine began. One quick scroll through her Instagram will unearth a string of high fashion looks and brands she absolutely swears by and get this–it's all from her airy and spacious Toronto home where she is currently social distancing.
Meet me downstairs 👣 pic.twitter.com/BJEHidafxx

— Rolake Asumah (@rollake_a) April 4, 2020
Every creative venture requires a level of honesty, genuine interest and lack of pretence. Rolake definitely has a lock on that, and her recent venture stems from her love of fashion and styling looks. she tells me
'I have always been interested in fashion and styling looks and p
eople would tell me I should try modelling but I never really felt deeply about it and it felt like people would suggest that because I'm skinny. But I was talking to my cousin one day and we were having a conversation and she suggested styling instead'.
It was this conversation with her cousin, and subsequently, with close friends, that propelled her to turn her passion into a lifestyle. Her friends have been such an invaluable part of her journey, she tells me. 'I have a friend, Tayo who recently moved to my city. I began to notice that whenever I uploaded those videos, people could tell the difference. We work so well together and she understands my ideas without having to overexplain'.
View this post on Instagram
She knows what she likes the minute she spots it, a skill she developed by paying careful attention to her personal style throughout the years. Although she doesn't have much knowledge of the actual fashion industry and the way it works, she leans more towards quality clothes which she knows she will get a lot of wear out of. Having worked at a clothing store for years.
"I tend to stay away from fast fashion, I'm a huge fan of Kai Collective and House of CB.
My look has always mattered to me and I had an eye for looking good and scouring the best pieces when shopping, I was always more focused on myself, and how I looked. It's never about the compliments; what was very important to me was how I felt on the inside".
Born and raised in Nigeria, Rolake is currently in Canada pursuing a degree and balancing this and her content creation two has not been easy for her, but with the help of close friends, she's been able to find ways to power through. She's also been able to form friendships with other online content creators and foster more collaborations as a result.
View this post on Instagram
As a girl's girl, she's dedicated to collaborating with women in the fashion industry so she can create some more material for other women like her. Earlier this week, she teamed up with Kai Collective founder, Fisayo Longe in a joint IGTV video where the pair ran through different ways to style a cute summer top from Virgos Lounge. The collaboration may indeed be the first of many, as Rolake speaks about how inspired by her work she is and just how much she trusts the Kai Collective brand.
So far in her videos, her main focus has been letting women in on how to style their clothes, using her sunny and quirky personality as the means to gain their attention. Her out-of-the-box ideas instantly catch your eye, even before the clothes do and this is what sets her apart as a content creator.
Beyond her stunning lewks, it's her intentions that shine through and as we all know, fashion influencers are the new tastemakers of fashion and style. Especially those who have done their homework and have as honed an eye as she does. "Be true to yourself and your style" she advises just as we're about to round up.
"I always tell people to be honest about why you want to start. It's not as easy as it looks and the glam side isn't all there is to it. This requires commitment so don't just get into it for the benefits'.
View this post on Instagram
Featured image credits/Instagram:rolake.a 
---
Tami is living in a black mirror episode and can't seem to wake up. Tweet your fave female artistes at her @tamimak_
---