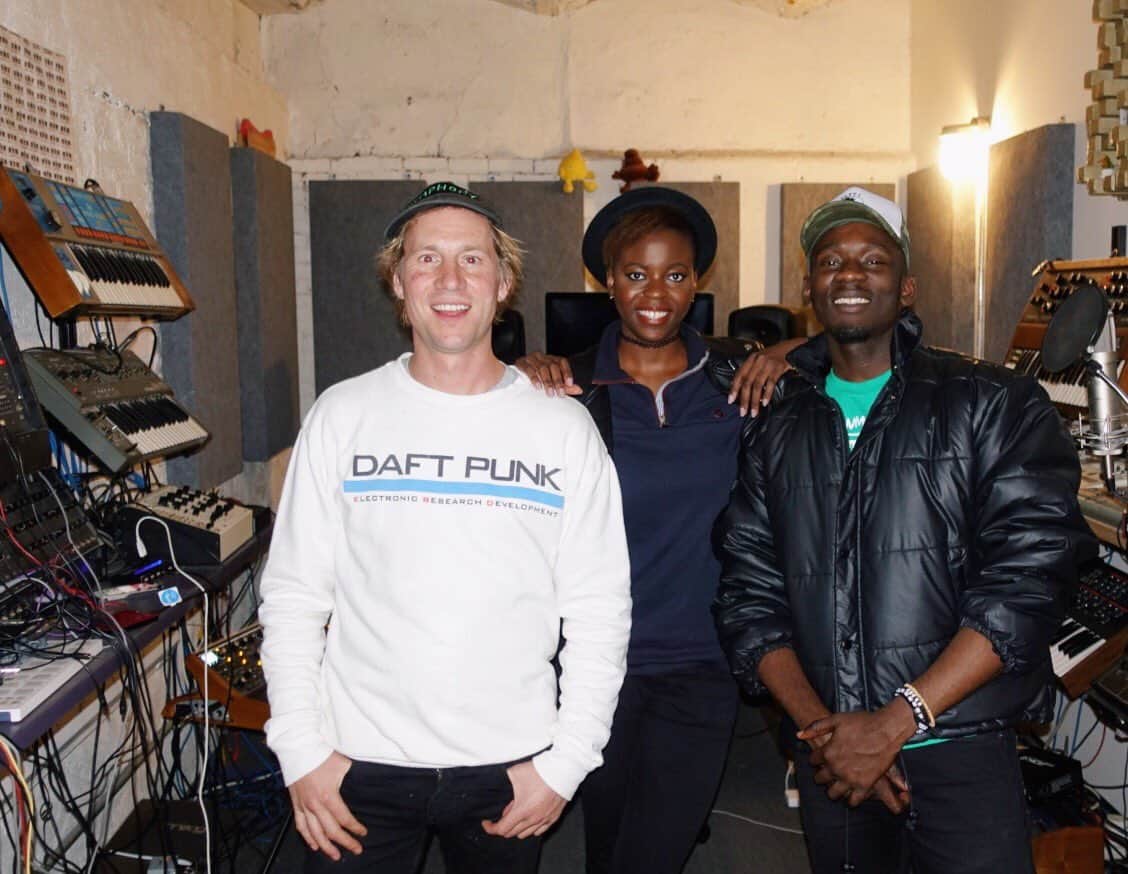 Riton and Kah-Lo team up with Mr. Eazi for "Catching Feelings"
Off Kah-Lo's forthcoming mixtape, 'Foreign Ororo'
Music duo, Kah-lo and DJ Riton have added another collaboration with Mr. Eazi to their music catalogue. They first teamed up with Mr. Eazi in 2016, for "Money", an electropop number that also featured Davido. This time, they have released "Catching feelings" featuring Mr Eazi, the lead single on Kah-Lo and Riton's forthcoming mixtape, Foreign Ororo.  
https://www.instagram.com/p/Bns8Pr1B0e2/?taken-by=thatkahlo
"Catching feelings" is a mid-tempo fusion of funk-like bass guitar strums and Riton's familiar electro-pop sound, over which Kah-lo and Mr. Eazi lament seething feelings. The song's general message —out of sight, out of mind— is detailed in the harmonized chorus "I'm not catching feelings tonight, Cause I've made up my mind, but I get caught up every time". But on their individual verses, Kah-lo and Mr Eazi remind us of how easily feelings can supersede willpower.
Stream "Catching Feelings" here:

[mc4wp_form id="26074″]
---
Tomiwa is figuring it out. Tweet at her @fauxbella
---