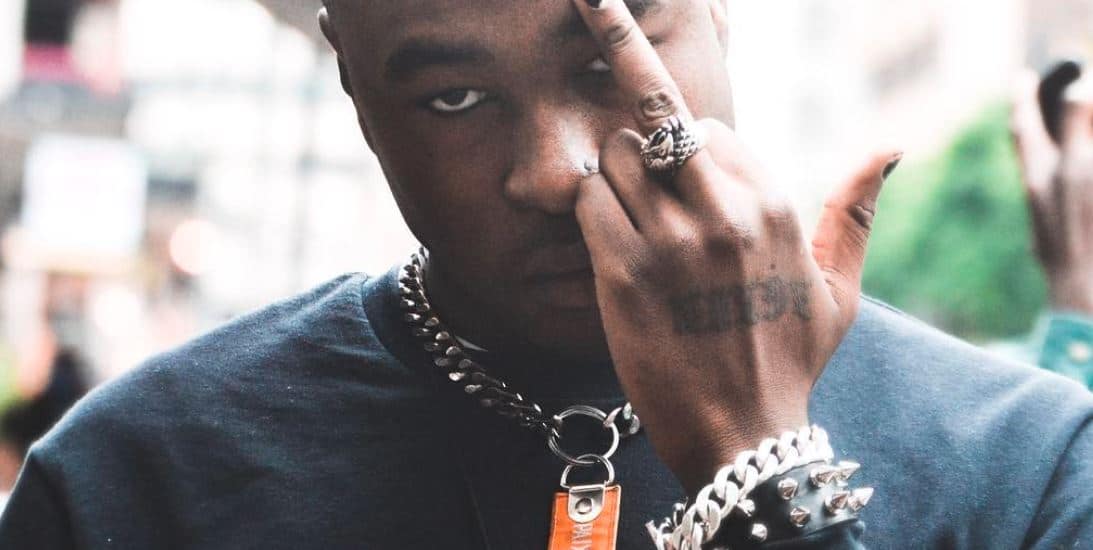 PatricKxxLee and Straffitti's "Loose" is a mosh pit-inducing battle cry
This is one venue security will dread hearing
Despite the occasional crossovers like their joint feature on Ice Prince's "Hit Me Up", PatricKxxLee and Straffitti have occupied different corners of the hip-hop spectrum. PatricKxxLee rose to stardom in South Africa for turning to more raw and emotional music, diving head first into the angst and darkness of nu-metal and deathcore bands, while Straffitti raps out of Nigeria, and wears it like a brand when he sings "And I Take Her to Naija for the full cruise".
Ahead of PatrickxxLee's upcoming album, 'Nowhere Child', comes "Loose" , an organic collaboration from two promising acts of Africa's blooming forward-thinking rap scene. "Loose" is not only a South African trap song that fuses a unique West-African nuance but also PatrickxxLee and Straffiti trading bars with chemistry that feels wholly organic and musically-driven.
"Loose" brings the surreal video game-esque reality PatricKxxLee's music inspires to compliment Straffitti's twisted sense of humour. Over the bouncy trap beat, they go back and forth exchanging brags like an evenly matched tennis game with no rules. Though thematically, "Loose" shows off their knowledge of drugs, women and violent tendencies, the chant melodies and mosh pit-inducing "God Damn" battle cry that venue security will dread to hear.
Years after collaborations like HHP and Neato C's "Boogie Down" and AKA and Ice Prince "N-Word" amongst others gave a taste of what good pan-African hip-hop can do, PatrickxLee and Straffiti, bring a future that lives up to those legendary ambitions. Whether "Loose" will play at rager nights in Johannesburg, or Lekki House parties in Lagos, there is one thing we know for sure, this is a golden era for African pop-culture like nothing the world has ever seen.
You can stream "Loose" below.
https://soundcloud.com/patrickxxlee/loose-feat-straffitti
Featured Image Credits: Instagram/patrickxxlee
[mc4wp_form id="26074″]
---
You are meeting Debola at a strange time in his life. He wandered into a dream and lost his way back. Tweet at him @debola_abimbolu
---