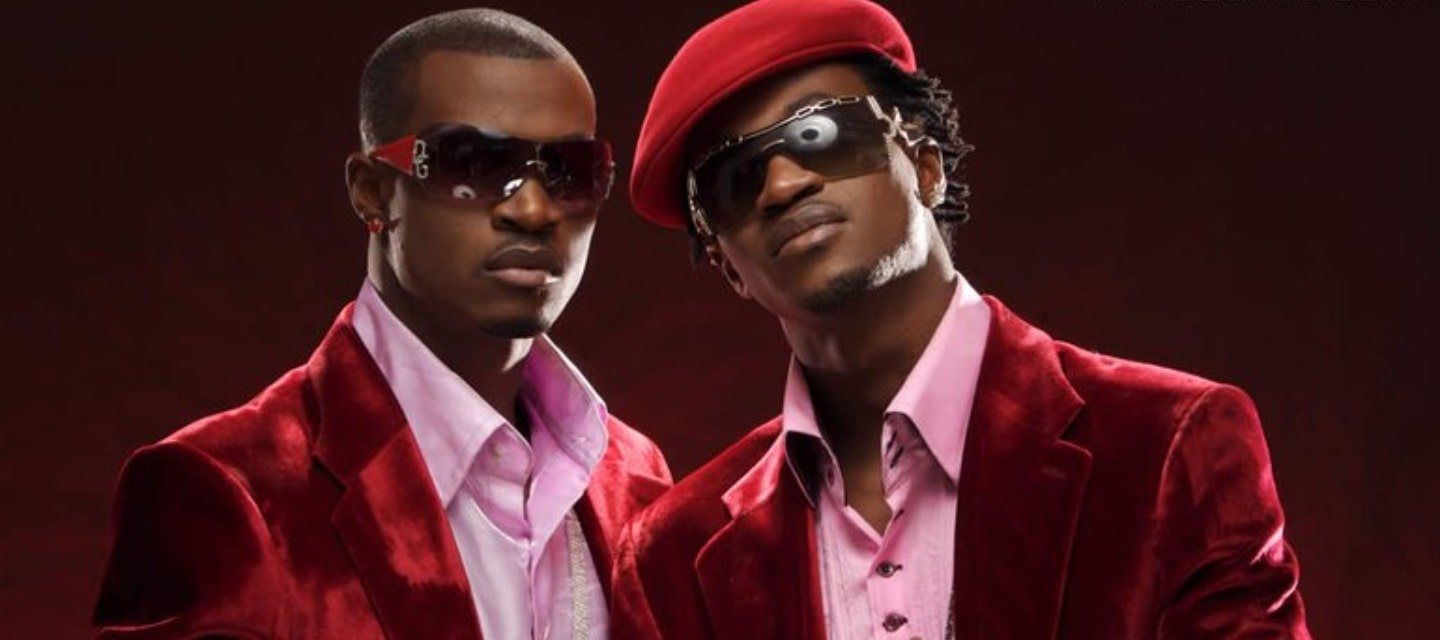 A look at P-Square's impact on Afropop over the years
one of Nigerian music's most iconic groups.
I'll never forget the first time I heard P-Square on the radio in Nairobi. "Alingo" had just come out and the song was on repeat on every radio station, and the accompanying video was played on the hour, every hour, on every television station. Of course, being a newcomer, I thought the mania around the twins was novel, but over the course of a month, I realised that the Kenyan love affair with the twins was actually as extensive as mine, dating back to the duo's 2008 evergreen hit "Do Me"
After studying music in school, the multi-instrumentalists started their journey as entertainers in their mother's church in Jos. The twins initially dreamed of achieving football glory, inspired by Nigeria's '96 Olympic success, however, After noticing that they were spending money on soccer practice whilst getting some money from performing their music, the brothers decided to venture further into the entertainment industry. Peter led a dance group named 'Smooth criminals', and Paul sang acapella wherever he could.
They got the opportunity to showcase their talent to the world after being selected to participate in the third edition of the 'Grab The Mic' competition, which also featured a young Asa as one of the contestants. The first prize meant a 2-year record deal with Timbuk2 records and a fully-funded album. The twins almost didn't get their big shot, because they were late for the show, but thanks to Paul's ingenuity and a little help from Sound Sultan, they were able to get their band in on time to perform. Their first performance only lasted last for 2 minutes, but the duo later won the competition, signed with Timbuk2, and released their debut album 'Last Nite'.
Their breakout single, "Senorita" received the most airplay and kicked off one of the most iconic hit runs in Nigerian music history. "Senorita" is a guitar-led, r&b ballad, which lends influence from Justin Timberlake's "Like I Love You" off 'Justified'. The song tells the story of a materialistic "Senorita", who has grown fonder of one or maybe both of the brothers as a result of their success.
The accompanying music video features a dramatic Nollywood break, before leading into an ensemble dance break. Whilst this leaned heavily into the pervading boy band craze, and obvious influence from Michael Jackson, the fact that the brothers wore their influences on their sleeve made them all the more endearing.
At the end of their two-year record deal with Timbuk2 records, the brothers were ready to take on the world and formed Squared Records alongside their brother Jude. They then their second album 'Get Squared' in 2005, which was packed with hits including "Story", "Temptation" and their biggest hit at the time "Bizzy Body".
The family synergy between the duo, or rather trio, as their brother Jude was also heavily in their musical production, was a key factor that the brothers admit aided their success. Paul was the primary producer and songwriter, and with his natural inclination for r&b, penned the group's captivating love records. Peter on the other had a stronger passion for dance and club records, choreographing the group's dance routines, taking the helm on the group's chart-toppers, and engineering their tracks. Jude was mostly responsible for directing their videos, as well as running the business side of Squared Records.
The family unit was unstoppable and were poised for world domination, despite fans and others, at times attempting to pit one against the other. Their third album 'Game Over' would signal them being the biggest acts in Nigerian music, it's hard to use the word 'Smash hit' for their record "Do Me" as it does not do enough justice to the scale and impact of the song, especially the pedigree of other hits on the 'Game over' tracklist including; "Ifunanya", "Miss u die", and "More than a friend", P Square had the game in a chokehold and were inescapable.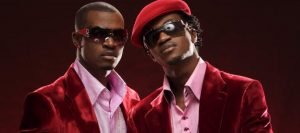 P-Square's music was deliberately delivered in pidgin English, with bursts of their native tongue, Igbo on different tracks. The brothers attribute a lot of their success in Africa to the relatability of Pidgin English, which in combination with their hi-life-infused r&b/pop leaning compositions made them irresistible to the populace. By their fourth album, they had conquered Nigeria and were well known in the West African sub-region. These were mega-stars now, with an international media tour including appearances on the Wendy Williams show and Tim West Wood in the early 10s.
They gained international partnerships – including a record deal with Akon's 'Konvict music', and a distribution deal with Universal Music's South African branch – recorded chart-topping hits with artists like TI, & Rick Ross, performed alongside powerhouses like Usher. When it comes to the perks of being megastars, P-Square have been there and done that.
Part of the game-changing formula P-Square implemented was quality music videos, employing them much in the way that their icon Michael Jackson had, as a means of showcasing their talent, and conveying a message. The Jackson estate acknowledged the duo's homage in "Personally" to the late king of pop, and invited them to the estate, which led to their feature with Jermaine Jackson.
Their video "Alingo" had amassed well over 10 million views at a time when YouTube was one of the least popular platforms to use in Nigeria due to high internet prices. They were no longer the boys from Jos, they had built a cult-like following not only in Nigeria but across the entire world.
Fairy-tales don't last forever, and after close to 20 years of being a trendsetting duo, news broke that P-Square split. Fans and industry insiders were distraught with pleas on social media for the brothers to reconsider their decision. As solo artists, the brothers have both remained consistent in their output, and still enjoy sold shows across the world, but it's not the same.
Though the brothers have since 2017, continued to pursue their music individually, their meteoric rise, and influence as pioneers and forerunners in propagating the message of Afropop is in a lot of ways akin to their biblical namesakes spreading the gospel through the world. It is thanks to the efforts of these legends and others, we have a sound and aesthetic as Nigerian artists to be proud of.
Over the course of two decades, P-Square completely re-imagined what it meant to be a Nigerian superstar. From chart-topping singles, groundbreaking visuals, colossal tours, and international features, and an extensive array of awards, PSquare are a reminder of how far Nigerian tenacity can take you.
Featured Image Credits: Web/ P-Square
[mc4wp_form id="26074″]
---
Djaji is a creative Vagabond, send me your takes on music and African culture @djajiprime
---