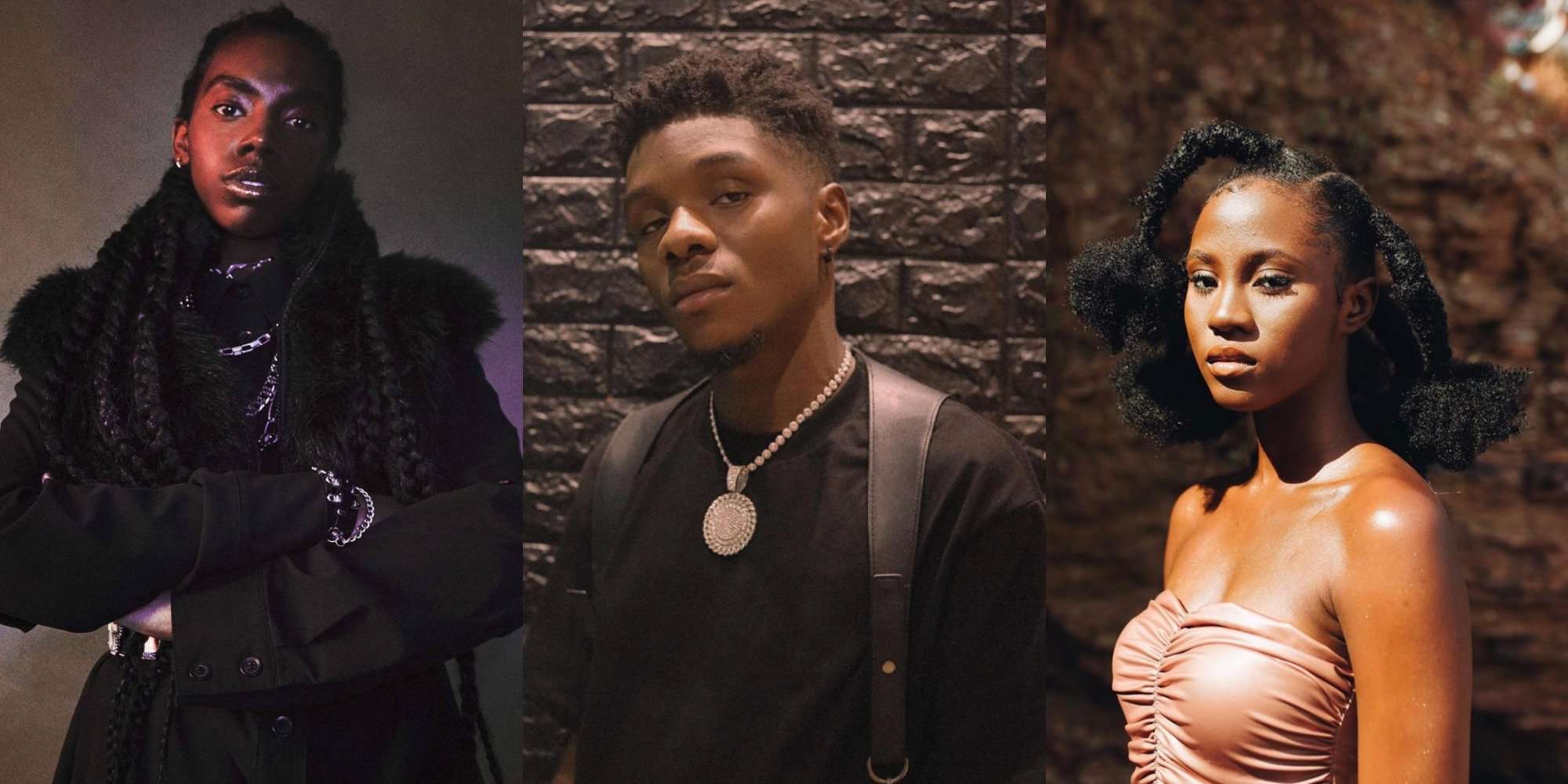 Songs Of The Day: New Music From Dua Saleh, Emo Grae, Cina Soul & More
music from around the continent
As the year winds down, the sheer number of music we're receiving is growing at an exponential rate. With live shows back in full swing and Afropop hits such as Wizkid's "Essence" and CKay's "Love Nwantiti" climbing the charts both home and abroad, there has never been a more exciting time than the present for the burgeoning sonic landscape. As such, it's hard to sift through the chaff and find get to all the good music that hears us at pour base emotions.
That's where our Songs of the Day column comes in. We're doing the work to stay on pulse with all the music coming out from across the continent and beyond, bringing you exciting songs of tomorrow: today. Last week, we brought you new music from Joeboy, Darkoo, The Cavemen, Buju, Davido, Darkovibes and more. Today, we have songs from all over Africa; South Africa, Ghana, Nigeria and more featuring Kojey Radical, Cina Soul, DJ Maphorisa and more
Dua Saleh – "fitt" ft. Amaarae
After falling in love with them in the recently concluded Season 3 of Netflix's 'Sex Education', Fresh Meat alum, Dua Saleh is back with a new single titled "fitt", the first promotional single from their forthcoming project. Listeners will be pleasantly surprised to find the non-binary artist singing in pidgin, as they address a muse with who they wish to become more intimate. They are joined by Amaarae on the song's second verse who in usual fashion delivers an unmissable set replete with colourful synths and mind-altering vocals. It's Dua's most energetic number yet and a welcome one as the artist steps into this new phase of their career.
Ycee – "Aunty Lovina" ft. Patoranking
For his 5th single this year, Ycee teams up with fellow Nigerian singer and rapper Patoranking on a brand new single showcasing the artist's ability to deliver witty, memorable punchlines over a rhythmic Amapiano beat. The track which serves as a follow-up to an earlier released single, "Nu Riddim" features the duo delivering a combination of short punchy raps in the chorus and longer lines on their individual verses. 
Kojey Radical – "War Outside" ft. Lex Amor
Ghanaian-British artist, Kojey Radical is as prolific as they come. After releasing a string of entertaining singles this year including "Royalty" featuring Shaé Universe, the singer and rapper is back with a new number featuring Lex Amor. On his most recent single "War Outside", Kojey's melodious vocals carry listeners from start to finish as he sings: "There's a war going on outside/Nobody see it but me". As the song builds up, Kojey swaps his sweet-sounding vocals for a gritty rap verse that's sure to hit the mark with today's multi-genre music fans.  
Dj Neptune & Patoranking – "Gaza"
Dj Neptune has spent the majority of the past few years lending a hand to the burgeoning Afropop landscape. On his new single "Gaza" with Patoranking, the pair are at their most relaxed, delivering a tuneful number primed for radio. Over a groovy beat produced by Yung Willis, Patoranking, in usual fashion delivers an effortless verse singing over the hook, "Follow me to gaza x 4/Follow me to gaza x 4." The single is said to be a track off DJ Neptune's highly anticipated project titled 'Greatness 2.0' promised to be filled with African stars. 
Kabza De Small, Dj Maphorisa  – "Abalele" ft. Ami Faku
There's a lot to be said about the origins of Amapiano. Yanos–as its collaborators are known have gone to great lengths to ensure that credit is made were due to its original founders on the continent. For their latest single, producer and DJ pair, Kabza De Small and Dj Maphorisa link up with Ami Faku for the melodious "Abalele". On this track produced by Kabelo Motha and Themba Sekowe, the three shuffle back and forth in the six-minute track as they deliver memorable melodies on the mid-tempo track while effortlessly matching the upbeat rhythm of the Amapiano number. There's nothing they can't spin to gold.
Cina Soul – "Falling"
Since the release of her promotional single "Feelings" featuring Ghanaian singer, Kidi, singer and songwriter, Cina Soul has continued to stoke anticipation for her new EP titled 'For Times We Lost'. On "Falling", Cina Soul unapologetically expresses the extent of her love for her muse on the short EP intro. "I think I'm falling, falling for you, all over again/Sweetie I'm falling, falling for you, all over again," she sings over the hook, directly addressing her lover. The vibe is undeniably hypnotic as we get lost in her voice.
Jon Bellion – "I FEEL IT" ft. Burna Boy
After a hiatus from releasing any original music, American singer-songwriter Jon Bellion is back with a new single, and this time around, he's joining forces with African Giant, Burna Boy for "I FEEL IT". We're introduced to Jon's harmonious vocals layered over an acoustic beat right from the beginning of the number as he sets the scene for what's to come. In usual Bellion fashion, his resounding vocals fill every inch of the beat reminding us of his soul-stirring voice. Burna Boy joins him on the second verse singing "I feel the change in your energy/I see you got a lot of feelings that you never telling me," as he addresses a love interest over the electro-tinged production. 
D Smoke & Fireboy DML – "Sleepwalking" 
American rapper/songwriter Daniel Harris popularly known as D Smoke taps into the sounds of Fireboy DML for his 16-track album 'War & Wonders'. The rapper shared a short video via YouTube when he visited Lagos earlier in the year in an attempt to connect with Fireboy DML with whom he created a hit single "Champion".  The duo are back now with a new track titled "Sleepwalking" delivering his astounding vocals over a slow rhythmic beat accompanied with D Smoke's groovy bars and Fireboy's compelling ad-libs.  
Emo Grae – "Suddenly"
Marlian music signee, Emo Grae has just released a new single titled "Suddenly", a follow-up from his earlier released singles this year including "Gone" and "Mine." On "Suddenly", the singer continues in his penchant for romantic tunes as he directly addresses a lover and explains his rapt affection for her. "I don't know if it's weed or the alcohol/ one thing that I know for sure, I want you for me," he sings melodiously, carrying listeners up to his speed on his latest romance.
Featured Image Credits/ Instagram
---