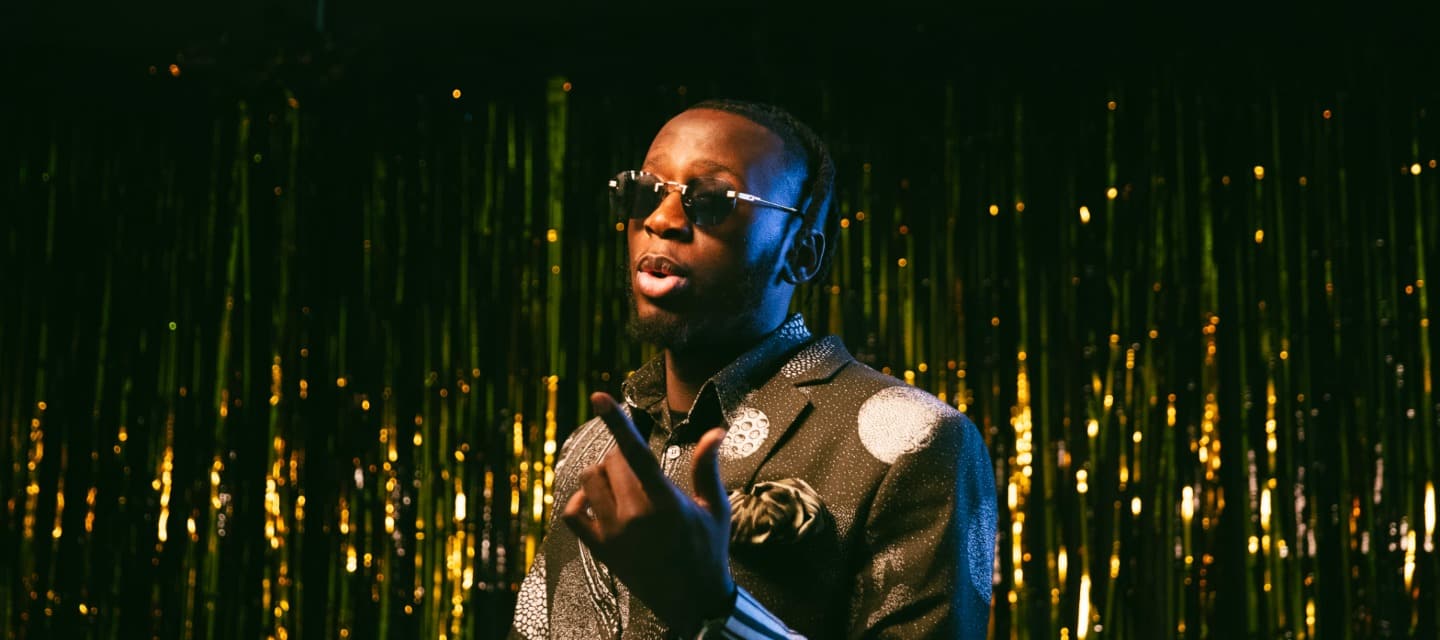 NATIVE Exclusive: It's Backroad Gee's Time Now
live from the back roads
At such a young age and in such a short period of time, Backroad Gee has proven himself to be a formidable grime artist. Beginning his musical journey in 2019, the rapper in slightly over 2 years has continually refined his craft to fit perfectly into the burgeoning musical landscape in the UK. 
His rise to stardom began with his hit single "Party Popper", a bass-heavy track that has the artists spitting dizzying rhymes bars over an intoxicating production. He followed this closely with the release of his debut EP 'Muktar With Reason' in 2019. Since the release of his glittering debut, he has released two EP's this year alone 'I'm Free' in 2019 and 'Mukta vs Mukta' in 2021. Since then, he's only doubled down on improving his skills which is a great source of pride to him.
View this post on Instagram
"I really wanted it to cater to everyone with this tape because I love music and I wanted to give that type of energy back to everyone that's going to listen to this tape," he tells me over a Zoom call with a calm and self-assured tone. His energy which visibly bounced off the screen keyed me into his personality which also shines through on his gritty bars which radiate an exciting and mischievous energy. He embodies a new template of authenticity which is welcome among today's modern listeners. Brimming with excitement for the future, the UK mcee is now ready to open his world up further to his growing audience. 
Although he is known for making drill and grime music, he speaks to the importance of allowing artists the freedom to operate within a range of genres: "I'm an artist and not just a drill rapper" he makes clear over our call.  His debut mixtape 'Reporting Live From The Back of the Roads', is a combination of sonics, themes, tastes, and styles all tied together to show off a blend of different strengths and abilities. Now, the 24-year old Congolese-born London-based rap artist is ready to share his full-length debut mixtape with the world. With that being said, this is Backroad Gee's time.
Our conversation which follows below has been lightly edited for clarity.
NATIVE: What does it feel like to finally put out your second full-length mixtape? 
Backroad Gee: I feel like people can understand my artistry more and I can do a lot of things. I'm a journalist from where I'm from so I want people to see other sides of me. 
NATIVE: What were you trying to create when you started working on this new mixtape? 
Backroad Gee: Initially when I started working on the tape there was a lot of back and forth because originally the tape was supposed to go in a certain direction but I changed the name, changed the dynamics and I really wanted it to cater to everyone because I love music and I love listening to all types of music and I wanted to give that type of energy back to the people. 
NATIVE: The features are very interesting, were they intentional? 
Backroad Gee: They are all organic artists, so it wasn't really planned. It just happened to work because they're really good artists. There was at least one song with a planned feature because we already had a relationship with each other. 
NATIVE: The production on the project is also a highlight. What was the selection process like?
Backroad Gee: When it comes to my productions I've been able to fuse grime and drill so it's not straight drill or straight grime. The sound effects are just a part of me and where I'm from so I just put that in there. 
NATIVE: You never shy away from your African roots. Are you open to working with more African artists?
Backroad Gee: Oh yes, I sure will. I'm going to be working with a lot of Nigerians, Congolese, and just a lot of Africans so just watch out for me. Aside from making and loving drill music, I can make anything and everything I set my mind to. I'm an artist and not just a drill rapper.
NATIVE: What's one achievement that you can say you're most proud of? 
Backroad Gee: I'm very glad I'm doing music because music has really done a lot for me cause honestly, I'd be somewhere else doing what I'm not supposed to be doing if I wasn't doing music. It's a blessing really
NATIVE: What would you want people to take away from this album?
Backroad Gee: I want everyone to feel the music, enjoy the music and love the music. It's all so special to me and I want it to mean more to the people actually listening to music. There's a lot of work and time that has gone into putting this tape together and seeing people enjoy the sound would mean everything to me.
Stream 'Reporting Live (From the Back of the Roads).'
Featured image credits/Courtesy of the artist