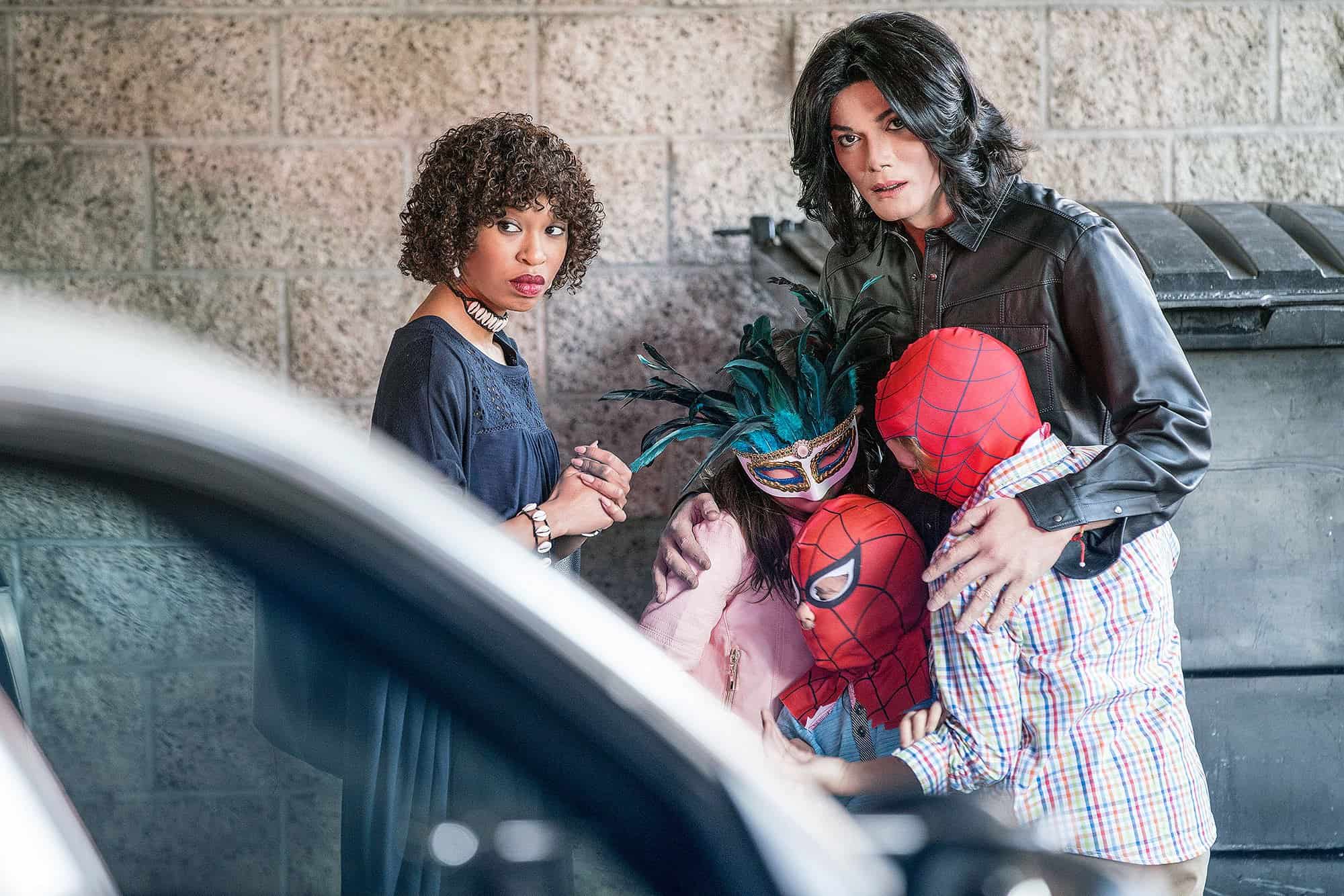 Michael Jackson's Biopic to premiere on his Memorial Day – 25th June
Here is why you should watch it
"The greatest education in the world is watching the masters at work – Michael Jackson"
Words by Fisayo Okare
That quote from Michael Jackson holds so much truth, especially when it comes to his own life and work. Jackson is a favorite subject for film makers and biographers and his life has been scrutinized and documented on all kinds of mediums: audio, print and video, 8 years after his tragic death. Lifetime is throwing its hat into the ring with a biographical film titled "Michael Jackson: Searching for Neverland", set for a 25th of June 2017 release date, same day the world beheld the king of pop's demise.
The film is based on the last few years of Michael Jackson's life as told through the eyes of his bodyguards, Bill Whitfield and Javon Beard. "Michael Jackson: Searching for Neverland" finds its backbone on Whitfield and Beard's 2014 book titled "Remember the Time: Protecting Michael Jackson in His Final Days". The bodyguards write in a conversational form recalling the craziness of watching over MJ and his family, even if it meant carrying around two Oscar statuettes in a briefcase in case Michael had to pay a bill because he was so broke.
As Michael's debts increased to an estimated $500 million, their wages stopped and Whitfield writes that he found himself paying for petrol out of his own pocket as they drove Jackson around. Nevertheless, both of them didn't mind going through a hard time for their boss; "We stayed with him out of loyalty", says Whitfield. As Michael moved from one rented apartment to another, they were times in hotels and "credit cards were being maxed out and management were about to ask us to leave. This was Michael Jackson and I was thinking 'How is this happening?'" they write in the book.
The authors narrate a number of stories about Jackson, including his need to ride in his own SUVs for security reasons. They also write about Jackson's abandonment of his ranch, Neverland. The stories are told at first-hand what many do not know amidst the fame and other scandals that are more popularized. The two show the reader how one of the most popular singers in history tried to live a decent life and provide his kids: Prince, Blanket and Paris (who loved being around their dad so much) a life of privilege, while balancing normalcy. Whitfield and Beard have also been bodyguards to Shaquille O'Neal and Alicia Keys.
There is an extent to which the book covers as the two were only with Jackson for a short while. But the film will follow Whitfield and Beard's story, to be executive produced by Lifetime Network. In the biopic, Navi, considered the world's most prominent Michael Jackson impersonator, who Jackson himself recognized and often used as a decoy, plays Jackson in the movie (see above in the featured Image). Meanwhile, Chad L. Coleman plays Bill Whitefield and the Nigerian-American actor, Sam Adegoke is Javon Beard.
Check out the teaser-trailer for Lifetime's "Michael Jackson: Searching for Neverland" here.
Featured Image Credit: Lifetime