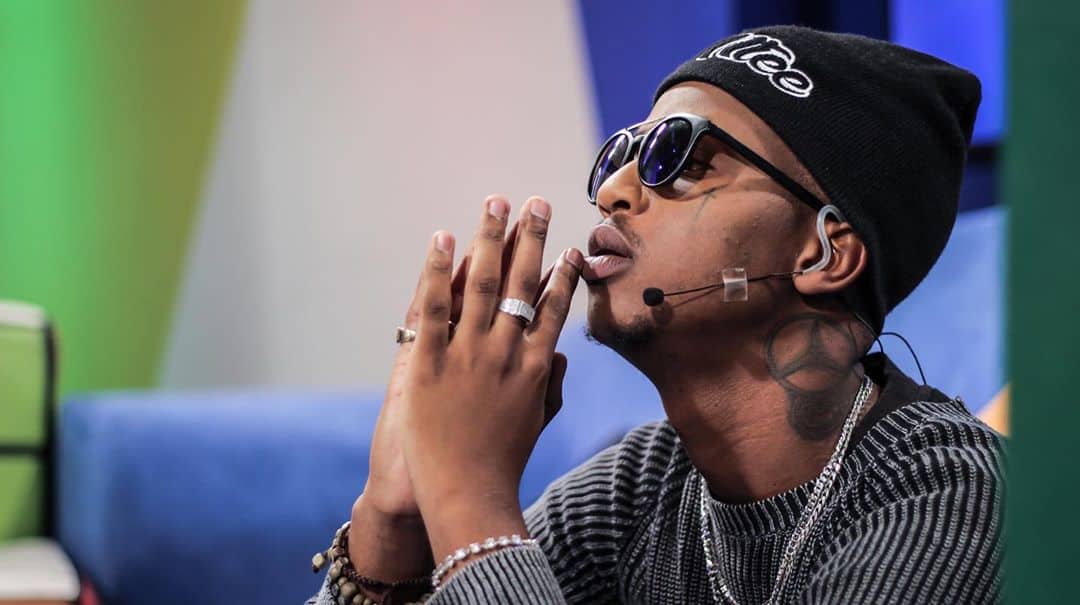 Listen To "Smogolo", Emtee's First Single Of 2019
More hustler themed bars from 'Emtee the hustla'
Emtee's future seemed uncertain due to the tenuous relationship with his Ambitiouz Entertainment label earlier this year when he revealed that they were hindering his career's progress. Now in a seemingly better place, the South African rapper has just put out his first single of 2019, "Smogolo", featuring label mate, Snymaan.
Since breaking out with his "Roll Up" hit single, Emtee's music has stayed fervently in the Trap stylings, but for "Smogolo", he showcases his singing chops over an ambient combination of folksy guitar harmonies, 808 bass and skittering hi-hats produced by go-to producer, Kreazo. His heartfelt singing mirrors concerns from early in the year, and adds an affectionate layer to hustle-themed lyrics like: "It's been a long time coming, all my life I've been hustling, I don't chase the bag for nothing". Synamaan delivers his lyrics in his native dialect, adding rustic beauty to the song.
You can listen to "Smogolo" below.
Featured Image Credits: Instagram/emteethehustla
[mc4wp_form id="26074″]
---