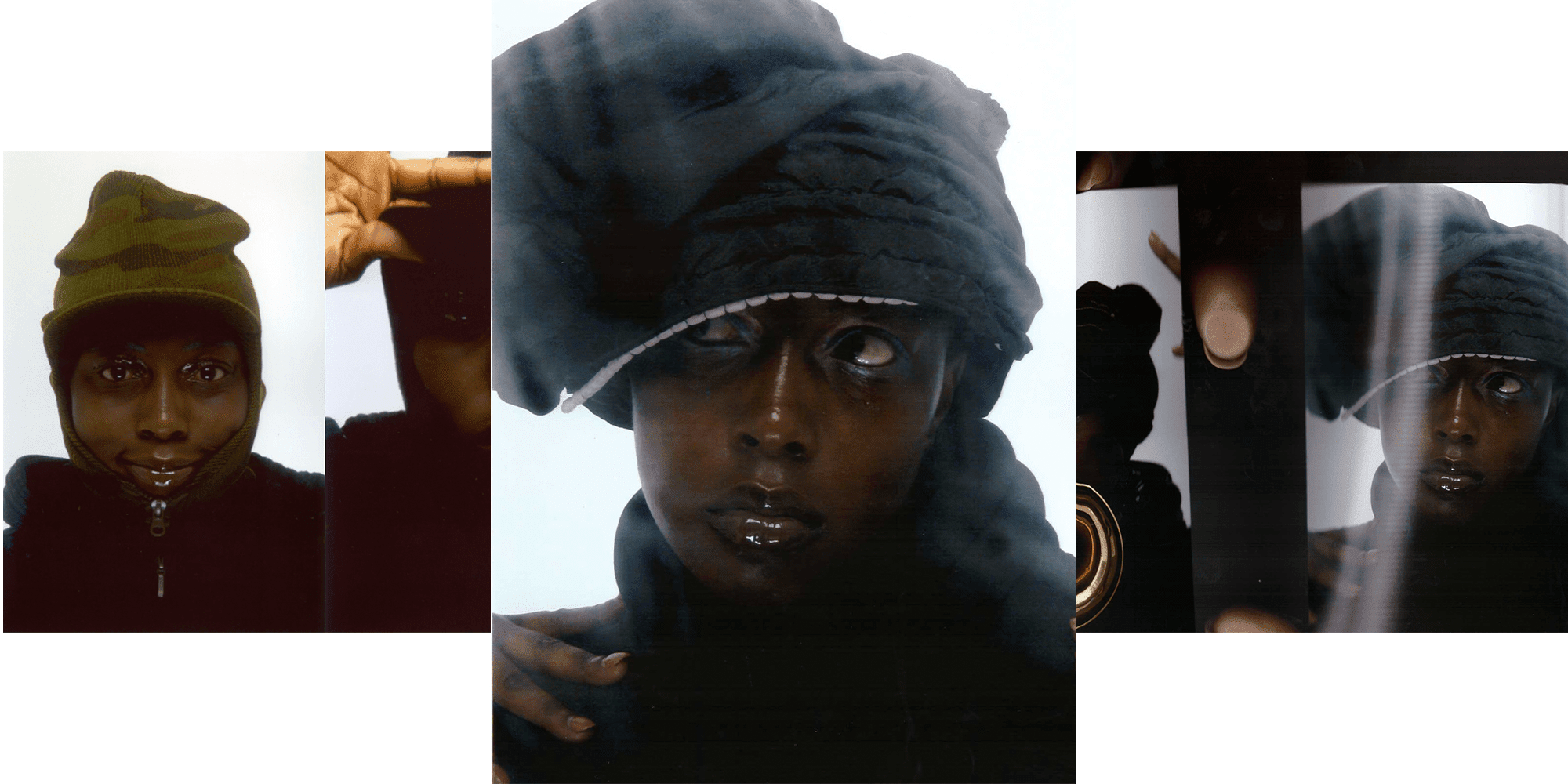 Meet Klein, the British-Nigerian Classical Artist and Producer
Harmattan is out now
British-Nigerian singer, songwriter and producer, Klein is unafraid to present all her paradoxes. While she hasn't got a classical musical background like many of her peers, she's already shared stages with big-ticket names such as Björk, Wu Tsang, Mark Leckey, and more. Klein's music escapes labels. Rather than squeezing her artistry into forms that have already been defined, she operates in a lane entirely of her own making, disrupting the old tropes of the classical genre.
With a futuristic sound that masterfully weaves in R&B, Hip-hop, Grime, and more, she's been telling poignant stories that touch on her Nigerian roots while showcasing a unique mixture of versatility, dexterity, and style. Her music veers from piano-laden solos to punk-pop guitars and bass drops, backed by persistent rhythmic displacement that's positively hypnotic.
Klein isn't too bothered with people not receiving her sound. "I was just thinking, would they like it? would they not like it? At least they heard it and that's important," she says to me over a zoom call, a few days before her project's release. That's why her music is full of her deep appreciation of her West African background, particularly with the release of her latest project 'Harmattan.'
Following up the release of her single "Roc" and her deal with PENTATONE, an international classical music label, 'Harmattan' is a collection of 11-songs named after the West African season. She describes 'Harmattan' as a soundtrack of epic revolt against beginnings and ends, drill trapped and re-released into release from communication into lush, unbounded share.
To this end, we caught up with the British-Nigerian act to talk about her strengths as an artist and producer, her passion for storytelling, her UK & Europe Tour, and much more.
Our conversation which follows below has been lightly edited for clarity.
NATIVE: Hi Klein, thank you for joining me today. Hope you've been well since wrapping up the project?
KLEIN: Relieved. I feel like I just had something bubbling inside me and I finally let it out and now that it's out I can finally make a Drill record, it's like let me just be a trap star. I really just wanted to release more stuff and after I finished the record I was relieved that now I can rest.
NATIVE: How would you describe the music you make?
KLEIN: It's a weird one because I feel like for years I've always regurgitated things that other people have said that I don't really believe. For years, I never really saw myself as a musician because I was just literally doing something in my spare time that I would just upload and I always say that a lot of things I make stems from hip hop, R&B and whatever way it filters out is something else and out of my control. Recently, I was watching some Nollywood films and I realized that my songs sound like some Nollywood moments. I would say a lot of Nigerian films I saw growing up definitely played a part and the music in all of these films seemed normal to me and that kind of took form over the years.
NATIVE: When did you first find your passion for music and storytelling?
KLEIN: The thing is so funny because in uni, I studied English and Creative Writing and I kind of flopped it. I always used to flop my English and Creative writing and every time I had to write a story, I would make it weird. There was a time I picked Hansel and Gretel and I made it really eerie and my teacher was like "this is really sick" and I was just being myself. That was when I realised that whenever I did stuff, I could just make it the most really ridiculous thing and it became this thing whenever I played shows. Instead of just playing the set I would do a musical, a theater piece and it was just like ah yes you definitely like telling stories. In hindsight, I always wanted to be a filmmaker perhaps that was what I was moving towards before music even became my thing.
NATIVE: When did you then come to start making music professionally?
KLEIN: Last year, so I got a message from the label and I was like okay I want to release with you guys. Up until then I just made stuff as a hobby and I wasn't really interested in music at all, I had a job as a transcriber, I was a runner for Britain's Got Talent. I just did a lot of stuff relating to filmmaking, production and made it fun because the music wasn't really what I was pursuing.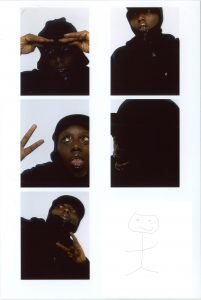 NATIVE: What are some of the familiar themes you are drawn to in your music?
KLEIN: The themes are never necessary except on this new record. What I do is look at the essence of people like Soulja boy when I was younger. It definitely inspired me. I think Grime has played a massive massive effect on me whether I was aware of it or not because I grew up in the South so it definitely affected me. Like Shiesty she had a massive influence on me cause I saw her once when I was 17 and I knew yeah she's IT. Like Tyler Perry, I like his plays. He's an icon even though some things can be so random he's always being himself.
NATIVE: Now you're about to release a new project in a few days. Harmattan is a very inspiring body of work and an enjoyable listening experience. What's your creative process like?
KLEIN: I feel like my creative process is the lack of a creative process. I just watch tv and maybe have certain things plugged in. My guitar is always there and that's cause I always just overthink so I just trip myself and that's when I end up making stuff and saving them even if it's crappy. It could end up being a classical track or a Hip-Hop interlude that I make for a live show. With some of the tracks like Harmattan, there were certain things I was conscious about like the solo piano. I really wanted to make a track to show the history of piano playing.
NATIVE: It also refers to a season here in West Africa. How much of your Nigerian roots do you incorporate into your music?
KLEIN: The name kind of suited the record. A lot of times I have some gap in my memory and a lot of things I can't remember but I know there was a time I went to Nigeria and it was the harmattan season. There was this weird time that everything felt very very lucid but also dissociative, I also felt very safe. It just sort of reminds me of how I felt around that time. This record embodies that feeling.
NATIVE: How much of your personal life do you reflect in your music?
KLEIN: Too much. A lot of my friends know me but they don't really know me. I have a barrier between people in my everyday life so I feel like my music is a way for my friends and family to find out things about me. A lot of things are quite personal and from personal experiences.
NATIVE: Your most recent release "Roc" is a very interesting track and the video also captures the theme behind the song. What was the inspiration behind this?
KLEIN: Over the past two years, I've had such a weird dream to be in the Roc Nation brunch. I wanted to be with Jay-Z. It's a manifestation song and the video is a reality of what my life is actually like. I wanted to just document what was in my actual surroundings and I was just filming it cause I've always felt like my life was a SIMs character, it's quite mundane.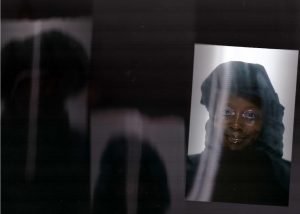 NATIVE: What would you like fans and listeners to take away from this body of work?
KLEIN: I was just thinking would they like it? would they not like it? At least they heard it and that's important, that's all.
NATIVE: You also have a passion for the arts and have your first full-length film underway. Tell me more about this side of you and how you have nurtured it alongside your musical career?
KLEIN: I see them side by side, everything is just an extension of the other. I've never really seen it differently, I've done both the same kind of way.
NATIVE: How much do your two passions have a bearing on each other and the way you view the world?
KLEIN: I'm really a dissociative person so I haven't really thought that far to what my view of the world is. I see the world the way Mona Scott-Young sees the world.
NATIVE: You'll be touring between this November and March next year. Will this be your first tour and what cities are you most interested in visiting?
KLEIN: Nigeria definitely. I'm also looking forward to Bristol because it's a show on a boat, that's going to be a vibe. Manchester, Lisbon, and I'm looking forward to the lowkey shows which is the one at Rough Trade East because I used to go there when I was younger just to look at vinyls. So it's pretty insane that the place I used to sit at is the same place I've been booked to perform a show.
NATIVE: What're the next few months looking like for Klein?
KLEIN: I have a film that came out so we're going to keep screening that, keep playing shows. I just started working on a play I can't disclose yet but I'm definitely working on that.
Stream 'Harmattan' below.
Featured image credits/Courtesy of the artist