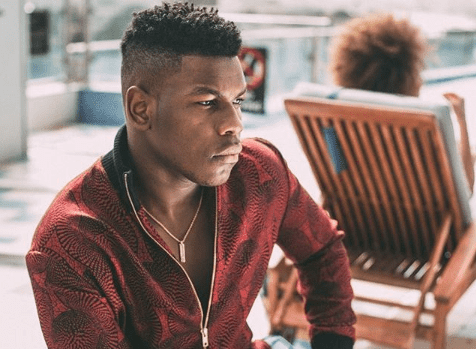 John Boyega is producing a horror film, titled 'A Spriggan'
Under his production company, Upper Room Productions
UK-born Nigerian actor, John Boyega is set to co-produce a UK-based horror feature film, titled, "A Spriggan". It's currently under works in Boyega's production company, Upper Room Productions, in conjunction with writer-director, Keir Burrows and producer Josephine Rose. "A Spriggan" will be Boyega's second production project with the imprint, the first being "Pacific Rim: Uprising", which Upper Room Productions co-produced alongside Legendary Pictures.
https://www.instagram.com/p/BnTnH7_nzy9/?hl=en&taken-by=johnboyega
"A Spriggan" is said to be based on a UK folklore about Spriggans. Spriggans are said to be spirits related to the trolls of Scandinavia, and the creatures were often characterized as old wizards with large, child-like heads. Although small, the creatures were considered to be ghosts of giants; it was believed that they could swell to far greater sizes. Boyega's film will follow a recently widowed mother who returns to a property owned by her father only to find creatures of this nature lurking on the land.
There's no news on whether or not John Boyega will feature on screen yet. However, as of this morning, it was reported that Upper Room Productions, Keir Burrows and Josephine Rose are out to cast actors.
[mc4wp_form id="26074″]
---
"Tomiwa is figuring it out…" Tweet at her @fauxbella
---