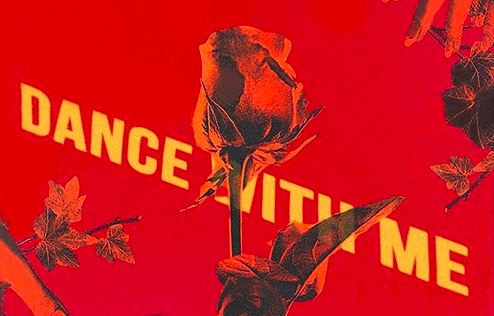 Ictooicy relishes the good times on "Dance With Me" featuring 808Vic
Savouring the odyssey of romance
Whether or not you realize it, Ictooicy is one of the most exciting artists in Nigeria right now. Her catalogue merges all that is sacred about lo-fi, hip-hop and R&B, as she plays out her melancholia feelings through the honest introspection the genres' encourage. Her latest single, "Dance With Me", finds her teaming up with 808Vic to relish the pleasant moments spent in the company of a loved one and the idle time in between, when the attachment is waning; "We can take it slow, cause I don't want to be alone".
Riddiman produces the shimmering beat for "Dance With Me", mixing slow and soggy synth samples that could have been lifted from the score of a Studio Ghibli anime. The airy instrumentals leave room for Ictooicy to switch fluidly from her melodic vocals on the song's hook to deliver a rap verse, savouring the odyssey of romance even when the end is in sight. Though Ictooicy's versatility is in full display, she leaves her characteristically meek impression intact with 808Vic taking the last rap verse after her engrossing hook.
Stream "Dance With Me" below.
Featured Image Credits: Instagram/icygram_
[mc4wp_form id="26074″]
---
You are meeting Debola at a strange time in his life. He wandered into a dream and lost his way back. Tweet at him @debola_abimbolu
---