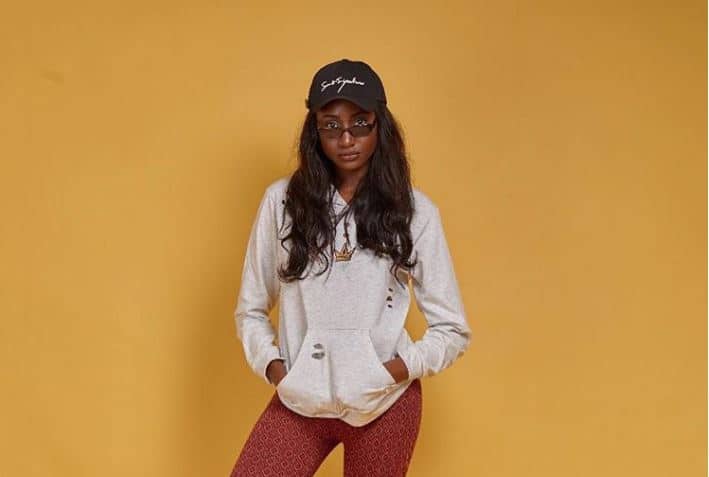 Hear Bella Alubo's energetic new single "Gimme Love"
Tinny Mafia's first lady shares new love track
The EDM rush seems to be gaining fast on Nigerian Afropop, and boy is it a breath of fresh air from the mid-tempo hiplife-inspired arrangement that began gaining popularity since last year. From Wizkid's EDM-based Sounds From The Other Side mixtape-album to Niniola's recently released This Is Me debut, electronic synths and bass drops are now giving a glimpse into the next iteration of Afropop evolution. For rapper and singer, Bella Alubo, her new single, "Gimme Love" is a bold inclusion to Afropop music built on an electronic framework.
https://www.instagram.com/p/BbCD5Shn2nA/?hl=en&taken-by=bellaalubo
Produced by QueBeat, the swinging drums on "Gimme Love" gives the impression it was intended as another Afro-Carribean dancehall-type track. However, given Bella's paced vocals and a loud instrumental hook—complete with sound effects, vocal samples and bass thumps—"Gimme Love" thrives best when the rapper matches the house baseline with a somewhat hurried delivery.
Interestingly, despite a dance-inspired instrumentation that hints "Gimme Love" may be destined for club dancefloors, the track also suffices as one of the better-written femme-pop tracks released this year. Bella Alubo brings a potent mix of vulnerability and candour to the fore without flailing into cringe-worthy corniness or unoriginality.
Stream "Gimme Love" via SoundCloud below.
---
Fisayo is a journalist in search of words. Tweet at her @fisvyo
---