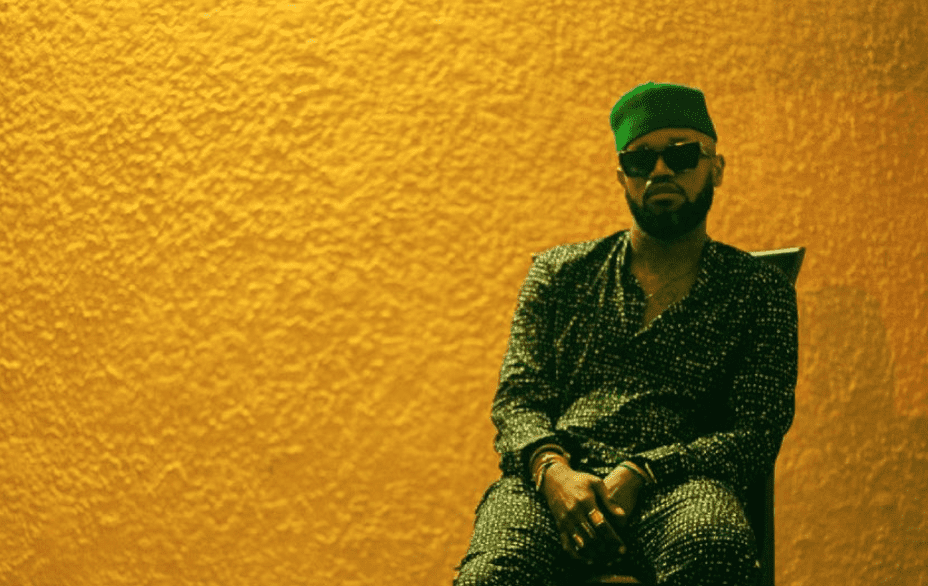 Essentials: Jeune Lio represents Abidjan with debut project, 'A Night in Cocody'
A commingling of pan-African sounds
The vast majority of Afropop's intentions hinges on evoking a feel-good atmosphere. While the sounds that make up the urban landscape across the continent are wildly diverse, there's an emphasis, especially on the mainstream level, for artists to imbue their music with a fun-filled energy. Perhaps no other stakeholder understands this ethosnbetter than the DJs who serve as curators, conduits and everything in between, linking the music with audiences often on a visceral level.
Cameroon-born, Abidjan-based DJ Jeune Lio is extremely conversant with the relationship that binds groovy African music and its immediate consumers. He emerged as one of the driving forces behind the La Sunday parties in Ivory Coast's capital city, which grew its attendance from a few dozens to 10,000 people in less than a year, culminating into a colossal festival with two stages and a roster of DJs from around the continent and beyond. While the coronavirus pandemic temporarily shuttered La Sunday, it's afforded Jeune Lio the creative time to expand his output in a way that emboldens his ambitions.
Around this time Last year, he collaborated with serial Cameroonian hit-maker Magasco for his debut single, "My Love," a delightful ode to being love-struck. He'd follow-up with a few more singles over the course of 2020, each ticking the rhythmic and melodic boxes associated with modish, mid-tempo Afropop. Those singles brought his budding A&R skills to bear, especially on the standout "SGFA (Sexy Girl from Abidjan)" which combined Oxlade's helium falsetto, Didi B's sturdy raps, and Chrystel's otherworldly croon. Building on the gains from these single drops, Jeune Lio's recent debut project, 'A Night in Cocody', is an impressively curated set that hinges on familiar thematic concepts for the DJ.
Evident in its title, 'A night in Cocody' moves through the nocturnal adventure of partying, with an emotional undercurrent that gives it substance and warmth. The setting is important to fully grasp Jeune Lio's motive and appreciate the music: Cocody is an upscale part of Abidjan, home to the sort of affluence fitting for a memorable nightlife experience. The palpable events that make up the 8-song set are universal, but there's an extra compelling edge due to its positional specificity. The project moves through physical attraction, lustful tensions from grazing body parts, and the possibility of romantic entanglements, basically what you'd associate with hitting the streets at night.
Unlike M.I Abaga's 'Rendezvous', a similar-minded concept project, there are no set characters, just scenarios where listeners can see themselves and interpretation is loose. That all of it takes place during a night in Cocody is the only thing Jeune Lio, with the help of his collaborators, is rigid about. The project's beginning half is its most consistent, tonally, with the first three songs—all mid-tempo bops—produced by Port Harcourt-based polymath Veen, and setting up the part of the narrative for the rest of the project.
Opener "Test Me," with its soft bounce and sax drizzles, pairs Chrystel and Ghanaian singer Yung D3mz to personify the entry points of a conversation where both parties tease each other out. Following the Lekr-assisted, blue-eyed title track, "Midnight Crush" signifies—to use a cultural colloquial—the "boo'd up" point, where Magasco's tenor gently collides with Soukeïna's siren harmonies. As pivotal as it is within the project's narrative, it's also consequential for historic reasons: Soukeïna is the daughter of Ivorian Reggae great Alpha Blondy, whose 1980s hit "Cocody" is arguably the most popular immortalisation of Abidjan's urban area. Considering the sequential curation of 'A Night in Cocody', this detail doesn't seem coincidental on Jeune Lio's path, a minor but significant marker of his curatorial abilities.
The middle to latter parts of the project are far more visceral, with sonic choices solely made for losing yourself to dance. "The Call," featuring the lively chants of protégé Diane Dddd, is bathed in the green-yellow-red sheen of Caribbean Pop, while lead single "Encore (zo)" is an up-tempo banger that somehow marries Soukous with the recognisable bounce of Nigerian street Pop. This section of the project mirrors that point during the night where flirting evolves into fun, with a sly nod to the complexities and differences in relational situations when two people have decidedly cut a corner on the dancefloor.
"We only got one night, we got to do this right," Chrystel sings in the hook of her solo appearance on "Trust," but she also proclaims a willingness to ride for this person towards the song's end. The seeming incongruity is a reminder that Eros situations on a night out can be ephemeral or long-term, depending on the two people involved. It's also a reminder that dancefloors aren't restricted to deepening the infatuation between people who were strangers a few hours before. On cue, 'A Night in Cocody' closes out on a wistful tone with the Amapiano-influenced "Forever," featuring Cameroonian singer Stanley Enow evoking early morning bliss with a partner.
View this post on Instagram
Looking through his cast of collaborators that cuts across Ivory Coast, Cameroon, Ghana, and Nigeria, there's a tangible conceit that Jeune Lio fancies himself as a burgeoning pan-African connector, especially between the Anglophone and Francophone countries in the West and Central region of the continent. It's a position that definitely needs some filling, considering the controversial discussion on the dominance of Nigerian music in Cameroon and the current, relatively sparse collaborations between these countries, in comparison to the frequent link-ups between Nigeria and Ghana, and the South.
By now, it goes without saying that Jeune Lio positions himself as an ambassador for Abidjan, flaunting it as a potential hotspot for Afropop activities on a continental scale. "Lagos for me is the number one place for African music," he told Pan-African Music earlier this year. "But Abidjan is going to catch up because there is a new rap-ivoire scene that is on the rise, and the music scene is becoming more professional." It's a noble mission, and A Night in Cocody is excellent proof that Jeune Lio is committed to playing his part.
Listen to 'A Night in Cocody' here.
---
@dennisadepeter is a staff writer at the NATIVE.
---