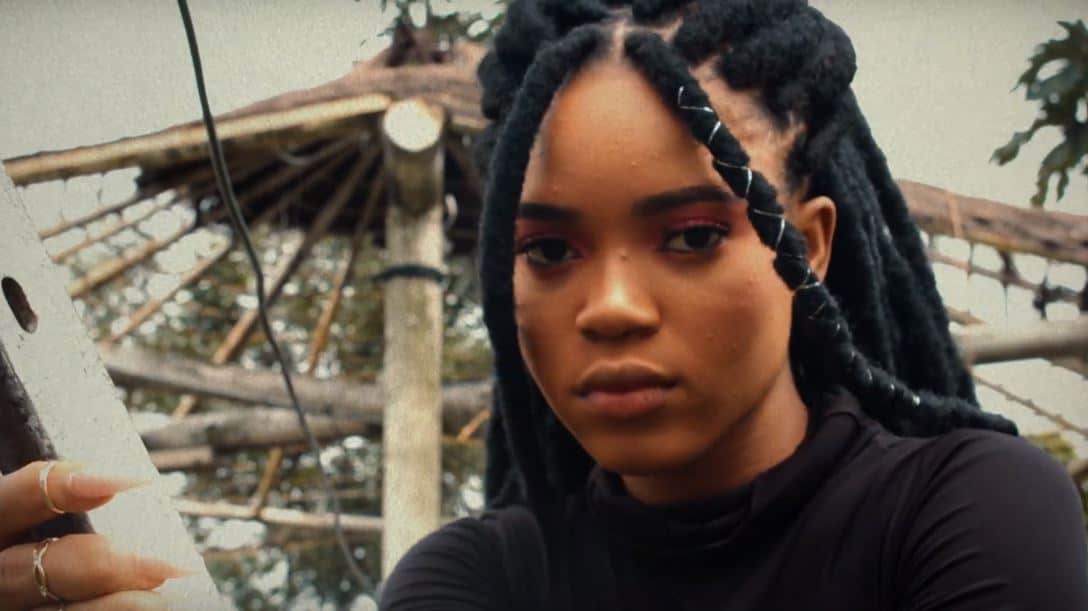 Essentials: Merry-Lynn's angst-filled 'Petrichor' is a must listen
A destructive depiction of love
Merry-Lynn first caught our attention when she debuted "911" with a haunting music video to match the song's destructive depiction of love. The song earned her a spot to perform at this year's Lemon Curd concert alongside artists like Wavythecreator and Lady Donli, and also served as the first hint at the rustic direction she would eventually take with her debut project, 'Petrichor'.
The Abuja based singer released 'Petrichor' a few days ago to her growing poll of adoring fans. The opening track, "Skin", sets up the romantic story she tells all through the 6 tracks on the project. The Veen-produced guitar-led beat ushers Merry-Lynn's sultry vocals into a cinematic world of strings and piano harmonies, where she develops her emotionally charged characters.
If "Skin" told the story of falling in love with 'Mr Wrong', the next track, "Temptation" expands further on the sensual intentions behind her feelings, while still reinforcing the relationship's toxicity as she likens her desires to sin; "Stuck between the night and day/ In limbo baby/ We're so high, it's too hard to see the limits baby/ Ain't no stopping me". While her vocals are as enthralling as the story she tells, the country beat Veen produces is what makes "Temptation" so captivating.
Merry-Lynn's vocal prowess is further pronounced on "Boy Tears", which is fueled by her fierce lyrics aimed at the heart of a boy she's over. She returns to singing from a vulnerable place on the next track, "In My Feelings", before we hear the updated King Perry-assisted "911" where he shows off his penmanship with a romantic closing verse. "Osa (Interlude)" is a rapturous closer written in appreciation of fans and significant others who inspire and support her. Her lyrics, "Can't you see I live for you" are even more compelling within the context of the project where she describes the torture she's dealing with in her relationship.
Though the production on 'Petrichor' stands out for its distinct guitar riffs, Merry-Lynn remains the star of the show, leading the project down a romantic path. Veen only stays in the background, creating a backdrop of crisp synth melodies and haunting guitar riffs that move her plot forward with the vivid ambience of a daydream.
Stream Merry-Lynn's 'Petrichor' album below.

Featured Image Credits: Instagram/asipoflynn
[mc4wp_form id="26074″]
---
You are meeting Debola at a strange time in his life. He wandered into a dream and lost his way back. Tweet at him @debola_abimbolu
---