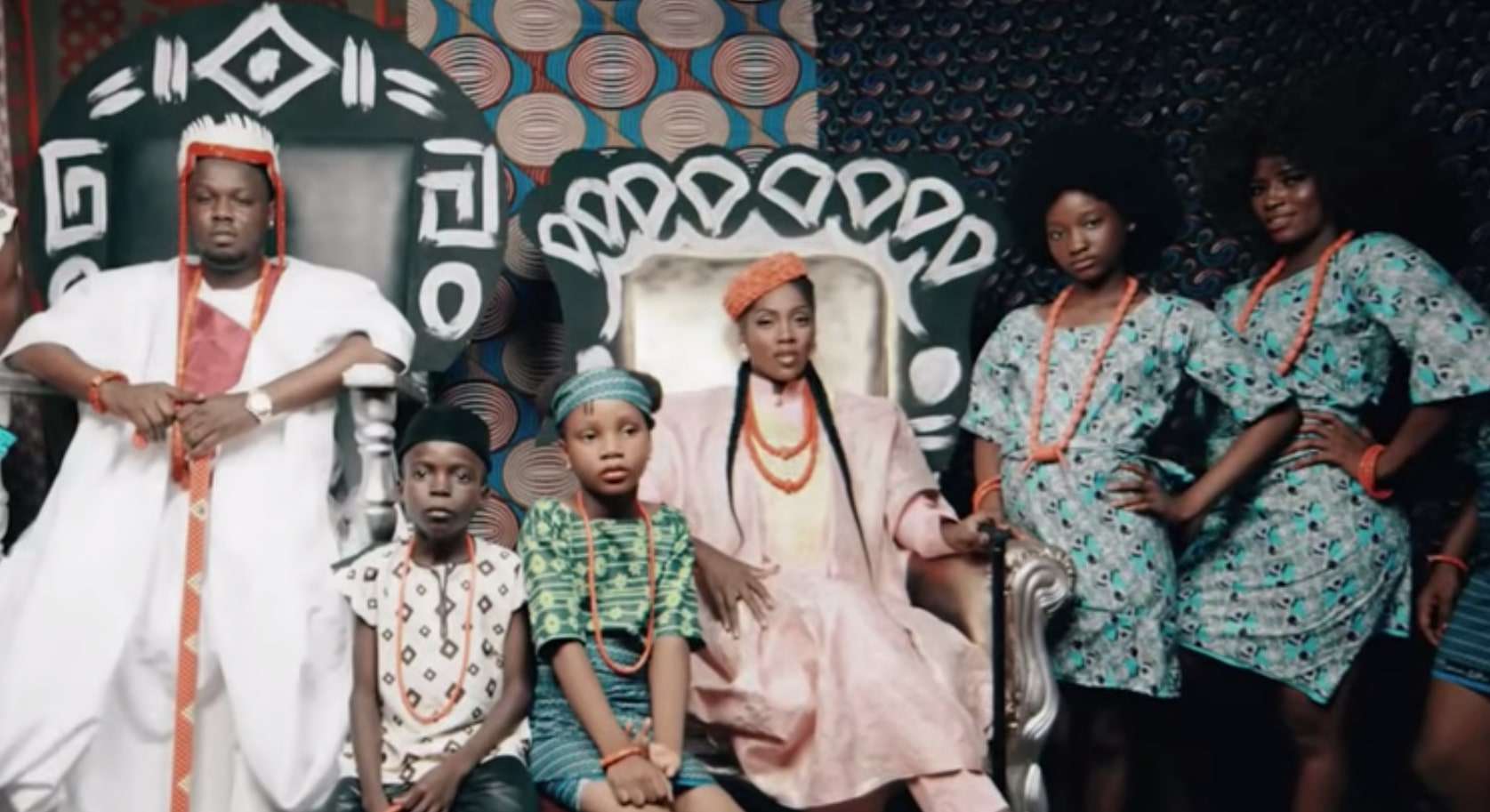 Deep Cuts: Tiwa Savage's "If I Start to Talk" is a testament of her undying resilience
Happy Birthday Tiwa!
It's been four years since Tiwa Savage released her sophomore album 'R.E.D', an ambitious 18-part tape which reaffirmed her dominance as one of Nigeria's biggest pop stars, complete with dazzling success and tabloid worthy-scandals that are etched in social consciousness. It was a follow up to her debut 'Once Upon A Time', served nearly three years after, which saw her ditch the Western influences for more afrobeat inspired tropes owing to her signing with the Mavin powerhouse.
Although 'R.E.D' was home to hits like the Olamide-assisted "Standing Ovation" and "My Darlin", it's her single with Dr Sid "If I Start to Talk" that shows off her impressive vocal range and marked her as one of Nigeria's most promising acts, as she is still able to deliver hits we've come to love like "49-99".
Although "If I Start to Talk" saw Tiwa ditching the waist twirling dance bops for a calmer, reflective praise to God, it was infinitely topical at the point as the singer/songwriter was going through a lot of discomfort in her personal life that was dragged and debated by everyone who had access to a phone or computer in Nigeria. While famous blog released sensitive information about her personal life, and her marital issues were brought to the limelight, Tiwa was growing as an artist and "If I Start To Talk" is the beginning of the true and authentic African Bad Gyal we know today.
In the accompanying music video directed by Clarence Peters, there are varying clips of a bruised woman laying on the floor, a gagged woman being waterboarded as well as images of a blindfolded Lady Justice, all possibly alluding at Tiwa's personal struggles that year and touching wider themes of domestic abuse and violence against women.
Through "If I Start to Talk", Tiwa Savage shows resilience and the inability to be silenced, 'If I start to talk the tin wey I don take my eyes see/the tin wey Baba God don do e no go end' she sings, full of praises for all she's been through and ready to face further challenges because of her faith.
Tiwa Savage is undoubtedly one of the most prominent afropop artists artists in Nigeria, and she continues to amass further recognition over the years, making her runway debut last year at Naomi Campbell's charity fashion show, Fashion for Relief and signing a global recording agreement with Universal that has opened her to a much wider audience. We can't wait to see how much more she continues to grow and bounce back flawlessly every time.
Watch the video for "If I Start to Talk".
Featured image credits/instagram
Tami is a lover of astrology, music and women. Tweet your fave female artistes at her @tamimak_
---