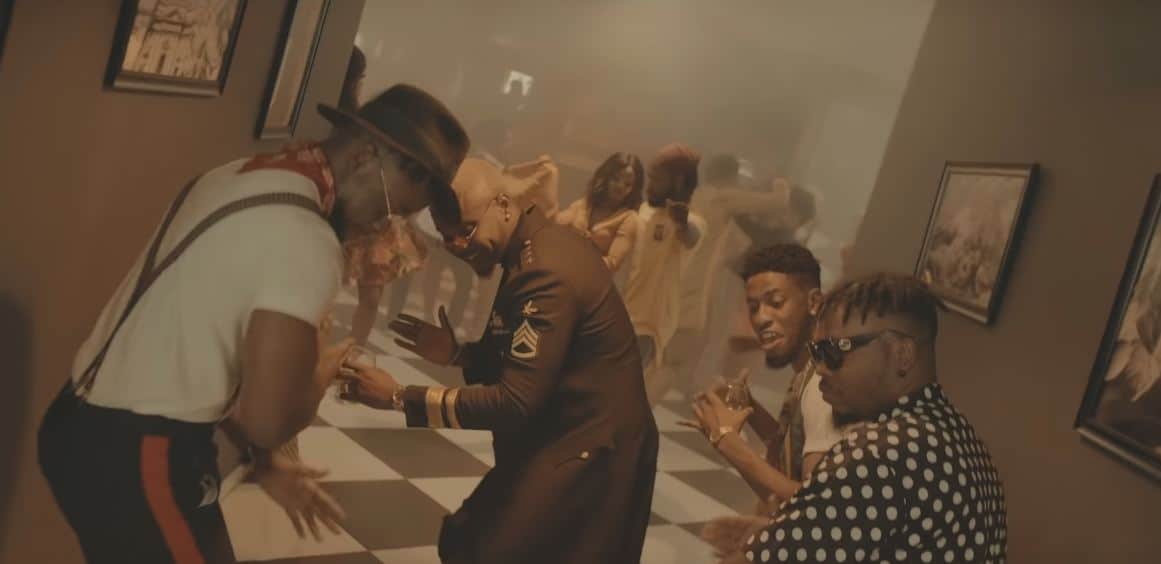 DJ Enimoney's "Send Her Money" is an Afro-Latin smash
(featuring Olamide, Lk Kuddy, Kizz Daniel and Kranium)
All the sonic experimenting Afropop artists and producers have been doing this past decade has redefined the conventions of other genres. Until Afropop came into the scene, a good Latino influenced song asides conjuring your waistline to have a mind of its own, also had to make listeners feel like they were fluent in patois. But DJ Enimoney's new single, "Send Her Money" blends African and Caribbean cultures, leaving his featured artists, Olamide, Lk Kuddy and Kizz Daniel to perform in Pidgin English over the guitar led Afro-latino beat 2kriz produces. While Kranium's verse infuses a few lines in patois, he doesn't make an appearance on the recently released video for "Send Her Money" directed by Unlimited L.A.
The music video is shot at a party where everyone but the stars know how to dance the salsa. Just as Jamaican dancehall influenced their melodies, the video also celebrates Jamaican dance culture through the gravity defying dance moves with a touch of arty photographs featuring in the cut.
You can watch the music video for Enimoney's "Send Her Money" featuring Olamide, Lk Kuddy, Kizz Daniel and Kranium below.
Featured Image Credits: YouTube/DJ ENIMONEY
[mc4wp_form id="26074″]
---
You are meeting Debola at a strange time in his life. He wandered into a dream and lost his way back. Tweet at him @debola_abimbolu
---