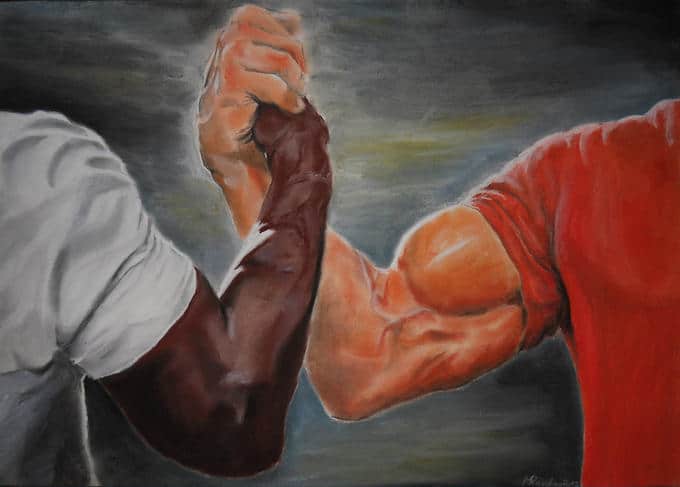 Bridging the gap between Afropop and the Caribbean sounds
How collaborations helped put African music on the world stage
Even before the arrival of MTV and the internet, music travelled far and wide to be soaked up by different cultures. The hybrid genres that manifested at the chaotic wake of colonial history when cultures collided to find extraordinary expression in music has left behind a winding trail that'll make the head of even the most rounded music critic spin.
Take the Caribbean sounds for instance, reported to have been born as a result of Africa's trans-Atlantic slave trade era when the culture found a way to live on through the people despite being in a strange land. By refashioning African spoken word commentary into calypso and fashioning new percussion from makeshift instruments, the people's resilience and creativity gave us the Soca sound and steel drum sounds that are now popular in music from Nigeria.
The Caribbean sound and Afrobeats (Afropop) have been the subject of many debates because of their similar influences and history but seemingly distinct sound. But perhaps the resolution lies in the recent broadening of both genres to meet across the Atlantic and form a global sound to rival other international genres.
Though the culturally acclaimed annual carnival already helped boost the popularity of Caribbean sounds in the international music scene, Afropop took a little while to catch up. Artists like Juan Luis Guerra have been charting on Billboards since the 90s, plus Kevin Lyttle and Rupee's "Turn Me On" and "Tempted To Touch" respectively were global hits in the 2000s. Afropop only just began to pick up following Wizkid's #1 feature on Billboards through his guest verse on Drake's "One Dance".
Regardless, there has always been shared mutual respect between the sounds from Africa and the Caribbean with intricate sounds from both genres weave in and out of each other as we've seen on Patoranking's Chart-topping album, 'God Over Everything', his more recent 'Wilmer', Wizkid's 'Sounds From The Other Side' and every patois-speaking Nigerian act like Burna Boy, Prettyboy D-O and King Perryy who are currently enjoying the perks of Afrobeats' acclaim in the international music community.
Earlier this month, Burna Boy won the BET awards for 'Best International Act', confirming that the Afropop genre still holds steady as a global phenomenon. However, the Caribbean music scene also seems to be enjoying a renaissance in 2019 with Koffee's debut EP, Rapture, topping the Billboard Reggae charts and spreading to the American audience. What's most intriguing however is her open-armed embrace of Afropop, interpolating Burna Boy's "Ye" hit single during her stage shows and performing a cover for the song on her 1Xtra feature in London. She has since declared her admiration for Burna Boy and shown her enthusiasm to collaborate with the singer.
As heartwarming as the collaboration is guaranteed to be, Afrobeats and the Caribbean collaborations aren't a novelty considering both genres have walked hand in hand for quite some time now. Thanks to the EDM heralded boom of dance music in the global music scene, Dancehall DJs became the new rockstars and Major Lazer's Jillionaire was able to show the Afrobeats range of his musical influence to his international music audiences. This allowed for a meeting point for his Caribbean sound and Afrobeats to meld and rival other international genres.
Major Lazer made it a point to collaborate with African artists, recording a full-length 'Afrobeats Mix' tape with only African features last year. The project's stand out track, Burna Boy assisted "All My Life" served as the hallmark of their attempt to lend their voice to the expansion of African music without appearing over-glamourised or morosely pretentious. Collaborations like these have helped African artists perform shows and tours around the world, spreading the Afropop gospel to ensure the new generation of African artists can comfortably perform on big stages around the world and be instantly familiar for their sonic influences.
Afropop's world dominance is staring in the horizon and here is how it all began.
Featured Image Credits: Web
[mc4wp_form id="26074″]
---
You are meeting Debola at a strange time in his life. He wandered into a dream and lost his way back. Tweet at him @debola_abimbolu
---