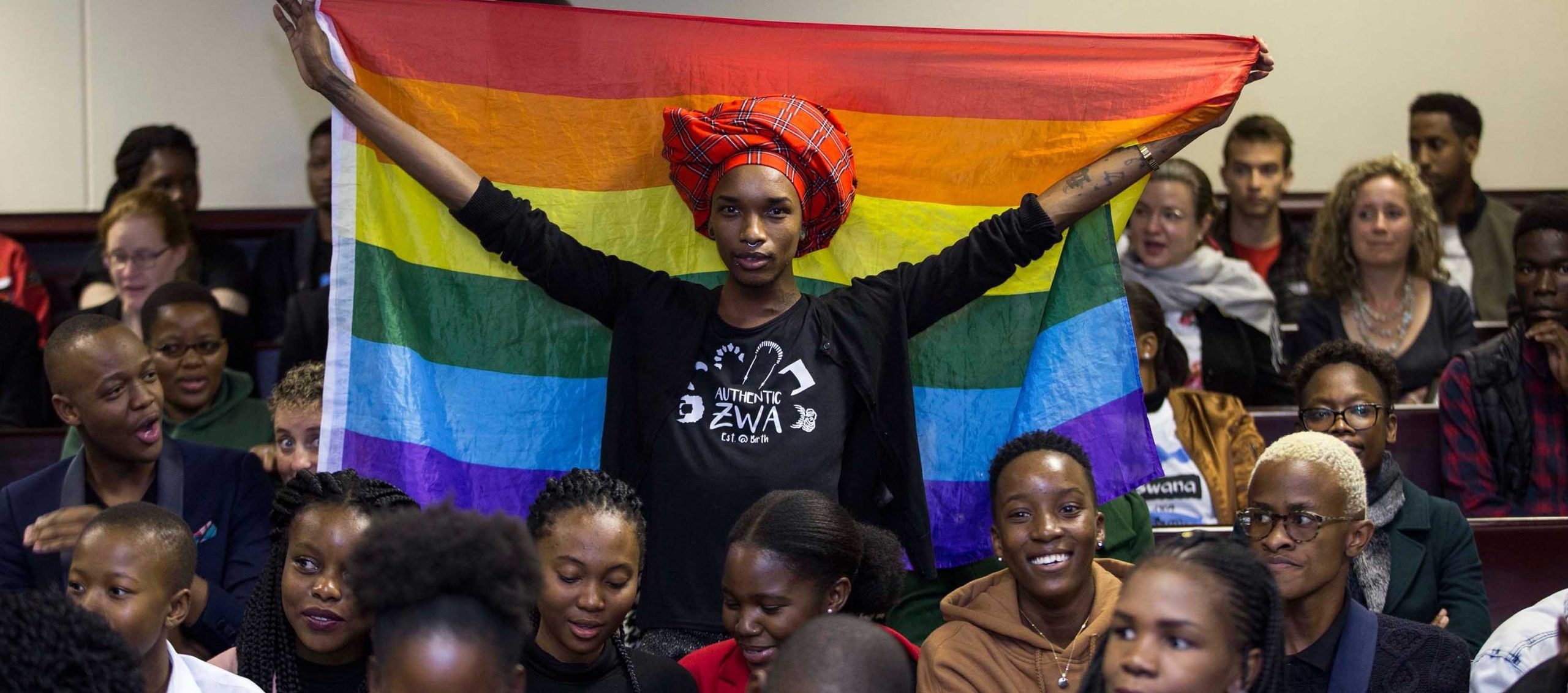 Court of Appeal upholds landmark ruling that decriminalises homosexuality in Botswana
A reinforcement of the ruling against homophobia
In 2019, Botswana's High Court issued a landmark ruling decriminalising homosexuality. This followed the filing of a petition by Letsweletse Motshidiemang, a student of the University of Botswana, questioning the constitutionality of Section 164 of the country's Penal Code and other provisions of the country's laws which prohibits all acts "against the order of nature." The laws against homosexuality were introduced while Botswana was under British colonisation, and Motshidiemang's petition cited its outdatedness and the global society's growing acceptance of queer relationships.
In a unanimous decision, three judges ruled in favour of the petition, noting that the law was discriminatory, unconstitutional and against public interest. "Human dignity is harmed when minority groups are marginalized," Judge Michael Leburu said in the ruling statement. "Sexual orientation is not a fashion statement. It is an important attribute of one's personality." The ruling struck down Section 164 of the Penal code, which proffered up to 7 years of imprisonment.
"Before, we were struggling. People have been hiding," Anna Mmolai-Chalmers, then-Coordinator of Lesbians, Gays and Bisexuals of Botswana (LEGABIBO), told CNN after the ruling. "This judgement can make a massive change for our lives. This is what excites me the most. The judgement means so much… The court has upheld our dignity, our privacy, and our liberty… It means freedom"
View this post on Instagram

However, Botswana's attorney general Abraham Keetshabe decided to appeal the decision of the High Court shortly after. The rationale behind the appeal wasn't immediately clear, but as the appeal went on, Mr. Keetshabe's argument was based on the idea that overturning the anti-homosexuality law should be a parliamentary debate and decision. Thankfully, today, the Court of Appeal has upheld the ruling decriminalising gay sex and relationships, reinforcing the judicial system's stance against homophobia in Botswana.
In a unanimous decision by the court's five judges, the ruling stated that the criminalisation of consensual homosexual relations infringed on the constitutional rights of queer persons to live freely. "Those sections have outlived their usefulness, and serve only to incentivise law enforcement agents to become key-hole peepers and intruders into the private space of citizens," Court of Appeal Judge President Ian Kirby said. The ruling was again received enthusiastically by the queer community in Botswana, with many queer folks and activist attending the ruling session in rainbow-coloured masks.
"This will forever change the landscape of democracy, human rights and equality in Botswana. Finally the state will have no business in what two consenting adults do in their privacy," LEGABIBO coordinator Sethunya Mosime stated outside the court. Botswana joins a short list of African countries progressing beyond ultra-conservative sexual values, ridding its system of a colonial relic that continues to plague the majority of the continent.
PRESS STATEMENT : DECRIMINALIZATION JUDGEMENT
Today, the Botswana Court of Appeal, through Judge President Ian Kirby, issued a monumental judgement to decriminalize consensual sex between same-sex partners. #DecrimBotswana #BeyondTheRainbow #ReBatswana pic.twitter.com/wOOqFrGepD

— Lesbians, Gays and Bisexuals of Botswana -LEGABIBO (@legabiboadvo) November 29, 2021
[Feature Image Credits: CNN, Getty Images]
---