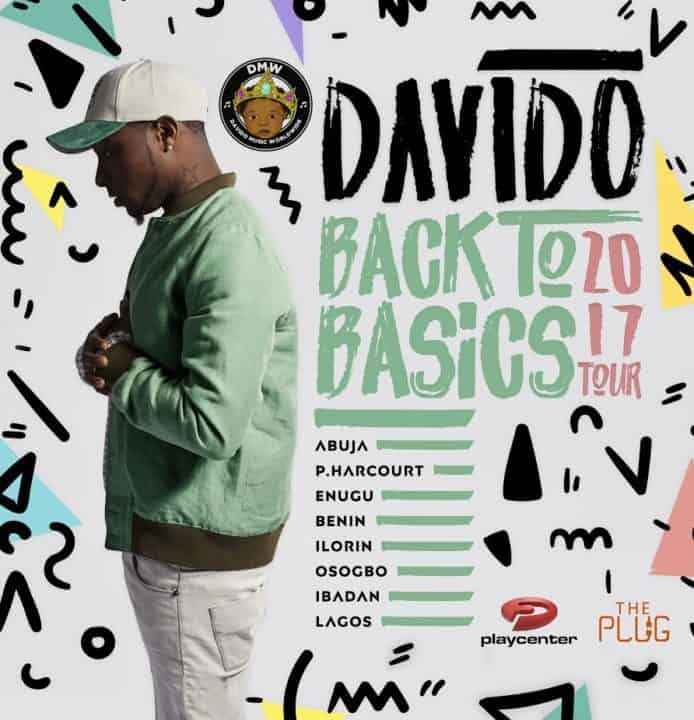 Back to Basics: Davido is finally touring Nigeria with his new material
Money! Money! Money! MONAYYYY!!!!
At THE NATIVE, we're pretty much all about artists connecting with their fanbases and getting their coins. We've also spoken at length about how for artists in Nigeria to really come into their own financially, they're going to have to abandon traditional music practices imported from more developed nations and adapt new ones that reflect the mercurial nature of doing business in Nigeria.
The biggest change they will need to make, is embracing touring. Sure Nigerian musicians and bands do dabble in live performances, but those gigs are often at the mercy of promoters, who in a bid to maximize their profit pack on half a dozen big names into a single one-day concert and hope for the best. None of the performing artists is able to actually tailor their set to suit their performance styles as the entire thing usually needs to done in a few hours and the performers are hustled on and off the stage. Even worse they don't get to actually perform a set-list of new and old material and drum up anticipation. Perhaps the problem with this is that everyone wants to perform a 'big venue' event, because doing so sends the often false message that the artist has finally 'blown' and achieved mainstream success. Of what is use is the illusion of success if you're not getting your coins.
Well, it seems Davido is listening, because he has just announced an 8 city Nigerian tour. Of course he isn't the first Nigerian musician to independently tour the country, there was 2013's "2Face and Friends Tour" which stuck to 12 universities across the country. Everyone else who has toured the country thus far has done so under the sponsorship of a major brand, which means they're often paid a lump sum before the tour begins.
If Davido does this right, it will begin a paradigm shift in how we approrach music in Nigeria. For one, if Davido sells tickets (which from the partners he already has, he will), he can accurately gauge how much revenue he makes from each venue, and how many fans showed up, Numbers that are invaluable for dealings with major brands. His tour could also become a proper launch pad for emerging artists in each of the cities he is going to, by inviting them to open the leg of the tour in their cities, he puts himself at the pulse of each's city's local music scene and scouts new talent.
But most importantly, this might be Davido's opportunity to set the pace with the mainstream acts in the country. He is undoubtedly the one of the hottest acts on the continent at the moment (and has been since his debut), and a well-orchestrated national tour, complete with choreographed sets and legitimate merchandise would further set him apart from the rest.