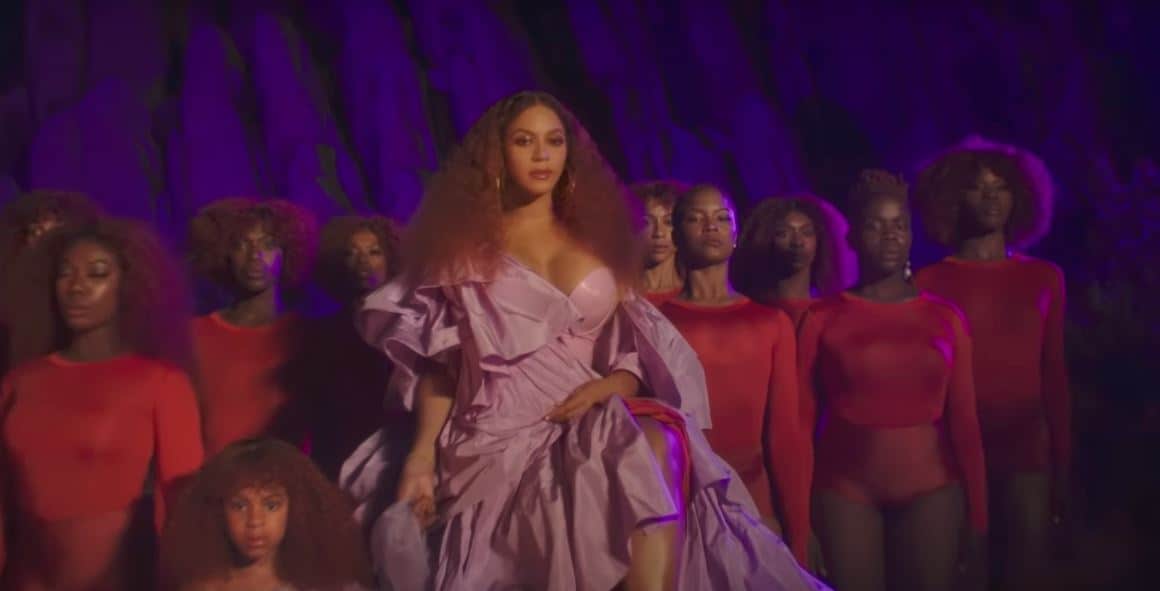 6 videos you should see this week
Mr Eazi, Beyonce and others, representing the African continent
Beyonce – "Spirit"
It's hard to imagine the classic "Lion King" animated film getting an upgrade, but if anyone can make it happen, it's Beyonce. Though Disney's didn't change the storyline for the live-action remake of "Lion King", they updated Nala's script with a new song, "Spirit", performed by Beyonce who voices her character in the film. "Spirit" opens with a Swahili chant that translates to "Long live the king", as Beyonce gives a modern spin to the inspiration film's soundtrack with her singing. The nature glorifying set of the music video is the director's attempt to capture the familiar visual cue for Africa as we watch Beyonce, Blue Ivy and the dancer perform stylistic dance routines in the Havasu Falls set of the video.
Gbasky – "Born to Win"
Gbasky's new single, "Born To Win", comes with an accompanying video that matches his flair for traditional influences in his music. The video Aisha Sambo directs features tribal textile designs, hand-crafted baskets and fruits in an attempt to capture Gbasky's indeginous and homely direction, performing an inspirational set in a blend of Yoruba and English as he describes the ups and downs of living. Gbasky's artistic expression might be music, but the music video for "Born to Win" shows his appreciation for the various expressions of art with the visual art displayed and the spoken word poetry that closes the video.
Chika – "High Rises"
Having gone viral for freestyle video, calling out Kanye's Trump-supporting campaign in 2018, Chika got the attention of hip-hop tastemakers like Sean 'Diddy' Combs and Missy Elliott. She has since gotten signed to a major label, Warner Records, and has just released her second single, "High Rises", which is her debut under the new management. "High Rises" finds the 22-year old artists effortlessly switching between rapping and singing as she encourages listeners to believe in themselves by recounting her own personal growth from childhood. The music video also follows her narration through the reenactment of younger times in her high school in Montgomery, Alabama, where she grew up. Her debut EP is set to come out this Summer.
B4Bonah – "Kpeme" Feat. Mugeez of R2Bees
Following his contribution on R2Bees' "Boys Kasa" track off their Site 51 album, B4Bonah just released a new single, "Kpeme", featuring Mugeez, one half of the R2Bees group. The two partner up for a groovy celebration of their musical accomplishments. While Mugeez sings the melodic hook, B4Bonah shows off his boastful rap instinct. And though the video doesn't have the most flashy visual with the outdoor basketball court set, B4Bonah and Mugeez are seen surrounded by fans as a testament to their superstar status.
LAOLU – "Buffering"
"Buffering" off LAOLU's 'All In Me' EP struck a special chord with fans with the track emerging as one of the most played cuts from the tape. Her soothing R&B vocals, singing of her mental health struggles captures the mood of feeling depressed, so it's not difficult to understand why the song is so popular. The fast-rising South East London singer has shared the accompanying music video for "Buffering", travelling to California to collaborate with filmmaker, YHELLOW, to bring the song to live in a desert location that seems to emphasize the loneliness and frustration that inspired the song.
Mr Eazi's "Ebro in the Morning" Interview
Mr Eazi has always paid extra care to documenting his steady rise to global acclaim. His latest offering is an in-depth conversation with the music critics at Hot97's "Ebro in the Morning" talk show where he details his career path to perform on stages around the globe and give back to his community through his EmPawa Africa campaign. Over the 20-minute length of the video, Mr Eazi talks about how streaming platforms have helped monetize the music industry, how internet services affect streaming numbers and other important topics that can help aspiring artists make money from their craft.
Featured Image Credits: YouTube/Beyonce
[mc4wp_form id="26074″]
---
You are meeting Debola at a strange time in his life. He wandered into a dream and lost his way back. Tweet at him @debola_abimbolu
---