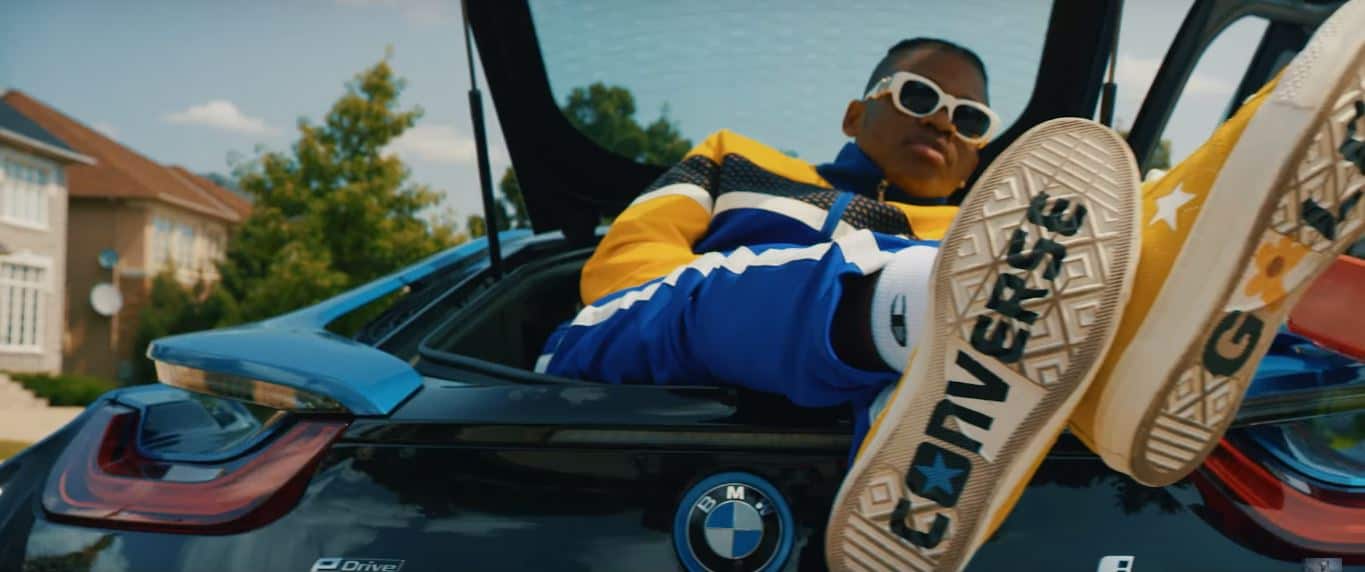 6 videos you need to see this week
All the way from Ghana, America and Nigeria
Dice Ailes – Otedola
Dice Ailes has proven to be one artists who won't be boxed by genre definitions. Since his introduction as a Chocolate City recording artist in 2005, we've seen him go from spitting rap bars to radio friendly Afropop songs. And while the change has certainly improved his audience reach with over 500 views for the video for "Ella", it's hard to argue in favor of his critical appeal. However, his latest single, "Otedola" finds him blending both as he raps (sort of) over a decidedly Afropop beat. The video for the brand enthusiastic love number is directed by Tee Tash who shoots a classic Hip-hop video with hot models, a fancy ride and money showers.
Joey B – Chorkor Special
Joey B's Darryl EP released earlier this year had some gems with features from Darkovibes, Odunsi and other artists from Africa. Bonus track from the tape, "Chorkor Special" is getting a video upgrade where he shows off his Adidas brand ambassadorship. Directed by Yaw Skyface, the video follows Joey B's hunt for a love interest discovered online. Though most of the song is in his native Twi, his gestures and the few English words; "Protect Yourself" gives away the sex-ed theme of the upbeat track.
Snoop Dogg – Dis Finna Be A Breeze
Hip-hop has always represented the youth and urban community and what its stands for. So it's not uncommon to find popular slang and memes reflected in hip-hop songs. Just as "This Could Be Us" added some pop culture points to Sremmlife album, Snoop Dogg is referencing Haha Davis' "Dis Finna Be a Breeze" on his Make America Crip Again project. Only this time, the slang originator gets featured in the music video as Snoop schools the comic on a "Collision Course on Life". They compete at video games, one on one hoops and blowing trees to find the last man standing. Needless to say, Haha Davis couldn't take the heat.
Lil Kesh – Rora
There are certain things you can always count on in a party driven Lil Kesh song: Young John's production, Yoruba infused pseudo-romantic lyrics and a bad bitch filled video. His latest single doesn't go beyond the expected as TVToxic directs a classic Afropop video with models twerking and Lil Kesh performing in his signature shades. But it's hard not to like Lil Kesh. I mean the kid knows what his fans want and has shown a dedication to keep them happy with his continuous releases.
Becca – Don't Know Feat. Kofi Kinaata
The new video for Becca's "Don't Know" featuring Kinaata answers a question that is almost as old as time itself: How do you get the love of your life to get back to his more loving ways? In the case of Becca and Kinaata, the only solution can come from teary eyes and breaking glass-framed photos taken together. The video for "Don't Know" off Becca's Unveiling is directed by Director_Abass who transforms the Afropop breakup song into a mushy video with a happy ending.
Miguel – Told You So
Miguel has always been the go to guy for sex positive music but his latest album, War & Leisure seems to be broadening his themes into more conscious points. Quoted saying "With my albums, I always try to take a picture of what's going on in my life. War & Leisure has political undertones, because that's what life feels like right now." And while the song produced by Happy Perez & Jeff Bhasker retains Miguel's electronic sound and sex inclined lyrics, the special effect filled video containing riots, burning US flags and chaos feels like a reflection of a post-apocalyptic America.
Featured Image Credits: YouTube/Dice Ailes
---
You are meeting Debola at a strange time in his life. He wandered into a dream and lost his way back. Tweet at him @debola_abimbolu
---