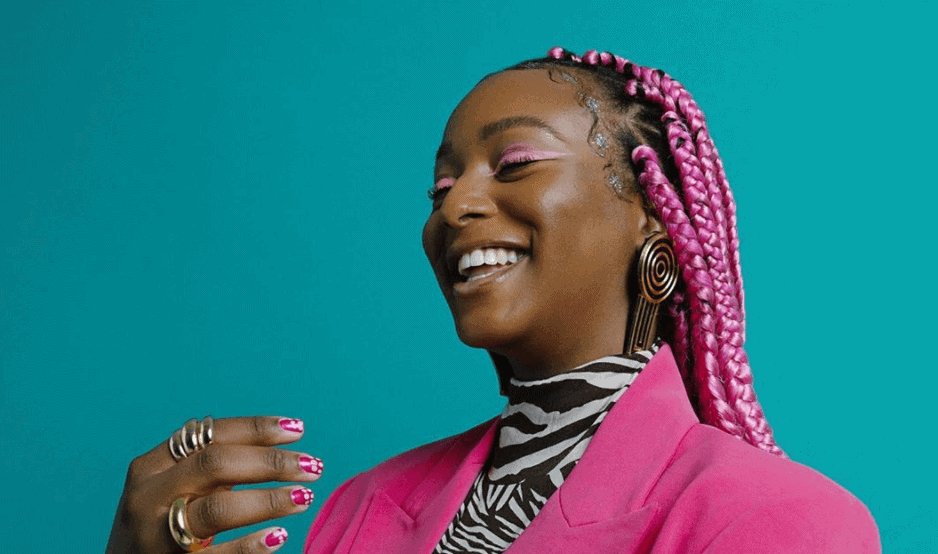 A 1-listen review of Cuppy's 'Original Copy'
The 12-track offering positioning her as a truly pan-African tastemaker
Back in 2017 when DJ Cuppy stepped away from the decks and picked up the mic with the Tekno-assisted "Green Light", we knew she was on to something but couldn't quite place a finger on exactly what it was. Lighthearted with a catchy groove that made it effective on dance floors while showcasing DJ Cuppy's sonic palette and voice, the song served its purpose – and with most of her subsequent releases, she has since continued to blaze the trail. This has now all culminated in her star-studded debut EP, Orignal Copy which we can all agree, banged.
Throughout her career, Cuppy has faced criticism from far and wide, whether it's about her music or her style and hair choices. This could be thanks in no small part, to the fact that she was born into great privilege, which Nigerian society will always make you apologise for. Criticism is generally regarded as an occupational hazard for artists, however, DJ Cuppy remained unphased through it all, and continued to release club bangers with a diverse guest-list including artists from all around the continent like Kwesi Arthur, Zlatan, Sarkodie and more.
The impressive all-star roster she assembled showed the high standards she holds herself to, while also positioning her as a truly pan-African tastemaker with the culturally relevant artists she featured. From the tracklist alone, you can tell that she's merging several worlds together, with features from all over the world: Wyclef & Julian Markey, to bringing two generations together with a Shina Peters' feature.
From the guest list, the album is very promising and I didn't quite know what to expect. Here's how my first listen of 'Original Copy' went.
"Epe" (Feat. Efya)
You can't go wrong with a South African House beat. The mix of catchy drum riffs, ambient harmonies and Efya's enchanting melodies create a soothing backdrop for Cuppy's speech to cut through with ease. She's set the tone for the tape by describing her creative purpose as an African artist making music for a global audience, yet feeling the most comfortable doing it from home. Efya's vocal performances is impressive as well. This is the way to open an album.

"Jollof on the Jet" (Feat. Rema and Rayvanny)
This was the first song that built our anticipation for Cuppy's album and it's easy to see why it was released first. Just like the meal that inspired the title, "Jollof on the Jet" puts listeners in the mood for partying with the laidback Afropop instrumentals. Though Rema and Rayvanny put in impressive performances with romance-themed verses, the simple chorus from Cuppy makes the song deserving of endlessly replays.
"Wale" (Feat. Wyclef Jean)
Boy, Cuppy is really singing here, but I'm just not in love with the performance. She doesn't have the most convincing Yoruba tongue and I feel like that has let her down a bit here. Wyclef's verse rescues the song with reference to his classic hit, "Perfect Gentleman" and his romantic confessions. However, partnering on a romantic song is most compelling when it feels like the artists are speaking to each other and asides from the line where Wyclef praises his "African Queen", you don't get that on "Wale".
"Feel Good" (Feat. Fireboy DML)
This sounds fun. Fireboy can sing, but I've always felt he sounds better when he's just enjoying the song rather than trying to hit notes. Here, he sounds happier than a child at his birthday party as he sings, switching flows expertly over the groovy instruments. Fireboy has unlocked his sensual pack, and now we're sure to have teenagers who will share this song on their social media in hopes that their love interests will get the message.

"Cold Hearted Killer" (Feat. Darkoo)
Cuppy knows what's pop. So far, each of the 5 tracks I've heard has the underlining quality to fit into club DJ sets and yet they all sound different. "Cold Heart Killer" mixes the groove of reggaeton with EDM synths to create a sugary pop song for the dancefloor. It's so wavy, it's hard to stay engaged with the lyrics as the beat slowly builds up to Cuppy's chorus where she talks a big game as a "Cold ass killer". It appears Cuppy is trying to rebrand herself as tough-talking badman and she picked the perfect partner in Darkoo. However, it feels like they're both too concerned with capturing the party vibe to leave a threatening impression on the song.
"Original Copy"
The title track is a triumphant song and she opens it ironically with the harsh words of her critics; "DJ Cuppy/ Music is not your forte". She flows over the trap production with ease and delivers confident brags to match trap's boastful ethos. "I told my daddy I don't need him no more" might sound tame coming from any other artist, but when your dad's a multibillionaire, it's a news headline. Though she doesn't directly address her haters, her lyrics are so cocky that she doesn't even need to. Also, she really sounds like herself and perhaps that's why this song is titled "Original Copy".
"Karma" (Feat. Stonebwoy)
The album returns to a party groove for the 7th track, "Karma". This collaboration between Cuppy and Stonebwoy is perhaps the most convincing on the whole project. They borrow each other's flow and go back and forth exchanging pleasant lyrics like an evenly matched tennis game. Everything about this song is infectious, you can't help but get into the groove and dance.
"Litty Lit" (Feat. Teni)
Yet another radio-ready joint. Teni never misses an opportunity to show off her street-savvy energy and she infused just enough humour to give the song her signature flavour. The rhymes are interesting and familiar while the beat sounds like a tribute to early 2010 Afropop club bangers. This is a highlight of the album and Teni fans will be grateful for new music from their queen.
"54" (Feat. Julian Marley, Sir Shina Peter)
It's rare to find a song that leans so heavy on nostalgic sentiments while still sounding contemporary. Julian Marley and Sir Shina Peter are both cultural icons, however, we wouldn't have imagined them on a song together till Cuppy set them up together. This is one of the most important songs on the project, bringing two completely different generations and worlds together to celebrate the motherland.
"Guilty Pleasure" (Feat. Nonso Amadi)
Okay this is a sweet song. And with those guitar riffs, I can certainly vibe to this. Nonso Amadi proves why he's still the poster face for r&b romance with his alluring melodies. Cuppy sounds like she has been doing some intense vocal training and it's paying off. This is one of the songs on the album which definitely needs a video and we're hoping for one.
"P.O.Y" (Feat. Ycee, Ms. Banks)
We're back in the banger bag. I wonder why the album is sequenced like it is. The up and down is an interesting experience. Ycee's leisurely rap sounds good and his ability to switch from rapping to singing is always impressive. Ms. Banks also adds a verse in her charming UK accent. Both artists have already proven their ability to make club-bangers and the whine-ready production is smooth. It's the kind of song that leaves you wanting more.
"Labalaba" (Feat. Seyi Shay)
This is the last song and Cuppy is back again as an artist. She joins Seyi Shay in singing over the atmospheric afro-house production. No one can say Cuppy isn't adventurous, with so many sonic variations on this album. Just when you start to get comfortable, she throws in a curveball. Thematically, she's comparing her carefree spirit to a butterfly (Labalaba in Yoruba) while waving goodbye to a forgettable ex. She's really convincing as an unbothered heartbreaker, and this is one instance where Cuppy actually outperforms her featured artist. 
Final Thoughts
'Original Cuppy' shows the full arsenal of DJ Cuppy's artistic range. Her catalogue has always been dominated her club bangers, but the album finds her exploring more niche sounds. The title track, "Original Copy" for instance experimented with trap and I find myself praying she releases more trap songs where she can be herself and be assertive.
Cuppy's star-studded guest-list means she's not putting on any new artists, however, all her A-list features sound tailored for their placements while she also contributes vocals to give the album a cohesive form. Contrary to prior expectations of her ability and what the project will hold, there are a few shining moments where she shows he can really deliver.
Her rare mix of skills as a DJ, curator, producer and artist makes 'Original Copy' a special album that highlights her strengths and unique style. While the execution is daring with unpredictable match-ups and features with artists from different eras and different genres, most tracks from tape are tailored for the dance floor she's familiar with. Thankfully, the pace changes often so the tracks aren't repetitive.
Featured Image Credits: Instagram/cuppymusic
[mc4wp_form id="26074″]
---
You are meeting Debola at a strange time in his life. He wandered into a dream and lost his way back. Tweet at him @debola_abimbolu
---