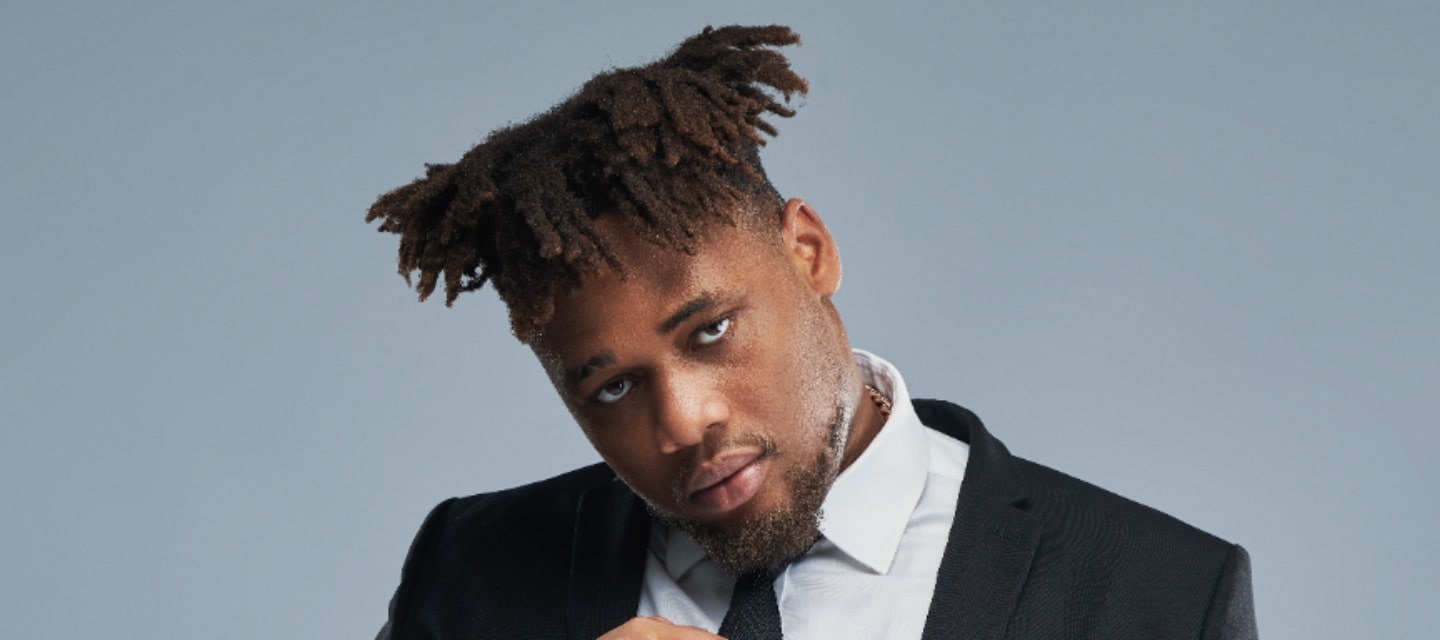 A 1-Listen Review of Buju's Debut EP 'Sorry I'm Late'
a defining statment
In many ways, Buju's career is a product of the increased proliferation of the internet and its impact on music culture. A little over two years ago, his career picked steam when he previewed a track for friends who suggested he get a rapper, Zlatan, on the record. With no access to funding or the clout to request such a collab, Buju went about trying to secure a Zlatan verse the only way he could: via a social media tag campaign. Impressed by Buju's unrelenting doggedness, Zlatan granted his request, and their collaboration, "Spiritual," was borne, and remains one of the most important in Buju's oeuvre.
The momentum from that release effectively opened a path for the young singer, leading to subsequent releases such as "L'enu", which caught the attention of Burna Boy who signed the budding star to his label. Since then, Buju has been on an upward trajectory, laying his harmonious vocals on some of the biggest songs coming out of the continent including Ladipoe's summer hit "Feeling" and Timaya's "Cold Outside."
View this post on Instagram
With each release in 2021, Buju has kept up with his impressive streak, gliding across songs with legacy acts like Timaya and Wizkid as well as enlivening songs with newcomers like Savage ("Confident") and Sean Dampte ("PePe") while carrying over the magic into his own singles ("Testimony" and "Outside.") With a full year's worth of work behind him, the singer is set to make his most maximal statement yet with 'Sorry I'm Late,' and, as with all things Buju, it promises to be an intriguing listen.
In Usual 1-Listen Review Fashion, All Reactions Are In Real-Time While The Music Plays. No Pauses, Rewinds, Fast-Forwards, Or Skip.
"Daniel Benson"
Of course, Timi Jay produced this. I love how fluid Buju sounds here, he must have been in such a settled space when he recorded this because he's basically floating over the percussive base here. I also love how he juxtaposed his name for biographical anchor here, it's a very clever inversion of the typical Nigerian project opener. It's just two minutes though, why don't the good things ever last?. Solid opener, let's see what else this project holds.
"Never Stopped"
One thing you're always going to get from a Buju record is a surprising turn of melody, and it's partly down to his voice but I don't think anyone should be discounting his writing credentials. He's definitely one of the best writers operating at the top of the game right now and the verse where he dares anyone to match him up with their best rappers is peak Bujumania. I love this record, so smooth, but I have issues with the mixing, the drums keep skipping across what he is saying and it diminishes the experience a little. But overall, Daniel Benson has been at his finest on this project.
"Kilometer"
This beat is so atypical to what Buju would work with and it briefly shows because he takes a few seconds to get into the groove of it but I like how he eventually takes control. This song is obviously a calculated effort for a club banger but I don't know if it'll resonate as he wants it to in that area. I love the log drums here, but the riffs just don't do it for me. Will not be revisiting this.
"Something Sweet"
Buju to your ears has shown up. This track lives up to its name. I think one of Buju's biggest strengths is how he channels melancholy for these sort of pithy tracks that make it very easy to empathise with his work. I like how simple the instrumental is here and Buju just leans into his singing bag effectively. An Efficient track that has all the components of a classic Buju R&B track, I can see this song going on numerous playlists.
"Ogechukwu" ft. The Cavemen
Immediately I saw the tracklist, I was looking out for this one. I like how effortlessly Buju eases into the highlife influence here. The Cavemen also do a great job of opening the door for him with their sturdy supporting vocals. The beat is significantly slowed down to allow their voices to bounce off each other clearly but there's room for improvement. Buju's delivery doesn't quite capture the thrumming energy of the highlife genre and The Cavemen are criminally underused here but the scope of Buju's vision is brilliant. Adding this to a few playlists.
"For Here"
Another song built in the classic Buju template. There's a tenderness to Buju's voice that makes his romantic declarations seem so sincere. The way the log drums undergird this is inventive and adds something new to this tried and tested formula of Buju slowly wrapping his beautiful vocals around the specific words while literally sputtering others. "For Here" is also significantly below the three-minute mark but I'll take it. I'm still yet to be overly wowed but the songs have all been serviceable to nudge me on to the next track. Time for the finale.
"I Do"
I'm ready to sign the petition to get Buju to work exclusively with Steph. Their knowledge of each other is so phenomenal and this song just expands on that chemistry. I genuinely feel like Buju can impact the body of contemporary R&B and this song strengthens my belief. From the creeping flow to the insouciant delivery scheme, this is probably the song that has excited me the most for the future of Buju's music. Great song.
Final thoughts
After the year that Buju has had, 'Sorry I'm Late' feels a bit disconnected from his earlier string of releases. It's not a terrible project, it's just not the grand statement that many would have been expecting from Mr. Daniel Benson. Too many times here, he lingers in the safe zones of his ability, just gently coasting out over suave beats that are well-suited to his vocals. This is not to say that he necessarily needs to make any grand statements, instead, he lets the music do the talking with high-spirited productions that fans will surely welcome.
The most exciting moments on 'Sorry I'm Late' come when Buju moves out of his comfort zone and infuses new sounds and style into his music: contouring his voice around highlife influences on "Ogechukwu" with The Cavemen or just broadening the scope of his sound on "I Do." Particularly on the latter, he sounds genuinely hungry and that bodes well for the journey forward. One of the standout talents of the year made a project to stamp his presence and document his evolution, it would be better but it is good enough to go on. Welcome, Buju, now sing to our ears.
Featured image credits/Courtesy of the artist